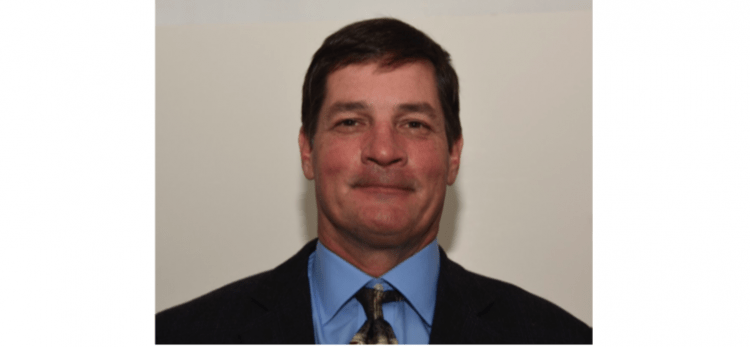 By Richard Kaufman 
On Friday, interim Superintendent of Greenwich Public Schools, Ralph Mayo, announced that Richard "Rick" Piotrzkowski has been appointed as the interim Headmaster for Greenwich High School, effective Aug. 20.
The search for a new headmaster/headmistress has begun, as the District aims to have the position permanently filled for the 2019-2020 school year.
"I am extremely excited about leading one of the finest educational institutions in the country," Piotrzkowski said in a statement from the District. "Greenwich High School will continue to be a collaborative community of learning dedicated to academic excellence, personal integrity, and interpersonal responsibility. I look forward to working collaboratively with students, staff, parents, PTA, and the Greenwich community in pursuit of the Vision of the Graduate."
Piotrzkowski has been with GHS since 1984, serving as a chemistry teacher and science program administrator prior to his appointment as Assistant Headmaster in 2004. In his current role, Piotrzkowski oversees the daily operations of GHS, including scheduling, budgeting, the assessment system, implementation of the Digital Learning Environment, the UConn Early College Experience program, and the student data and communication management systems.
Piotrzkowski received his a Bachelor of Science degree in chemistry from Purdue University in 1980; a Master of Science degree in education from Indiana University in 1990; and a Masters of Administration from Sacred Heart University in Fairfield, Conn., in 2000.
Piotrzkowski received the Greenwich Distinguished Teacher Award in 1989, and the New England Chemical Society's Connecticut Teacher of the Year Award in 1998.
Mayo called Piotrzkowski "an outstanding educator and leader" and said that he's gotten the chance to work closely with him over the last 34 years. "He is the perfect candidate for interim Headmaster as he knows and fully understands the climate, culture and operations of the high school," Mayo said.
"He has also been intimately involved in the development of the high school's strategic plan, ensuring the school will continue moving forward to make learning personal for our students. He has the respect of and cares deeply for the staff, students and families at GHS," Mayo added. "I am confident he will work extremely hard to ensure that the high school continues to have exemplary outcomes in academics, the arts and on the athletic fields."