RMA Presents: "The Outlook for Greenwich Residential Real Estate: Boom or Bust?"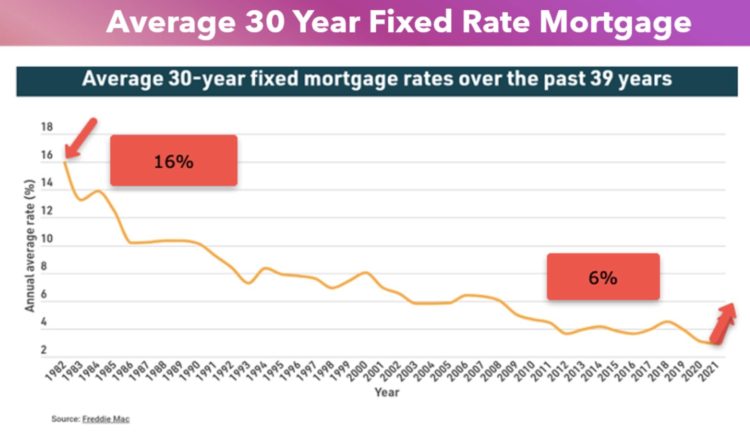 By Av Rivel
At the July 20 meeting of the Retired Men's Association, Tim Brooks introduced the speaker, David Michonski, a national authority on residential real estate. Mr. Michonski has been responsible for some of the largest and most celebrated real estate sales in America for some of America's most notable families. Over the past 30 years he has lectured, marketed, taught, and consulted on real estate sales and marketing around the world. He has served as chairman of international operations for the National Association of Realtors (the largest trade organization in the U.S.), on the Board of Directors of FIABCI, the international real estate federation, and currently serves on the Board of Directors of IHC Global, the successor organization to the International Real Property Foundation which he helped found in 1991. He has been a real estate consultant for the U.S. Department of State. He has also managed the Greenwich office of Coldwell Banker.
Michonski is the founder, chairman, and CEO of Quigler, Inc., which offers a free real estate app for consumers. He is the author of three award-winning real estate books, including Get Your Highest Price, a guide for consumers about what they should expect from their agent to get the highest price for their home, which book served as the inspiration for Quigler. He graduated from Colgate University, and studied at Harvard, Boston College and the Wharton School.
David promised not to present his opinions, but to feed us facts and analysis in his talk. He divided his talk into three parts.
1) Short and long term statistics about the housing market in Greenwich.
2) Statistics comparing Greenwich's real estate market to the national real estate market.
3) Short and long term influence factors.
Short term was pegged as year-to-date, long term since 2007 (just before the great recession of 2008).
In the short term prices are up slightly, unit sales and new listings are down. The only encouraging sign is days on market, which is down. In the long term there is general stability with no significant up or down trends, even with the recession of 2008 and the pandemic providing temporary movement in the statistics.
Looking at Greenwich vs national statistics, the national data are more volatile than the local figures. Part of that can be attributed to the fact that national statistics include homes in all price ranges, which is not the case in Greenwich.
Factors that affect the real estate market include mortgage rates, which are tied to the Fed's interest rate (government policy). The Fed says that a 1% increase in mortgage rates results in decreased demand by 10.4%. Another factor is the replacement cost of housing (lumber and other building supplies). The quickest way to cool the economy is to cool the real estate market, which represents 20%-25% of the GDP.
Despite his early promise Michonski did offer some speculation on Q4 2022. Mortgage rates will continue to rise; more homes will enter the market; unit sales will decline. An election is less than four months off, so the stock market will rise, buyers on the fence will jump in, and voters will feel the worst is over.
Before the spirited RMA Q&A he offered two big questions for 2023:
Will increased interest rates work?
Will the dollar remain the world's reserve currency?
For those interested in viewing the full presentation, go to the RMA website and click on the video at https://vimeo.com/732075407.
The RMA's upcoming presentation "Fred Camillo, a Champion for Progress in Greenwich" by Fred Camillo is scheduled for 11 AM on Wednesday, August 3. Mr. Camillo will discuss the multiple challenges facing the Town of Greenwich and the progress his administration has made in addressing them. He will speak on the development of public-private partnerships, public safety enhancements, pedestrian-friendly business districts, environmental initiatives, and a host of quality of life policies, from increased educational and recreational opportunities to reduction of noise pollution. He will give us an update on measures the Greenwich police have implemented to protect the Town's business district. Fred will also discuss his recent appointment to the Connecticut Conference of Municipalities (CCM) and his role as vice-chair of the Land Use, Transportation, Infrastructure and Economic Development Policy Committee, which plays a critical role in influencing our quality of life.
Fred was elected First Selectman of Greenwich, Connecticut in 2019. He previously served in the Connecticut House of Representatives for the 151st district from 2009 to 2019. He is a lifelong Greenwich resident who graduated from Greenwich High School. As a summa cum laude graduate of Manhattanville College, he earned a Bachelor of Arts degree in political science and history. As a former Representative Town Meeting member, he was chair of the Board of Parks & Recreation and the Republican Town Committee. His legislative and community work has earned him awards from the Uniformed Professional Firefighters, the Cos Cob Fire Police Patrol, the Greenwich Council of Boy Scouts, the United States Humane Society, and the CT Votes for Animals' Legislator of the Year.
An experienced businessman, he was a founding member and former director of Greenwich Recycling. He also taught high school and worked as a baseball coach and mortgage banker. His community service includes serving on many local Greenwich boards.
To stream Mr. Camillo's presentation at 11 AM on Wednesday, August 3, click here (https://bit.ly/30IBj21). This presentation will also be available on local public access TV Channels, Verizon FIOS channel 24 and Optimum (Cablevision) channel 79.
RMA speaker presentations are presented as a community service at no cost to in-person or Zoom attendees. The RMA urges all eligible individuals to consider becoming a member of our great organization, and thereby enjoy all the available fellowship, volunteer, and community service opportunities which the RMA offers to its members. For further information, go to www.greenwichrma.org, or contact our membership chairman (mailto:members@greenwichrma.org).