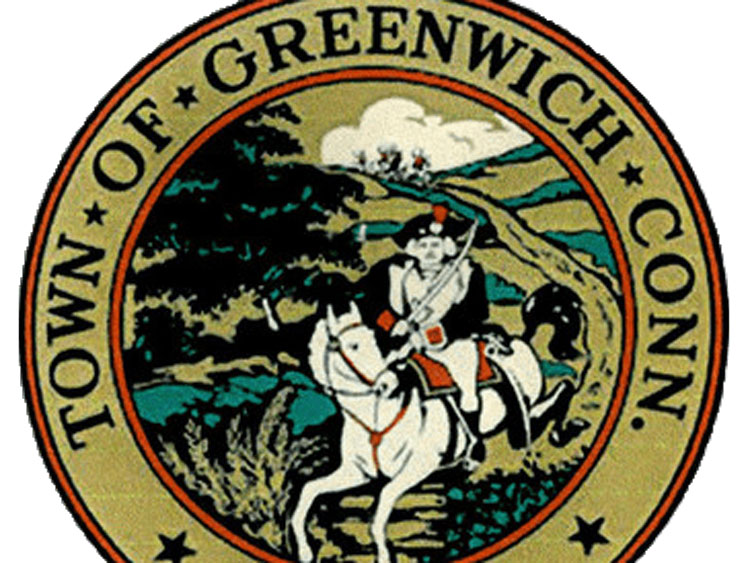 By Richard Kaufman
As the massive vaccine rollout continues around the country, Greenwich is preparing to inoculate residents as the state of Connecticut moves through the first phase of distribution.
Currently, Connecticut is in Phase 1A of the vaccine distribution, which began last month. The initial rollout includes health care workers, medical first responders and nursing home and assisted living facility residents.
Phase 1B is slated to begin on Jan. 18, and people can begin registration for appointments online or over the phone starting on Jan. 14. Right now, phase 1B is expected to include people over age 75, front line essential workers and individuals and staff in congregate settings, but Connecticut might expand the phase to people age 65 and over, and residents who are deemed high risk.
The general public is expected to get their shots in the late spring, early summer.
Last week, Gov. Ned Lamont said the vaccine will be rolled out to pharmacies — like CVS and Walgreens — over the next couple of weeks, so as the population for eligible people broadens, it will be easier to get their shots.
Outreach from medical providers to existing patients, and online registration through the Vaccine Administration Management System (VAMS), as well as a phone system for the booking of appointments, is expected to be available for people aged 75 and up starting on Thursday.
VAMS was developed by the federal government. It allows employers to upload lists of employees to determine who is essential and high risk, and notifies them when they're eligible. It also allows people to register so they can schedule an appointment at a clinic when it's their turn to get the shot.
VAMS is also a tool that allows for vaccine tracking and data collection.
Greenwich Health Director, Caroline Baisley, said the town will do all it can to get those who are eligible vaccinated, especially those who are not employed and those who do not have access to a computer or online.
Baisley urged residents to be patient and wait for their turn in line. Information will be released when it's available and posted on the town website.
"There's always a little anxiousness of, 'Gee, when am I going to be next?' It all depends on how much vaccine we get, and how quickly it goes through the other priority groups. Sometimes it can be slower than you want it to be," Baisley said.
Seniors will be a main focus for the health department, Baisley acknowledged. According to her, 18% of Greenwich's population is over 65.
"The seniors, that's the group we're going to try and heavily serve when the time comes. We'll make sure that they absolutely know that it's time to get an appointment [for a vaccine]," she said.
"We're not going to miss you. We can't vaccinate you ahead of time until your priority group is called. Try to be patient… You can't call the health department and say, 'Put me on a list.' There is no list."
After the health department receives shipments of the vaccine, whenever that may be, they're expected to set up COVID vaccine clinics set up at places like Town Hall, the Eastern Greenwich Civic Center, and Western Greenwich Civic Center — similar to the locations used for the annual influenza vaccine. Baisley also said that there will be a drive-thru clinic in the spring when the weather is better. The health department performed a test run last fall to see how the drive-thru will work.
But there are several challenges the health department faces, Baisley said.
Right now, after each vaccination, recipients must sit and be monitored for 10-15 minutes in case there is an adverse reaction to the shot, but that's slowing the vaccination process down. At Town Hall for example, Baisley must accommodate for a vaccination area and a resting area in a small space.
Baisley is going to be actively recruiting medical professionals who have been given permission to administer the vaccine from the Governor — such as veterinarians and dentists — to see if they can help vaccinate for the health department.
"I only have three nurses. We cannot sustain that kind of activity from January to December, several clinics a week. We wouldn't be able to handle that. We're a small department," Baisley said. But she expressed confidence in being able to get enough people to volunteer.
"We have the Medical Reserve Corps, which is made up of nurses and doctors and other medical professionals, who help us do contact tracing. Hopefully they'll step up to the plate and help us vaccinate," Baisley added.
The health department is also currently surveying all the doctors in town and freestanding clinics to see who is going to be a vaccine provider.
Greenwich Hospital will expand its vaccinations outward when word comes down from the state on who will be next in line. Greenwich Hospital President, Diane Kelly, urged residents to get vaccinated when their number is called.
"When it comes time, it will be very important. We really need 80% of the public to help curb the spread of this pandemic," she said.
First Selectman Fred Camillo added that the town will put out information on vaccinations when it becomes available and when the time comes for the public to get their shots.
"Rather than getting things out there and having to adjust, we don't want to put out information that people are going to take to the bank, and then find out we had to backtrack a little bit," he said.
The health department will most likely receive the Moderna vaccine, since it doesn't require the extreme cold storage that Pfizer needs.
"I think the word at this point is it's safe. If you're in a vulnerable category, you should really highly consider getting vaccinated," she said.
Residents need to be mindful that the vaccine requires two doses. For Moderna, the recommended time between each dose is 28 days. Baisley encouraged residents to make sure they receive both shots, as close to on schedule as possible. She also said residents who have already had COVID-19 should get vaccinated, because immunity from the virus can wane after three months.
"The vaccine will provide additional protection," Baisley said.
Although the vaccine rollout around the country has been slow to start, and COVID cases continue to rise, Baisley believes as the days go by, things will become easier.
"I hope that by the time we get into the spring, it will be a faster process and things will loosen up a bit, with a lot more vaccine and less restrictive measures down the road. Going toward the spring, it's all in our favor," she said. "To begin with, it's going to be kind of a little bit of a rocky road and kind of slow. It is what it is, and it's better than nothing. At least we have a vaccine to protect us, because you can't stay inside forever."
For more information on vaccinations in Greenwich, go to the health department page at www.greenwichct.gov/575/Health-Department. Information on the rollout and future phases will be posted there as it becomes available. You can also visit the state website at portal.ct.gov/Coronavirus/COVID-19-Vaccinations for updates and information.