September 4, 2020
August Sales Off the Chart – Contracts Up 133%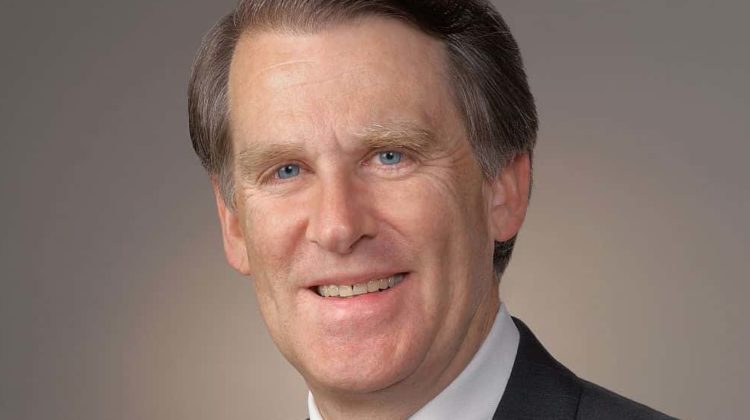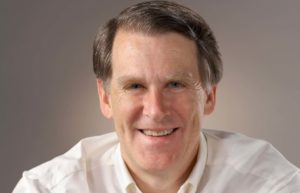 By: Mark Pruner
August single family home sales were literally off the chart, at least my chart. We had 108 sales which meant I had to rescale my graph of monthly sales; it normally only goes to 100 sales. We have never had an August like this. We also have never had a year where the high point for sales was in August; it's normally June or July. Covid has not only increased sales, but time shifted them, by two months or possibly more.
September sales, up or down
This is because September has a decent chance of beating August's outstanding sales. We can be fairly sure that September sales will be the highest for any September, but they may not beat August's 108 sales. We have 193 contracts up from 83 last year, however, that number is down 15 contracts from the 208 contracts that we had the beginning of August. We do have a late school start this year, so we will continue to see families in September pressing to get in before the beginning of school. The first two days have shown that already.
Inventory stays down, despite lots of new listings
On the inventory side we, only have 505 listings, down 14% from last year. So, with increased sales and lower inventory, we are seeing big drops in months of supply. For the market overall, we have 8.8 months of supply dramatically down from 13.0 months of supply at this time last year. The really dramatic number, however, is when you take August sales and annualize them, there you go from 9.3 months of supply for last August's annualized sales to 4.7 months of supply August 2020. You just don't see that kind of low number in a town, like Greenwich, where the median sales price is now $2,040,000. High-end houses take a while to sell and this results in higher months of supply, well at least did.
As of 9/1/2020 Inventory Contracts Last Mo. Solds Last Mo Solds+ Contracts YTD Solds YTD+ Contracts Mos Supply Mos w/ Contracts Last Mo. Annlzd
$10M 32 5 1 6 6 11 42.7 27.6 32.0
TOTAL 505 193 108 301 461 654 8.8 7.3 4.7
Prices trending up
Our median sales price in 2019 was $1,866,666 as of the end of August our median sales number is the aforesaid, $2,040,000 or an increase of 9.3%. Now as usually happens, most of this apparent increase in appreciation is due to a major increase in sales above $2 million, not an overall increase in prices across the town. As more house sell above our old median price, the median gets pulled up. But we may finally be seeing real appreciation as more of these houses that went contract after multiple bids close.
When you look at the sales price price/sf, that number is up 4.5% from $503/sf last year to $526/sf this year. The other key indicator is the sales price to assessment ratio and that is up only .73% over last year, but even there we are looking at real appreciation. Another key indicator does show actual appreciation. When you look at the August sales price to the original list price ratio (SP/OLP) we see a lot more hot sales. Of the 108 sales in August 2020, 44% of them were for full list or over list price. This compares to August 2019 when only 8% out of 63 sales sold at list or over list.
Sales under $1 million
When you look at the price ranges our inventory under $1 million is supply constrained with only 34 listings compared to 47 last year. Sales are the same as last year. One reason may be that these houses are on smaller lots, so these buyers may be buying large lots further upstate Connecticut and in Taxchester, New York.
Sales from $1 – 4 million
The standout part of the market is from $1 – 4 million where we have 339 of our 461 sales so far this year. This is up 121 sales from last year. We also have 138 of our 193 contracts between $1 and $4 million. This our family market.
The remarkable thing is that last one million price range from $3 – 4 million. This is traditionally an older buyer with high school or college kids or empty nesters looking for the large house that marks a lifetime of hard work and success. This year it includes successful families with toddlers and young children that might have otherwise stayed in the city.
Sales over $4 million
Even over $4 million we are seeing more young families. Patty Ekvall and I have had a bunch of showings at 22
Cherry Tree Lane in Harbor Point in the Little Belle Haven Section of Riverside. This house is on for $7.25 million and with one exception, the buyers have all been families with elementary school or younger children. Two of the buyers have had houses in the Hamptons who now want a high-end house that is a commutable distance from NYC.
If you are interested in percentage change rather than absolute number changes the high-end is the place to look. Our contracts from $6.5 – 10 million are up 350% from last year. Last year we had 2 contracts in that price range, this year we have 9 contracts. For the whole market over $5 million we are up 24 sales and contracts to 58 transactions this year.
The high-end market was slow to get started, but really started to heat up in the middle of June and has only continued to get busier. To see that just look at transactions over $5 million in the last three days from 8/31 to 9/2. We've had 4 sales over $5M including 75 Byram Shore Road at $12,000,000 after it had been on the market for 971 days.
The really remarkable deals are the 4 listings in contract in that 3-day period. The Helmsley place finally went to contract after 1,540 days on market. On the shorefront, 32 Indian Point Lane is under contract and is listed at $21,000,000. Over in Belle Haven, 66 Glenwood Drive listed for $13,750,000 has a contract after being on and off the market since April 2018.
Some Do's and Don't
Some sellers are seeing all this activity and are reaching for the golden ring on their listing price. Despite all this activity, that is probably not your best strategy. Any busy broker can tell you of houses that are overpriced and just aren't getting showings. The idea that in a hot market people will come see houses that they think are overpriced is just wrong.
In most price ranges you are not competing against other Greenwich houses, but potentially two counties worth of similar listing. Traditionally, a Greenwich buyer was a Greenwich buyer. A Covid buyer just wants out and the particular town is not as crucial. Even if the market is tight here, buyers that think your house is priced to high are often looking Scarsdale or Bedford or New Canaan or Westport.
For buyers, be prepared and be prepared to move fast. You can check out my article in the Greenwich Sentinel from a couple of weeks ago about how to be the winning bidder in a hot market. Set up a meeting with your mortgage banker and your attorney, either in person or virtually. They need to know who you are before you need them. Also get the contact info for an inspector or two in case the first one is busy. You want to be able to get to contract before your competition. Even being a day faster can mean you get the house. I have had two buyers contact me after they lost a house, because they were day late and would not have been a dollar short, they had the money.
The Future
So, can this market just keep getting hotter? The short answer is yes. We still have lots of contacts waiting to close. We have a lot of inventory coming on the market now, something that normally is a trickle just before Labor Day. These last two weeks were the hottest of the year when you count sales and contracts. We also have lots of folks looking.
For the glass half empty types, contracts are down a fraction and inventory from $5 – 10 million is up by 7 listings. We also need more inventory under $600K as we only have 1 listing. For me personally, the last two weeks have been the busiest of the year, but fall is coming, a time when the market slows down after a couple of weeks of post-Labor Day inventory increases. This year that slowdown may be much later.