July 31, 2020
How to be the Winning Seller in a Multiple Offer Situation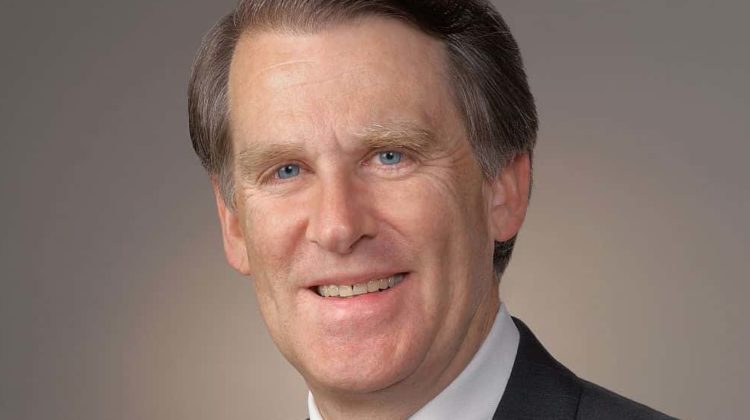 By Mark Pruner
There are lots of articles about how to be the winning bidder in a tight market. I wrote one last week for the Greenwich Sentinel and it is one of several that I have written over the years on that subject. What you don't see that often is what should the seller do in a multiple offer situation. The accepted rule is that all the seller need do is smile and accept a large check, that however will not necessarily give the seller their best result. The seller may actually think their side is just sitting back and letting the offers roll-in, but if they have a good agent, that agent is going to have a busy couple of days.
For the buyer, the goal in a multiple bid situation is fairly straight forward; get the house. In some cases, buyers may be willing to go over fair market value to get the house, but then the new accepted price becomes FMV. For the seller with multiple offers, you can balance out all your needs to get to the optimal result. For example, if the seller was assuming they would have a couple of months to move out once the accepted offer comes in and the high bidder wants to move in two weeks, the seller can just say "no", knowing that there is another offer.
The seller is free to pick any offer, from anyone. So, if you like one buyer better than other you can take the lower bid. I can't say that I have ever seen it happen in Greenwich, but if your reason is because the other buyer is in a class protected from discrimination by statute, then your Realtor is prohibited from participating in any discriminatory actions. What I have seen in Greenwich multiple times is an obnoxious buyer with a higher bid lose out to someone who is nicer. It's your house with certain limitations you can do what you want with it.
So far this year, we have sold 329 single family homes. Of those 329 houses, 56 or 17% went for list or over list price. Of those 56 houses, 42 houses got their accepted offer in the Covid period, another indicator of how the pandemic is driving the Greenwich market. The demand is mostly in our young family market under $3 million where we find 85% of the sales at list or over list.
These deals generally move fast. So far this year, 25 houses got to contract in less than 15 days from the list date and all 25 houses of those houses went for list price or higher. If you are a buyer in a hot market, an opening offer of full list price can be a good place to start. It shows you are serious and will scare off many other less resolute bidders. But what about the seller?
If your house has been on the market for 2 days and you get a full price offer, do you say "yes". The short is yes say yes to the offer, but you don't have to do it real fast. All offers have multiple terms and you can take some time to get all of those negotiated, a day or two, in case another offer comes along.
The saying that "Your first offer is generally your best offer" is often true, so you don't want to keep that first offer waiting long. The reason that a quick offer like this is often your best offer is that to move so quickly the buyer was prepared and waiting for something like your house to come on the market. The buyer knew what things were selling for and knew not to try a low-ball strategy on a new listing.
When this situation arises, you want to vet the buyers. If the deal is all cash, they should be happy to give you a proof of funds. If they need a mortgage are the buyers already underwritten pre-approved so they only need an appraisal to remove the mortgage contingency. If it turns out the buyer wasn't prepared and just through out an offer, then as a seller you need to risk adjust the offer based on how likely the buyers are to get a mortgage and to go through with the deal. If they are newbies, they may just be trying to "hold" your house while looking at other houses. Separating out the good bidders from the others is where your Realtor can really earn their commission.
Let's say there are two or three bidders almost simultaneously. In this situation, you can negotiate each bid separately. Usually, if there are three bidders, two of them are clearly better than the third offer and the third bid drops out pretty quickly. So now it's down to two bidders and it's a series of phone calls and emails to determine who will make the best offer. One quirk in Greenwich is that the seller's agent won't tell the first buyer what the second buyer has bid so the negotiates as to price are not transparent. (BTW: As the seller you can have your agent disclose the terms of each offer to the other buyer, but your agent may want that in writing.)
As the seller, you should also look at the non-price terms. When is the best time for you to close? If it's a teardown can you leave some of your unwanted furniture behind. This can save both time and money, particularly if you are downsizing to a senior care facility or other already furnished housing. Some buyers may even be willing to waive the inspection prior to contract signing.
Just because you have accepted an offer doesn't mean the deal is done. The rule in Greenwich is that there is no deal until a contract is signed and the contracts aren't even drafted until after the inspections are done. Back in the 80's when I was a real estate attorney, the parties went to contract quickly with a short inspection contingency period. What this did was to effectively shift control of the deal to the buyers, since they could back out of the deal at any time up until the inspection contingency expired, whereas the seller was bound unless released by the buyer.
Nowadays, the seller has the right to accept another higher offer even if they have already accepted an offer from a prior buyer. "There is no deal until the contract has been signed." However, just because a second buyer has made a post-acceptance, higher offer is no reason to accept it automatically, since to do so is fraught with risks.
The offer may be higher, but is it better? If you have an all-cash, quick close deal, a higher offer with a mortgage contingency and a closing maybe in three months needs to have a much higher price. Also, the first buyer has already done a lot of due diligence and knows where all the bodies are buried, sometimes literally. (I just had a buyer pull out of a deal when she found out her new home was adjacent to a colonial cemetery. I thought that was cool, her and her husband, had a different opinion.)
Last year, I had a seller accept an offer from a second buyer who kept raising their offer until they were $325,000 higher on a circa $1.3 million prior offer. The seller accepted the second buyer's much higher offer, then second buyer did their inspection and lowered their offer by $400,000, below the first offer. So if you are thinking of accepting a higher offer after you've accepted an offer think twice or more before doing so.
Let's say you have a really hot property. Several years ago, I noticed when looking over the market, that one price range in one area of town was particularly popular with several deals and not much inventory. I got the seller to put on the property at we thought was fair market value. We ended up with 8 offers, and three were over list in three days on the market. So, we went to highest and best; i.e. sealed envelopes that have to be in by a particular time. The final accepted offer was 122% over list price, the highest percentage over list for that year and the next two years.
In today's hot market we are seeing more of these highest and best offers. A couple of weeks ago, I heard of one house in Old Greenwich that had 19 groups attend the first public open house, many of them with their agents. By the end of the open house the listing agent had two offers followed by three more the next day.
If you do go to highest and best, you want to make sure that everyone plays by the same rules so that you can compare offers and someone doesn't try to game the system like that out of town broker. A time and a place for the bid is good. A statement that the seller may select any bid is better. In some cases, the seller may provide an inspection report from a reputable firm to all the buyers. To make the offers even more comparable, the seller can even supply the contract so that the buyer signs it and returns it with their offer. Then, the seller only needs to sign the contract for there to be a deal. Every deal is different, and the idea is to get the best deal for the seller. Your terms for the highest and best deal should reflect that.
Now, if only I had such a listing. Anyone have a newer house on two acres with a pool in midcountry for under $2.5 million ….
Mark Pruner is the Editor of the Real Estate page of the Greenwich Sentinel. He is a sales executive at Berkshire Hathaway in their Greenwich office. He can be reached at 203-969-7900 or at mark@bhhsne.com.