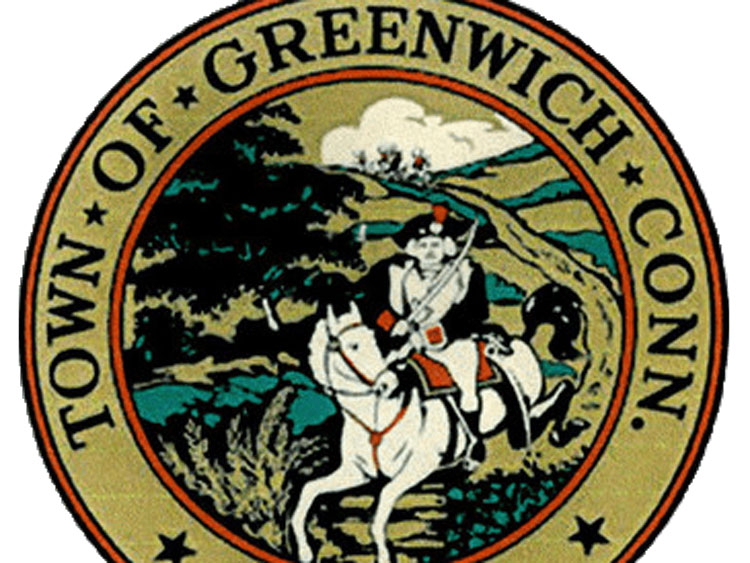 By Richard Kaufman
The tally of Greenwich residents who have tested positive for COVID-19 now stands at 499 as of Wednesday afternoon, up from the 394 reported on Tuesday. The reason for the  sudden surge, according to Greenwich Health Director Caroline Baisley, is attributable to a lag in test results being tabulated and input in to the Connecticut Department of Public Health's computer systems.
Many of these cases involve patients who were tested two to three weeks ago, according to Baisley.
"The alarming issue here is that many of these people may have been asymptomatic and continued their daily business interacting with family, going outdoors or to the supermarket, unknowingly exposing countless others. I cannot continue to emphasize enough, just how important it is to wear facial coverings whenever outside of your home," Camillo said on Wednesday, especially in close quarters such as a deli.
Camillo is still continuing to look at possibly issuing an declaration that all residents wear masks when entering a public building. Currently, food workers and those who work at grocery stores are required to wear masks.
"When I go into establishments, I look around and I'm seeing near total compliance, not just from the employees, but people who are going in there," Camillo said. "They're keeping their distance, wearing masks and gloves. Right now I don't think [a declaration] is needed, but we're monitoring it on a daily basis. As soon as we see the need, we'll step up and do that."
Greenwich Hospital reports that as of Wednesday, there were 117 COVID-19 positive patients being treated in several different Hospital units. So far, 223 patients have been discharged from the Hospital and continue their recuperation at home. There have been 3,330 people have been tested at the Hospital outpatient test site with 1,292 testing positive. All of these numbers reflect patients who live in Greenwich as well as from other municipalities in Connecticut and Westchester County.
Town Hall to Remain Closed
Camillo also announced on Wednesday that Town Hall will continue to remain closed to all employees, through May 20. The original closure spanned from March 23 to April 22.
All employees are expected to continue to work from home and to be available by phone and email during business hours. The Town will continue to provide limited services where possible.If you need a Town service, please first visit the Department's webpage. The Town website and email are the preferred methods of communication during this time.
Staff will make periodic checks of voicemail boxes, however, please allow additional time for responses during this situation. Given the unprecedented fluidity of this situation, expectations and operations may change at any time.
Do not flush wipes, paper towels, face masks and gloves
Camillo is also advising residents to that sanitizing wipes, paper towels, face masks and gloves must NOT be flushed down the toilet. On Tuesday, a Department of Public Works crew had to be deployed to repair a wastewater pump station which broke down because it became clogged with the aforementioned, according to Public Works Commissioner Amy Siebert.
This equipment malfunction is dangerous, as crews have to work in close quarters in order to perform repairs.
Make Noise Event set for tonight, 7 p.m.
Camillo plans to participate in Wednesday night's "Make Noise" event, in which various churches around town will ring their bells and chimes at 7 p.m. to show appreciation for healthcare workers and first responders. The Greenwich community is also invited to make noise on their porch or front yard.
"It reminds you of wartime, when people really rallied around the collective war effort and saluted and thanked those who are on the frontline," Camillo said. "In this case, it's the healthcare workers and first responders, I hope the people remember that going forward when we're beyond this and there's a vaccine in place, which won't be for a while. We want people to remember that these people put their lives on the line every single day in good times and bad. Now it's really hitting home… I think this sends a very strong message of admiration and support for them."
Here are some resources for residents and businesses and other helpful tips
Through the recently passed CARES Act, the Town of Greenwich has received an additional$486,978 in "CDBG-CV" funding to be used to prevent, prepare for and respond to the Coronavirus/COVID-19 outbreak. Interested nonprofit applicants may fill out an application found on the Community Development webpage. Questions should be directed to tyler.fairbairn@greenwichct.org. More information and the link to the application can be found here.
ITA, the IRS's companion to the AARP volunteer income tax program, has initiated a virtual (on-line) option for the free preparation and e-filing of your taxes.
The filing deadline has been extended until July 15. However even if you owe money, your taxes can be filed now and you can pay on July 15. You will need between 20 to 30 minutes to complete and submit the form. VITA will then schedule a one-hour time slot on the portal to have a phone or video interview to complete and review returns.
Please click here for answers to frequently asked questions and further information (en español). You may begin the process by using this link: https://form.jotform.com/200751255209146
The Department of Public Works, in conjunction with the Greenwich Police Department, are continuing to reach out to landscaping crews with flyers written in Spanish to provide guidance to workers of the necessary precautions they should be practice during the course of their work.
The flyer can be found in spanish here. Additional prevention information in Spanish can be found here.
To reach the Domestic Abuse Services staff at the YWCA, please call the 24/7 hotline at 203-622-0003.
Residents, who need assistance with basic needs, including food, can call the Department of Human Services at: 203-622-3800.
Members of the public are encouraged to sign-up for the Town's Emergency AlertNotification System at greenwichct.bbcportal.com/Entry
The Department of Health has five phone lines specifically dedicated to the public for questions and answers about COVID-19. They are: 203-622 -7865; 203-622-7703; 203-622-7614; 203-622-7842 and 203-622-7836.
If you are concerned about an activity or a group not following guidelines issued through COVID-19 related Executive Orders and emergency declarations, please call the Greenwich Police Department's non-emergency phone number at 203-622-8004. Only legitimate concerns, please.
Many people with COVID-19 are asymptomatic or pre-symptomatic, meaning they can transmit the virus without knowing they have it. Easy to follow instructions to make cloth facial masks can be found here.