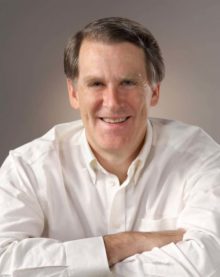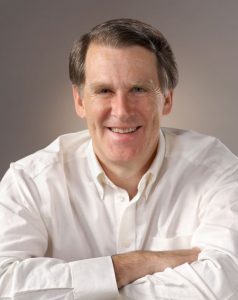 By: Mark Pruner
August was a turnaround month as all neighborhoods saw major drops in months of supply, because our inventory went from a very high 729 listings as of the end of June to 585 listings as of the end of August. Our inventory at 585 listings is back to average after being up in previous months. Sales in July and August were also good, i.e. average. So fewer listings and more sales means we went from 25.7 months of supply in April of this year to 13.0 months of supply in August.
A delayed real estate cycle
Now part of this is just the Greenwich real estate cycle. Inventory comes on the market in March and April, contracts are signed in April and May, and closings happen in May and June. This year was the same, but different. Our April inventory was 693 single family homes listing, but instead of dropping as houses went to contract, it continued to rise to 729 listings by the end of June. At the same time sales which should have peaked in June were down from last year, resulting in a first half of the year that looked pretty bad.
Then July came along and things started to look better. Inventory finally started drop, two months later than normal. At the same time, July sales were better than June sales which traditionally doesn't happen as June is normally the peak month for sales. July had good sales, but still had extra inventory. When August came along, things started looking pretty average, that is if you ignored the first 6 months of the year.
Our fall market inventory is up only 37 listings from 585 listings at the end of last month to 622 house listings this week. We will pick up some more fall listings and we may end up around the 643 listings that we had at the end of September 2018.
In 2019 average is good
The good news on inventory is that we are down 144 listings in two months. The even better thing is that most of that drop in listings was due to an increase in sales. As mentioned before, July is our highest sales month this year with 70 sales. In August we had 63 sales meaning we've sold 133 houses in 2 months, which sounds good, but that's average for those two months, but in 2019 average is good.
When you combine a drop of 144 listings with an increase of 133 sales, we get some dramatic drops in months of supply. We have cut months of supply in half and some neighborhoods have had particularly dramatic drops. South of the Parkway went from 34.3 months of supply in April to 16.2 months of supply by the end of August. Riverside went from 30.2 months of supply in April to 8.3 months of supply in August. Only Pemberwick has changed little, but that's because of just how special it is, as once people move there they tend to stay for decades. Our inventory there is only 6 houses, with 5 sales there so far, 4 of which were in the second quarter.
Cos Cob and Glenville also have seen nice turnarounds. Their months of supply actually went up in the second quarter followed by major drops in months of supply in the last two months. These two areas have lots of houses in the $800K – $2M range, a price range that had a slow start this year. Much of this may be attributable to lower mortgage deductibility for income taxes and the uncertainty of what was going to happen in Hartford.
Overpricing is the kiss of death
The other thing the numbers show is the ever-growing importance of good pricing. Things that are listed close to market price sell, things that are not don't sell. Whether buyer is a first timer or a downsizer, buyers are looking for value.
Buyers also hate to be rejected, which drives their Realtors up the wall. We find it very difficult to get buyers to make an offer on a house that both the buyer and their Realtor agree is over-priced. It doesn't cost anything to make an offer, so why not put a bid out and see if the seller will make a realistic counter? Instead what we see over and over is that the prospective buyer won't make an offer on houses they think are overpriced.
If you compare the active list price to the list price for properties that are actually sold you can see a big discrepancy. If you then compare the sold list price to the actual sale price you see a much smaller difference. As of the end of August, our average list price per square foot was $667/s.f. If you then look at the list price for houses that actually sold it drops to $591/s.f., a difference of $76/s.f. or 11%. Compare the list price for those that actually sold, $591/s.f., to the sales price per square foot, $556/s.f. and you have a difference of only $35/s.f or 6%.
That's what we can quantify, what we can't see are the number of people who looked at the house online and decided based on the stats and the pictures not to see the house. Once a house is on the "overpriced list it can be hard to get it off. It often takes me two or three time out with a buyer, before I have built up enough trust with the buyers to get them to go see a house that I think is a good choice, but they rejected as over-priced before ever stepping foot in Greenwich.
Mark Pruner is a real estate agent with Berkshire Hathaway and member of it's President Circle. He can be reached at 203-969-7900 or by email at mark@bhhsne.com.