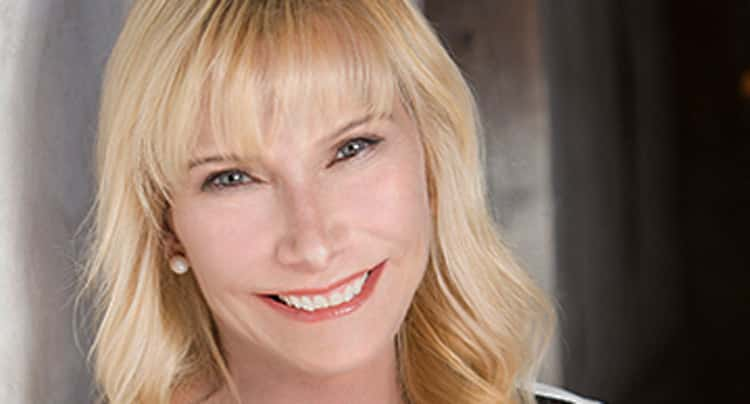 By Cheryl MacCluskey
Home loan interest rates appear to be hitting new lows almost daily.
As you would expect the question being asked is; "Should I refinance?" It can be confusing for homeowners who want to refinance their mortgage at the lowest, lowest possible interest rate they can find. But remember, what's low today could be lower tomorrow.
In addition, the refinance process can appear daunting.  You may have to pay fees and experience the mortgage approval process, again! Therefore, careful consideration needs to be given to all these factors.  In the end, you will need to be able to construct a clear improvement in your financial well-being that comports with your overall goals both financial and personal.   
So, how do you decide to refinance?  What is the right time to refinance? 
For starters, I would like to review some of the best big picture reasons to consider a refinance of your mortgage and some of the worst.  Hopefully this can assist in deciding if beginning the process works for you.   
1. Lower your interest rate.   No doubt refinancing to obtain a lower rate and payment is the number one reason people refinance. Homeowners with a higher interest rate on their current loan may benefit from a refinance if the math works in your favor.   Refinancing means paying off your existing loan and replacing it with a new one (if you obtained your loan in the last year you may qualify for a short form refinance).   Refinancing can cost between 3% and 6% of the loan's principal amount when one combines loan fees, cost of a new appraisal, title search, legal and application fees.   
Generally, if you can reduce your interest rate on your existing mortgage by 1.5% or more it is worth exploring further.  Reducing your interest rate can not only save you real dollars, it can also increase the rate at which you build equity in your home.   
2. Refinancing to convert to an Adjustable-Rate or Fixed-Rate Mortgage   Most homeowners find having an Adjustable-Rate Mortgage (ARM) nerve-wracking and expensive if an ARM is adjusting upward.  Perhaps matching the term of the loan to the length of time you expect to be in the home can be prudent and comforting.   If you plan on staying in your home for a long period of time than a 30-year fixed rate mortgage may be the best  for you. If seven years seems more likely then a 7/1 ARM (adjustable rate mortgage) may make sense, etc.     
It is possible to make a switch from a 30-year fixed mortgage to an ARM if you are looking for some payment relief.  An alternative consideration may be refinance out of an ARM that has shortened it fixed period for rate recalculation into a new ARM to obtain a lower rate but also to extend the fixed rate period.  Moving to shorter term loan such as a 15-year fixed is a huge benefit in reducing the amount of interest you pay over the life of the loan. In addition, the loan amortized at a faster rate increasing the equity in your house more quickly, a form of programmatic savings.     
3. Cash out refinance   If you have been in your home for many years chances are you have built up equity in your home.  A cash out refinance is a simple way to free up some of that equity and put it to work perhaps on some home improvements, or diversifying investment holdings.   
You may simply want cash to consolidate other debt you may have that is a non-mortgage debt such as credit card debt.   
4. Changing from a FHA to a Conventional   It is possible when you first bought your first home, your financial situation was such you did not have an adequate down payment or coverage ratios which meant you used a loan product you weren't too fond of because it was the only way the lender could qualify you.   Years have passed and you are in a better financial situation and you have built up equity over time.   
Refinancing into a conventional mortgage could eliminate the cost of mortgage insurance (MI) and lower your rate at the same time.    
5. Buy out   Another reason to refinance is when your home is co-owned either with a partner or a spouse.  After a divorce, one spouse usually must refinance to get the other spouse off of the loan in order to keep the house.    
Top four reasons not to refinance   
1. Your Credit's not that Great Credit scores are one of the major factors in determining what type of refinance rate you will qualify for. If your credit is less than stellar, it might be hard to find a lender who'll be able to help you with a refinance. Of course the reverse is true, with high credit scores, the better deal you will be able to secure.   
2. You're not staying put   When you plan on refinancing your mortgage keep an eye on the break-even point.  The amount it will take you to recover the closing costs on the new loan.  The average closing costs is between 2 and 5 percent.  If you plan on moving before the break-even period, refinancing doesn't make much sense because you will not be reaping any benefits in the long run.   
3. You can't afford Closing Costs   Refinancing can save you money over the term of the loan but if you can't afford the closing costs, you can always add them into the loan.  This could add several thousands of dollars to your mortgage taking a bite out of your equity.  I would suggest putting this on the back burner until you can save cash to refinance without adding it to you mortgage.   
4. You want to tap into your Equity There are certain situations where it may seem like tapping into your home equity is a smart money move. For example, you could use the cash to consolidate your debts at a lower rate, finance some major home improvement projects, start a business or help your kids cover the cost of a college education.   When you're thinking of refinancing you need to crunch all the numbers before you finalize a deal. If the math doesn't quite add up to the savings you expected, it may be a sign that you're should not refinance.     It is helpful to begin to understand many of these factors and considerations in evaluating the pros and cons of refinancing.  Given the direction in interest rates, refinancing can be one of the most powerful tools in the arsenal of financial planning to consistently review. There are many loan professionals who can guide you through the seeming endless choices and slang used in the mortgage world.   
Cheryl MacCluskey is a Senior Loan Officer at Fairfield County Bank with 25 years of mortgage experience. She can be reached at 203-536-1297 or cheryl.maccluskey@fairfieldcountybank.com