May 4, 2019
Boxcar Celebrating 25-Years, Ready for Cinco de Mayo Party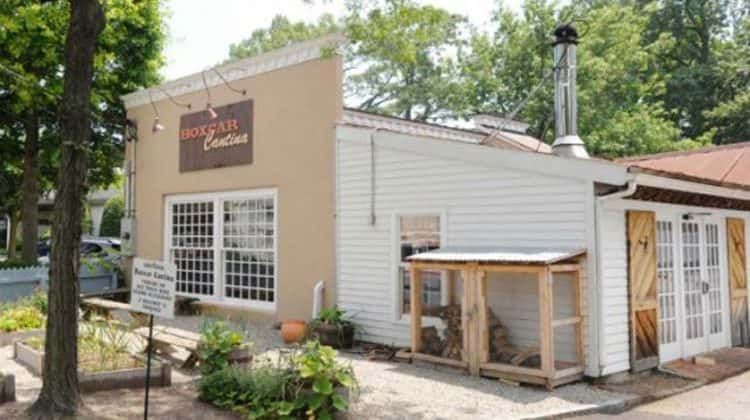 By Paul Silverfarb
Sentinel Editor
James Farrell, owner of Boxcar Cantina, along with his father John, for the past six years, says it's hard to put into words just how much Cinco de Mayo means to him and his restaurant.
For the 25th year in Greenwich, Boxcar Cantina, located on 44 Old Field Point Road, is gearing up for another Cinco de Mayo celebration filled with fun, food and family. While making the final preparations for the annual celebration, Farrell admits that this will be quite the weekend.
"It's almost like Christmas, New Year's and everybody's birthday all wrapped up into one," Farrell said. "It's kind of like our biggest event and holiday for the entire year. It's the most fun we have all year. People are just happy when they come in. They see familiar faces, know the food is going to be good."
There will be a plethora of special food and drink items for the Cinco de Mayo celebration. In addition, Boxcar will extend weekend hours and will open at 11:30 a.m. both Saturday and Sunday.
"The fun will be that not only do we get to see our regular customers, but we will get a whole crowd of people that aren't always in Boxcar," Farrell said. "The amount of people that come in is really special. It's wall-to-wall, frankly. You can hardly step into the place."
For Farrell, having the Greenwich community stop by and celebrate Cinco de Mayo is always a treat. But for the owner of Boxcar, what is more meaningful is that he shares the celebration with people he considers his extended family.
"The whole staff gets together and does things like decorate the place with special lights and different decorations," Farrell said. "We even get the families of the staff involved because we are truly a family business. Being around for 25 years this year and doing that with the staff and their families makes it a really special time. It's a great time for us and a blast. It's a ton of fun."
In addition to the Cinco de Mayo celebration at Boxcar Cantina, the restaurant is celebrating its 25th year serving the Greenwich community.
Without a doubt, Farrell said that one of the main reasons for the success of Boxcar throughout the years has been the employees. Farrell noted that, on average, most of the staff at the restaurant has been around at least eight years, with some of them having been with the restaurant since it opened.
"I am pretty confident when I say that we have the best staff in town and in any of the towns close by," Farrell said. "My general manager Jeff Wynne is tremendous. They are all warm and friendly. When customers come in, I see them hugging the staff. They know each other. It's really a two-way street for me. As an owner, I treat my staff really well and they treat me very well. The people part of the restaurant business is the hardest I think, but we are very lucky that we have a terrific staff."
Another reason for Boxcar's success over the past 25 years has been the consistency of the food. Boxcar head chef Lucio Cruz Castro started at the restaurant 18 years ago as a dishwasher and has worked his way up to head chef.
"His food is consistent," Farrell said. "Whether it's at the restaurant, in the food truck or even the farmer's market that we go to in Westport. The food is great. It tastes wonderful and is incredibly consistent."
And while people know to go to Boxcar Cantina for a good time and fantastic food and drinks, Greenwich residents that don't visit the restaurant on a regular basis still know the name. Farrell believes that being heavily involved in the Greenwich community is vital to Boxcar Cantina's success.
"Because this town has supported us for the past 25 years, we are always trying to find ways to give back, whether it's through the local organizations or charities," Farrell said. "It's really important that we are connected to the community."
"We like the visibility, so the community knows that we are involved and giving back, and we appreciate their support for so many years," added Farrell. "Greenwich is a spectacular town and it's a wonderful place. I'm not so sure that we would have been as successful in many other towns without the kind of support and base that Greenwich has given us."
Tags:
Boxcar Cantina
,
Cinco de Mayo
,
ctfood
,
greenwich
,
shop local
,
Town of Greenwich