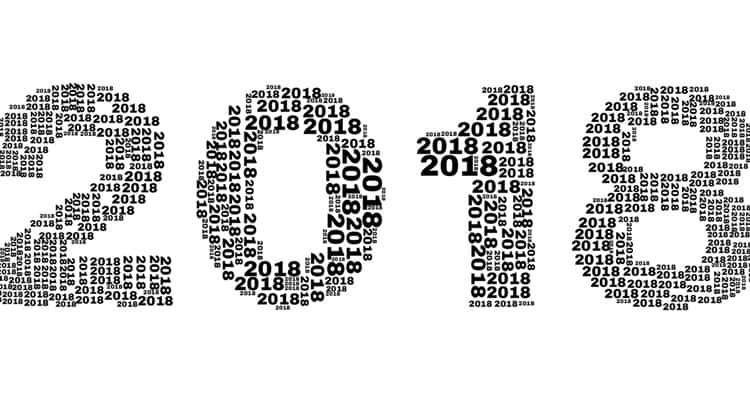 By Michelle Moskowitz
Sentinel Correspondent
While 2018 marked the year of the woman with the #MeToo movement, a significant shift in both the national and local political landscape, as well as an imminent need for gun control, the Greenwich community and its devoted constituents continued to thrive, emerge and expand upon ways in which to create a stronger, brighter and even more valuable place to live.
Following is a look at some of the top, memorable stories that garnered much buzz in and around town, and perhaps ignited a spark for others to evolve in ways both practical and unimaginable.
Celebrate the Holiday's by Giving Back
While this recent story was comprised of a simple, varied list of non-profits in the community (rather than of a feature story), many readers commented on how helpful it was to have such a comprehensive list of local organizations at their fingertips in which they (and their families) could partake in the process of making an impact on the lives of others.
While Greenwich is a bustling community filled with more than 62,000 residents, encompassing all socio-economic stratums, the abundance of non-profits and other formidable organizations aiming to improve the lives of others, along with the leadership committed to serving them, is yet a gentle reminder that there are many friends and neighbors less fortunate that can and do benefit greatly from the help of others.
While donating to such organizations is always of value and helps provide funding to services that would otherwise not be possible, the volunteer efforts which consists of one's time, commitment, and a willingness to brighten someone's day is priceless.
Organizations include (but are not limited to) Neighbor to Neighbor, Meals-On-Wheels of Greenwich, Inspirica, Kids in Crisis, Junior League of Greenwich, Boys & Girls Club, Abilis and more.
One Sentinel reader submitted the following message: "Loved your article on giving. There's so much focus on getting this time of year and it's nice to center on what is really important, and on those who have less."
A Day in the Life of Greenwich's First Female Firefighter
While 2018 shifted the corporate culture for women, continuing to break down barriers and take a stand with their voices, the profile piece of Greenwich native, Whitney Welch, the first local woman to join the fire department as a career firefighter, was one that resonated with women, men, and children alike.
Since the day she became Greenwich's first female firefighter in Feb. 1989 (who was also a member of GEMS), Welch has been setting the bar high for women by demonstrating that no goal is too lofty when armed with commitment and perseverance.
"If there is something you want to do, don't let being a female be a barrier. Just go for it; you have nothing to lose," said Welch.
Welch who ranked 20th out of 400 applicants on both the written and physical agility test required to become a firefighter, knew from a young age that she wanted to help others and serve the community which she and her three sisters truly valued.
By joining and serving the department with no fear, she forged yet another family that has paved the way for other women to follow in her footsteps, and they have.
"The challenge every day is different, but we are like brothers and sisters, anyone of us would do anything for each other," said Welch who is suited up for an emergency call in 30 seconds.
"I have always encouraged young girls to pursue their dreams (Welch has given talks at various schools throughout the community). I tell them to finish their education first, then find a job that you love. It's not considered work if you love what you do."
A Celebration of a Decade of Women of Influence
 In their continuing support and celebration of local business women pushing the boundaries, Moffly Media, a next generation publishing conglomerate for such publications as Greenwich Magazine, Westport Magazine and Fairfield Living Magazine, hosted its 10th Annual Women in Business conference, "Women, Wealth & Wisdom."
This year's awards went to the following local recipients:
'Corporate Leader' – Awarded to Dr. Alisa H. Bahl, Senior VP of Clinical Solutions for OptumHealth
Entrepreneurs of the Year – Awarded to Flavia Cattan-Naslausky and Camilla Gazal, co-owners of Zaniac, a popular after-school learning program located at 644 W Putnam Ave., designed for students in K-8 encompassing STEAM (Science, Technology, Engineering, Arts and Math) enrichment programs.
"Zaniac was born from necessity and from passion," said Cattan-Naslausky in her acceptance speech. "Our community has been a huge supporter of women entrepreneurship – including the Women's Business Development Council (WBDC), the Chamber of Commerce, and the PTA's across all of our schools."
Women's Business Advocate – Awarded to Tracy Chadwell, founding partner of 1843 Capital, an early stage venture capital firm headquartered at 52 Mason Street, invests in technology and consumer product companies with at least one female founder.
When asked what makes female investors unique, of which currently only 7% of VC funds are comprised, Chadwell replied, "Women investors are highly effective at due diligence and have empathy for the founders they invest in.  As a result, they can have a symbiotic relationship with the founder allowing them to grow exponentially."
In 2017, women received just 2.9 % of venture capital dollars raised, despite the proven research showing that they outperform, including Chadwell's portfolio which has generated a combined enterprise value of over $1 billion.
Memories to Last a Lifetime at Hill House Senior Residence
 The Hill House Senior Residence, a congregate senior facility which caters to well-elderly people age 62 or older of low to moderate income, is comprised of 61 apartments where inhabitants can enjoy meals and recreational activities together such as chair yoga, bingo night as well as off-site cultural events.
Upon stepping foot in the facility located at 10 Riverside Ave., one is engulfed by the strong sense of community and togetherness which is carefully fostered through the leadership and programming expertise of Lisa Crowley, Hill House's social service programmer and resident services coordinator.
In 2018, Crowley incorporated a book writing program titled, "Stories from my Life," designed to help residents chronicle their personal events, life experiences and memories that would manifest in a published book to be share with family and friends – or even just as a keepsake for themselves.
"The project has become quite popular among residents, both with those who are writing, and those who come to listen, as it evokes conversation about life, values, changes in society, personal priorities, past experience, and more," said Crowley.
At the end of the writing workshop, participants become published authors and receive several copies for distribution.
In addition, Greenwich High School students have attended the workshops to hear residents discuss their career paths and other pertinent life experiences.
"The stories in people's lives have so much to offer all of us, and we all want to have a legacy," said Crowley.
As the anthropologist Jane Goodall once said, "What you do makes a difference, and you have to decide what kind of difference you want to make."