December 14, 2018
Celebrate the Holiday's by Giving Back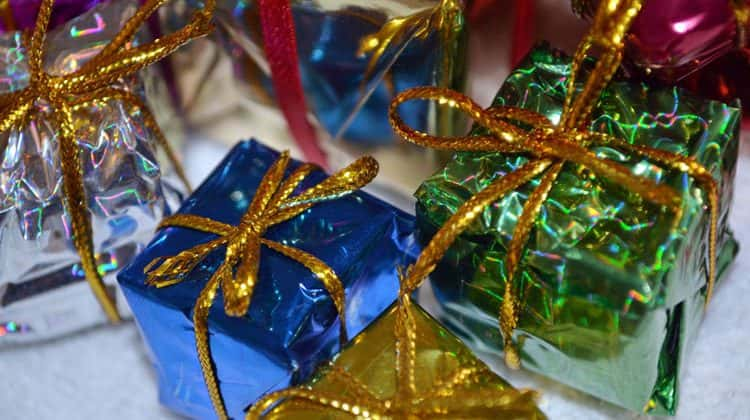 By Michelle Moskowitz
Sentinel Correspondent
For many people, the holiday season is filled with joyous celebration with family, friends and opening presents under the tree, but for others, including many of our own neighbors right here in town, the holidays are filled with less warmth, lesser abundance and the absence of loved ones.
When planning your holiday activities this year, why not take a friend, your child, or go on your own to help spread joy by helping out at the many, local organizations dedicated to making the lives of others better and brighter each and every day.
The gift of giving to others is one that transcends all nationalities, socio-economic backgrounds and religious faiths. Here is a list of ways to get involved this holiday season:
Diane's Books "Angel Tree"
Donate a book to a child, some who have never before owned a book of their own. Each year, Diane's Books has an "Angel Tree" in the store covered with paper angels designating a child one may sponsor with a book. Through this program, the store donates over 500 books that are individually selected and wrapped to mark a special holiday gift that encourages kids to fall into a book.
Visit dianesbooks.com; (203) 869-1515, 8A Grigg Street, Greenwich.
Inspirica
Nearly one out of three people in the United States live in poverty or are at the near poverty level.
Inspirica aims to break the cycle of homelessness by provide shelter and transitional services to people in need, as well as helping people obtain permanent housing.
Volunteer opportunities include cooking and serving meals (which rely 100% on volunteers to provide dinner 365 days of the year, including holidays), mentoring and tutoring children, and corporate volunteer days.
Visit www.inspiricact.org; (203) 288-0100, 141 Franklin Street, Stamford.
Neighbor to Neighbor
Its mission is to improve the lives of residents in need throughout the Greenwich area by creating access to food, clothing, and basic living essentials in an atmosphere of kindness and respect.
The donation wish list includes unexpired, unopened, nonperishable food, gently used, in- season clothing of "dignity" quality; gently used bedding, including blankets, sheets and towels; small household items, including kitchenware; diapers and infant formula; dignity quality toys that are clean and contain all their parts.
Most needed items include: tuna, canned fruit, jelly, cereal, black or red kidney beans, soup and rice.
Volunteers can help in the food pantry or clothing room, while weekly volunteers assist clients as they shop, sort donations, stock shelves and participate in food drive pick-ups. There are also corporate and student volunteer opportunities available.
Visit: Ntngreenwich.org, (203) 622-9208, 284 East Putnam Ave, Greenwich
Meals-On-Wheels of Greenwich
Since 1960, Meals-on-Wheels has been providing meals to seniors, disabled and home-bound individuals in town who require home delivered meals.
Volunteer drivers, many of whom serve as a daily contact to clients, deliver meals Monday through Friday, between 8:30 a.m. to 12 p.m. They currently service eight routes throughout the Greenwich community, and only one to two hours per week are required.
Visit mealsonwheelsofgreenwich.org, (203) 869-1312, 89 Maple Avenue, Greenwich
Kids in Crisis
The organization's mission is to ensure the well being of children through vital 24-hour services, by getting children out of dangerous situations they may be facing, giving them and their families the support they need to heal and thrive, as well as strengthening support services so future crises can be averted.
Volunteer opportunities for all ages include event volunteers, "Stuff a Duffle," filling bags with items for kids to enjoy physical activity, on-site spruce clean-ups of the facility and peer-to-peer fundraising.
Visit: kidsincrisis.org, (203) 622-6556, One Salem Street, Cos Cob
Family Centers
Family Centers offers quality education and human services programs that address the ever-changing challenges affecting residents of Greenwich and neighboring communities, including early-care programs, mental health, vocational support and basic literary education.
Volunteer opportunities classroom assistance, recreational activities, hosting a job readiness day, and much more.
Visit familycenters.org, (203) 869-4848, 40 Arch Street, Greenwich
HappyKidsCare
Founded by Max Konzerowsky, a student at Brunswick who became inspired when caring for his grandfather with Alzheimer's, HappyKidsCare's mission is to help kids live happier lives by encouraging them to give back and volunteer in their community.
Visit happykidscarect.com; (203) 355-3762, 1117 E. Putnam Avenue #484, Riverside
As quoted on the website, "Volunteer – not so you can build your resume, but so you can build yourself."
Junior League of Greenwich
The JL of Greenwich is an organization of women committed to promoting volunteerism, developing the potential of women, and improving the community through the effective action and leadership of trained volunteers.
Visit jlgreenwich.org. (203) 869-1979, 231 E. Putnam Ave., Greenwich
Boys & Girls Club
For 100 years, the Boys and Girls Club of Greenwich has offered Greenwich youth a safe, nurturing and affordable place to learn, grow and have fun.
Volunteer opportunities include homework club, tutoring, sports facilitators, and general help.
Visit bgcg.org, (203) 869-3224, 4 Horseneck Lane, Greenwich
Adopt-a-Dog
The mission of the animal shelter is to save, socialize and secure loving homes for unwanted or abandoned dogs.
Volunteer opportunities that make a difference in the lives of homeless animals include reading to a furry friend, community education, dog socialization, fundraising and much more.
Visit adopt-a-dog.org, (203) 629-9494, 23 Cox Avenue, Armonk, NY
The Nathaniel Witherell
The Nathaniel Witherell is a short-term rehab and skilled nursing center in town dedicated to person-centered compassionate care and was ranked "Top Nursing Home" in CT for 2017-18, by U.S. News & World Report.
Volunteer opportunities include caring for plants in the residents' rooms, presenting art shows, escorting residents to activities, or simply holding a resident's hand and having a conversation.
Visit thenathanielwitherell.org, (203) 618-4200, 70 Parsonage Road, Greenwich
The Den for Grieving Kids
The Den provides a safe, caring place for children, teens and families, to explore their feelings about the loss of a parent, sibling or other family member and begin the journey toward healing.
Volunteer opportunities including support group facilitators (which requires training), as well as event greeters, and will require an on-going commitment.
Visit familycenters.org, (203) 869-4848, 40 Arch Street, Greenwich
Abilis
Abilis provides services and supports for over 700 individuals with special needs, and their families, from birth through the life span.
Volunteer opportunities range from regular weekly group or individual activities to one-time special events, and may be direct with individuals of all ages or through committee or office work.
Visit abilis.us, (203) 531-1880, 50 Glenville Street, Greenwich
Greenwich Hospital
Greenwich Hospital is committed to innovation and excellence in patient care, teaching, research and service to the community.
Greenwich Hospital volunteers make a difference in the lives of patients and their families. Adult volunteer ships require three or more hours per week; opportunities are also available for junior volunteers age 15 and up.
Visit greenwichhospital.org, (203) 863-3222; 5 Perryridge Road, Greenwich
Laurel House Resource Center
Laurel House provides mental health resources to people coping with mental illness and their families across numerous communities in and around CT.
Volunteer opportunities including working at the thrift store, tutoring, event planning and food prep.
Visit laurelhouse.net, (203) 324-1816, 1616 Washington Blvd., Stamford
American Red Cross, Greenwich
The Red Cross is a humanitarian organization that helps to prevent, prepare for and respond to life-threatening emergencies by providing the following services: community preparedness, children's safety, disaster services and restoring family links. Approximately 90% of the Red Cross Workforce are volunteers.
Volunteer opportunities are vast and based on areas of interest.
Visit redcross.org/ct/greenwich, (203) 869-8444, 99 Indian Field Road, Greenwich
Greenwich Library
With 1,800 programs and events per year, the Library seeks to serve as the cultural and intellectual crossroads of the community. Greenwich Library has a total circulation of about 1.2 million, the highest reported in the state.
Volunteer opportunities include community outreach, assisting library staff, fundraising, and participation in the oral history project. This award-winning project, founded in 1973, interviews persons who have helped to make or witnessed the history of Greenwich.
Visit greenwichlibrary.org, (203) 622-7900, 101 West Putnam Ave., Greenwich
Visit volunteermatch.org to find ways to volunteer within 20 miles of Greenwich, based on your skills and interests.
Tags:
Community Outreach
,
giving back
,
greenwich
,
Holiday Season