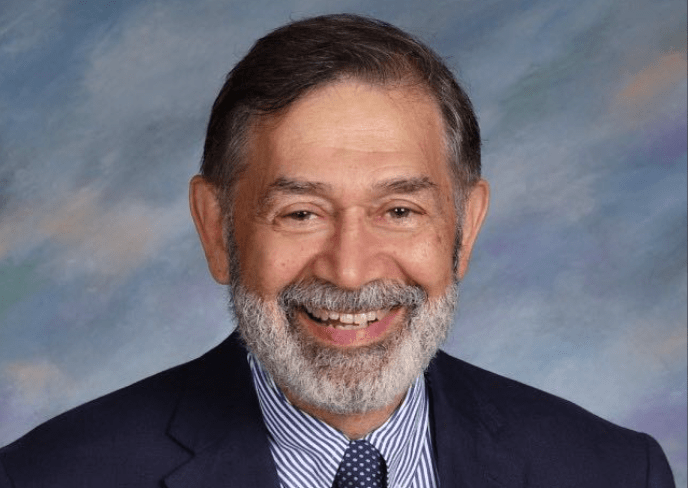 By Richard Kaufman
With summer officially underway, the Board of Education wasted no time in selecting the next leader of the school district.
During a special meeting on Thursday, the Board unanimously voted to appoint Ralph Mayo, a veteran of Greenwich Public Schools, as the next interim superintendent while the search for a permanent candidate continues.
"I am pleased that Ralph Mayo will continue to help drive the forward progress in the district in line with our Strategic Plan while we continue our permanent search. His background as a product of the Greenwich Public Schools and a leader in our community will aid him in the continued work to promote student growth," said Board of Ed., Chair, Peter Bernstein, in a press release from the district.
Mayo has been an educator in the district for 41 years, including 26 years as an administrator. He's worked as Program Administrator for special education and as Clark Housemaster at Greenwich High School. For the last 14 years, Mayo has served as principal of Eastern Middle School.
An interim principal for EMS will be announced shortly, the district said.
Mayo has lived and worked in Greenwich for his entire life, and attended Byram School, Western Junior High School, and GHS.
"It is an honor and a privilege to serve as the Interim Superintendent in the town I grew up in, and for the schools I attended… my children attended, and to which I have dedicated my career in education," Mayo said in a press release from the district. "We have an excellent vision for the future of the Greenwich Public Schools in place, and I look forward to continuing this valuable work as outlined in our Strategic Plan."
Several candidates were looked at for interim superintendent, but the board ultimately felt Mayo was the right fit.
"We were very impressed by the quality of the candidates that came forward for the position, and we feel Ralph's extensive knowledge of and dedication to the Greenwich Public Schools will serve him well in this job. We look forward to continuing the process to find a permanent Superintendent," said BOE member and Superintendent Search Committee Chair, Kathleen Stowe.
Mayo will become Greenwich's 13th superintendent in the past 20 years. Dr. Jill Gildea, who was hired in March of 2017, announced her resignation from the job last month.
Gildea, whose husband was relocated out west because of his job, will head to Park City, Utah to become the superintendent for the Park City School District.
During Thursday's special meeting, the Board acted to terminate, by mutual consent, Gildea's contract. The Board also authorized Bernstein to come to a mutually agreeable date for Gildea's departure, which will include transition support time with Mayo.
Gildea agreed to be available to support the superintendent-transition throughout the summer into the next school year.