[jwplatform UVfjWbAa]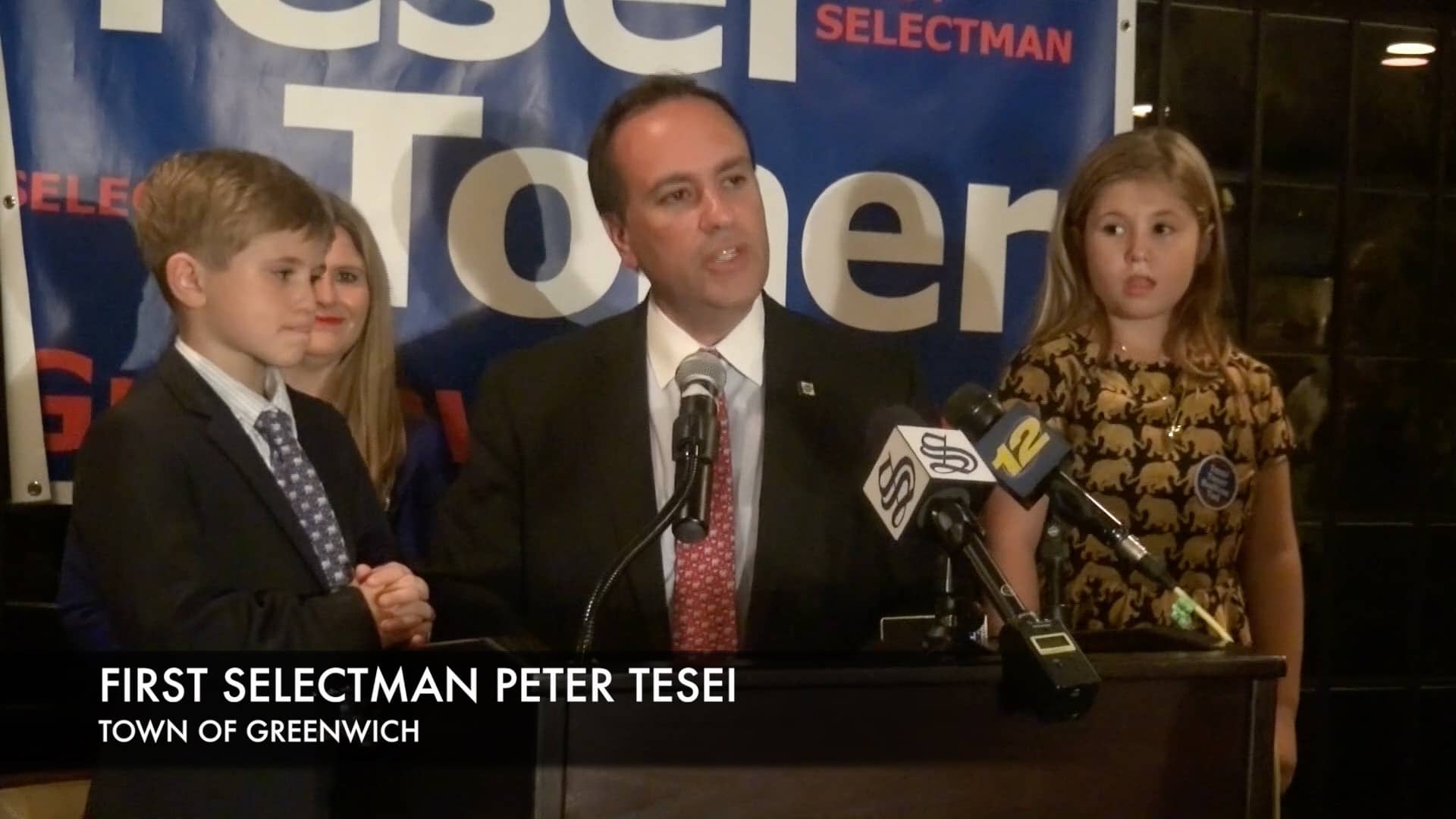 The Greenwich Sentinel is taking a look back at the top government and political stories of 2015.
Republican Peter Tesei won his fifth term as Greenwich First Selectman in a landslide victory over Democrat Frank Farricker and Independent candidate James Reilly.
"We are here to serve the folks. We are public servants. I am humbled to continue to serve as your Chief Elected Official," said Tesei.
Democrat Drew Marzullo also won his fourth term as Selectman and Republican John Toner kept his seat as Selectman in the 2015 elections.
Back in September, the Connecticut Department of Children and Families eliminated $750,000 in funding for Cos Cob based Kids in Crisis. This non-profit helps children throughout Fairfield County from birth to age 17 by providing free, round-the-clock intervention, counsel, and shelter.
"I am very concerned about how do we strategize for the long term sustainability of the organization because we can't afford not to be here for children," said Shari Shapiro, Executive Direor of Kids in Crisis.
Recently, the Greenwich community has come together in support of Kids in Crisis. Businesses like McArdle's and MinuteMen Cleaners have donated money and the Police Chief James Heavey submitted a letter to the editor in support of Kids in Crisis services.
And now to a story many Greenwich residents are upset about: back in September, Eversource Energy submitted a plan to the CT Siting Council for a new substation to be built at 290 Railroad Avenue, the current home of Pet Pantry. The plan also includes underground trenching needed to connect the future substation and the current one in Cos Cob and that trenching will go right through Bruce Park.
"I think it's going to be very devastating to the area. I also think it's unfair to the condos, I'm sure it's going to be unsightly," said resident Frank Albrizio. "It should be studied at great length because these are changes that are going to effect future generations," said Albrizio.
"Whether it's residential or business properties, we've always worked well to maintain access, to address concerns, anything they may need. We try to work closely and cooperatively with all of our neighbors," said Eversource Energy's Frank Poirot.
The siting council will continue to hold hearings in the coming months. Stick with the Sentinel for continuing coverage.
Also, check out our review of Greenwich businesses here.