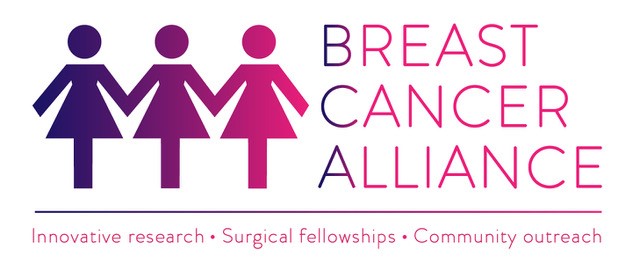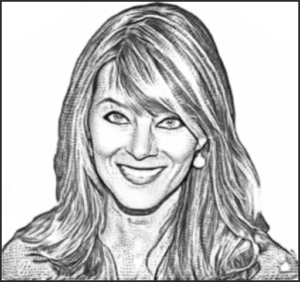 By Yonni Wattenmaker
Pink. A color that has become nearly synonymous with breast cancer, and October, National Breast Cancer Awareness Month, is awash in all its shades. Twisted ribbons, clothing, handbags, even cocktails take on this rosy hue to demonstrate support for this disease.
I don't know why pink was chosen except to assume it is because society associates pink with girls and girlie things. Breast cancer is most often a diagnosis given to one in eight women in her lifetime, but men get breast cancer too. One in 833 in fact.
When Breast Cancer Alliance began, the logo was blue. It was the favorite color of Mary Waterman, the catalyst for, and co-founder of, BCA. Years into its establishment, the logo was changed to pink, with the three girls, like paper dolls, holding tight to one another.
As BCA embarked on its milestone 25th year this spring, the logo was revised once again. Those three girls remain hand in hand representing how communities across the United States come together to fight this disease. However, now the colors vary to represent the diversity of patients impacted by breast cancer, including young and elderly, all races, all religions, and all genders.
We have come a long way since the six founders met around a table in Greenwich, planting the seeds which led to the Alliance becoming one of the most prominent national breast cancer charities in the United States. This significant 25th anniversary, to be celebrated on October 20th at both the Westchester Country Club and via livestream, is not an end point, but a commemoration, an important reminder of our legacy and commitment to a brighter, healthier future with 100 percent survival within reach.
Today, breast cancer is the most prevalent cancer affecting women of all ethnicities in the United States. There have been astounding strides in breast cancer survival rates since 1996, with survival rates now near 90 percent when the cancer is caught in its earliest stages. We applaud the medical and scientific communities for these life-saving advances. However, 30 percent of all patients diagnosed live with metastatic breast cancer, for which treatments continue to be developed but for which no cures yet exist.
Due to the COVID pandemic, appointments and surgeries were delayed and research was put on pause; patients still remain wary of returning to doctors' offices for appointments they don't consider urgent. It also meant fewer fundraising events took place, and much of the dollars donated were focused on immediate needs. Unfortunately, that meant less funding was available for the science that will advance new treatment, more cancers will be diagnosed at a later stage, and more patients fall into the underserved category due to loss of jobs or health insurance and curtailed wages. There is more work to be done.
To commemorate its milestone 25th anniversary, and to continue to steward participation and support, BCA is assembling a very special advisory and outreach group comprised of influential and diverse voices impacted by breast cancer. Named the "Sterling Club," it recognizes the special and unique attributes of those involved. Early and esteemed ambassadors include Joan Lunden, Greenwich resident, author, former Good Morning America anchor and breast cancer survivor; Andrea Mitchell of NBC News, breast cancer survivor; actress Katie Wee, breast cancer previvor; Dr. Steve Lo, BCA Medical Advisory Board Chair and oncologist at Stamford Hospital; Dr. Nora Disis, Cancer Vaccine Institute Director, University of Washington – Seattle, breast cancer survivor and author and breast cancer survivor, Melanie Young.
So how can you help make a difference? If you are a survivor or are living with breast cancer, help us we'd love to share your story. If you have time to volunteer, reach out to see what opportunities are available. If you can attend an event, in-person or online, join us. Our events page is always being updated at breastcanceralliance.org/events and there are plenty of shopping and dining and celebratory ways to participate this month. Of course, our biggest event of the year is our luncheon. Join our Board Members and volunteers, hundreds of supporters, and our 15-year partners from Richards, for a meaningful day of inspiration and fashion, including a finale by Michael Kors in celebration of their 40 years as a fashion house. You can buy a raffle ticket, donate an item to the auction, be a sponsor or, of course, purchase a ticket or a table. Having said that, breast cancer awareness shouldn't be limited to October, so we need your help all year long. There is something for everyone and whether your gift is large or small, it brings us closer to a breast cancer-free future.