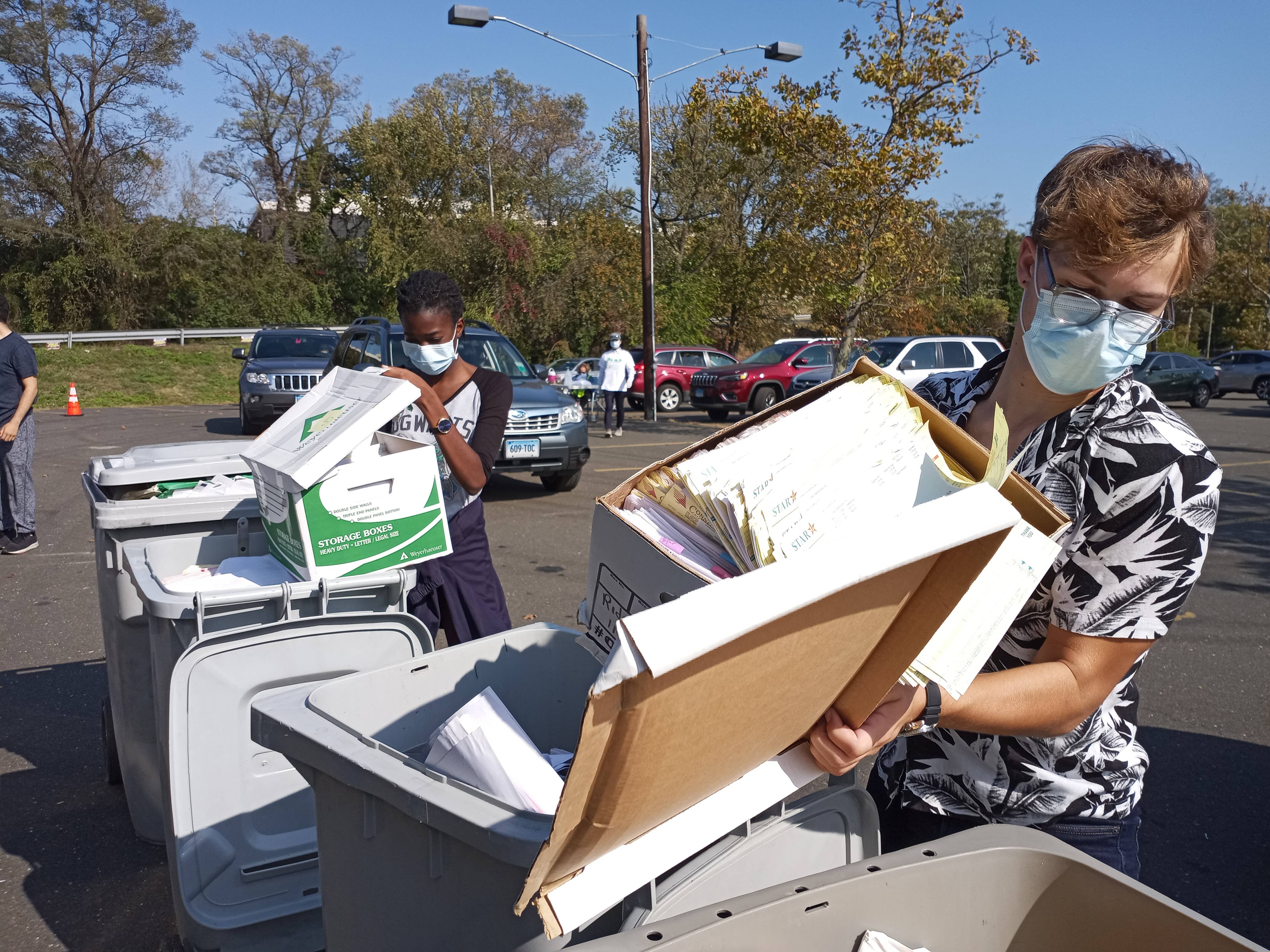 Annual Paper Shredding Day in Greenwich is in its 10th year. The event is scheduled for Saturday, September 25th at Island Beach parking lot between9:30am and 12noon (or earlier if trucks are full).
Shredding Day is run by volunteers from Greenwich Recycling Advisory Board and Greenwich Green & Clean, with the continued generous support of The First Bank of Greenwich and Santaguida Sanitation.
Shredding provides multiple benefits – personal, community and worldwide. Keeping your data private by destroying personal documents properly is important. Shredding accomplishes that task. Shreds will be recycled into new products while saving trees. In the last nine years we have shredded and recycled the equivalent of nearly 1,500 trees.
Sadly, Greenwich has seen so many trees removed from roadways and especially along I-95. Trees absorb carbon dioxide and auto emissions from the atmosphere, and the root structures help to hold soil and prevent run-off. Year-round household paper and cardboard recycling play a critical role in slowing global warming.
If you plan to attend shredding, please follow protocols that are in place to keep everyone safe.
Masks are required. Stay in your car.
Exact change required – cash only – $3/box.
5 box max per car.
Only sensitive documents can be shredded. Remove bindings, envelopes, folders, metal clips.
Wet paper cannot be shredded.
All paper must be in boxes or rigid containers similar in size to case of wine. Volunteers will lift boxes from your car and tip into a bin.
Greenwich Residents Only.
This event is organized and run totally by volunteers. Please be patient as traffic sometimes can seem frustrating.
As an added convenience, donations of canned and dried food for Neighbor-to-Neighbor will be accepted at shredding day, including tuna, soup, peanut butter & jelly, canned fruit & veggies, cheerios, and any un-opened toiletry items. Your generosity will be felt throughout our community.
Questions: email GreenwichRecycles@gmail.com