November 6, 2020
First Selectman proclaims November as Greenwich Alliance for Education's "Turkey Trot Fitness Challenge Month"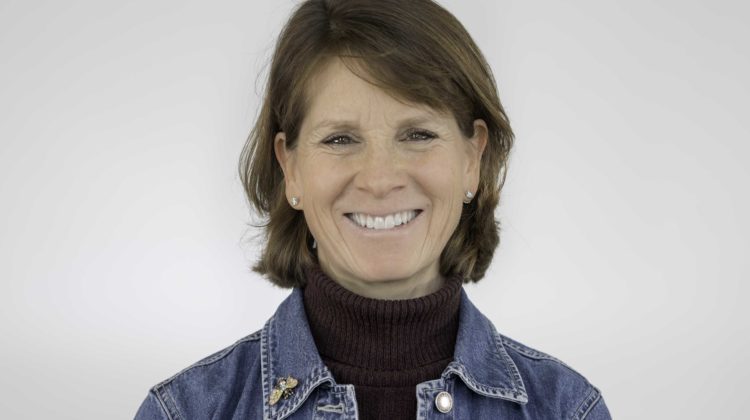 By: Julie Faryniarz
On November 1, at Cadillac of Greenwich, First Selectman, Fred Camillo proclaimed the month of November as the Greenwich Alliance for Education's Turkey Trot Fitness Challenge Month. The Greenwich Alliance's 10th annual Turkey Trot is REIMAGINED as a month-long community fitness challenge and runs from November 1 – 28. Our community is encouraged to get active walking, running, or biking while wearing a Turkey Trot shirt in support of the Alliance. Costs are $30 per adult (age 14+) and $15 per child with t-shirts and neck gaiters are available while they last. Register today at https://greenwichalliance.org to help us raise $50,000!
Special thanks to Cadillac of Greenwich for hosting this event. Eric Sandstrom, Managing Partner of Cadillac, "is a proud sponsor of the Greenwich Alliance for Education because we believe that there is nothing more important than the success of our youth. The Alliance supports every child's opportunity and the teacher's behind their success."
In 2011, Emmy Stocker approached Christine Kim, then Alliance Board Chair, about hosting a 5K and a 1 Mile race as a community event and fundraiser to our organization. Three hundred people registered in our first year. By 2019, the Turkey Trot had grown to 1200 participants and at least 1000 spectators. You – our supportive and generous community – have helped us raise $377,000 in support of Alliance programs focused on funding innovation, expanding opportunities, and inspiring educators in the Greenwich Public Schools. A special "shout out" to the entire Turkey Trot Committee and the hundreds of volunteers who have organized this race for our families on the Saturday after Thanksgiving for all these years. Thanks everyone!
Ready, get set, go…
Turn off your computer, lace up your sneakers, pump up your bike tires, grab your phones and begin snapping and posting pictures using #GreenwichAllianceTurkeyTrot2020. Prizes will be awarded throughout the month to registered participants for social media posts of pictures with the Funky Turkeys, wearing Turkey hats, posing with Tom the Turkey, running with your dog, and much more. Make sure to check our website www.greenwichalliance.org for additional categories and prize offerings. We are so excited about the Funky Turkeys which were made using found objects and recycled materials created through the Developing Artist Program led by Michael Manning and Ben Quesnel.
Prizes will also be awarded to every school that registers at least 10 people and $500 to the school with the greatest percentage of registrants to enrollment. Will Julian Curtiss be unseated as the school competition winner this year?
Consider setting up some personal fitness goals – run or walk one mile a day as a family or with a friend to complete the equivalent of a marathon, ride your bike a few extra loops at Tod's Point, take a hike at the Audubon with a small group of friends. There are so many ways to get active, stay fit, and have fun in this month-long Turkey Trot Fitness Challenge! Check out the Alliance website for various activities to participate in throughout the month including a Turkey Trot Celebration event on November 28th. Tom the Turkey may even make a guest appearance at some of them.
We are so grateful to our many sponsors who are committed to education and have stepped up to sponsor the Turkey Trot in this challenging 2020 year. Cynthia DeRiemer – Coldwell Banker, Cushman & Wakefield, Garden Catering, The Gibbons Family, MBI, Inc, Shepard Insurance Group, and Upper Crust Bagel have been sponsors or supporters for all 10 years. Other 2020 lead sponsors include: 400 Capital Management; Cadillac of Greenwich; Cecilia Fernandez, Anderson Associates; Coldwell Banker Global Luxury; Ellington Management Group LLC; First County Bank; General Atlantic; Greenwich Braces; JDF, LLC; MarketAxess; Morgan Stanley/Thomas Markey, Financial Advisor; Samuel Owen Gallery; School of Rock, and The Richman Group.
Visit the Greenwich Alliance for Education website for a full listing of sponsors and please support their businesses!
Look for me walking Baker, my Portuguese Water Dog, every morning with my friends. Meg and Suzanne and her Labradoodle, Tucker, as we log our miles for the Turkey Trot. Please make sure to register at https://greenwichalliance.org, we really need your support. And most of all – have fun!