November 6, 2020
Make it fun: Art Museums and galleries with kids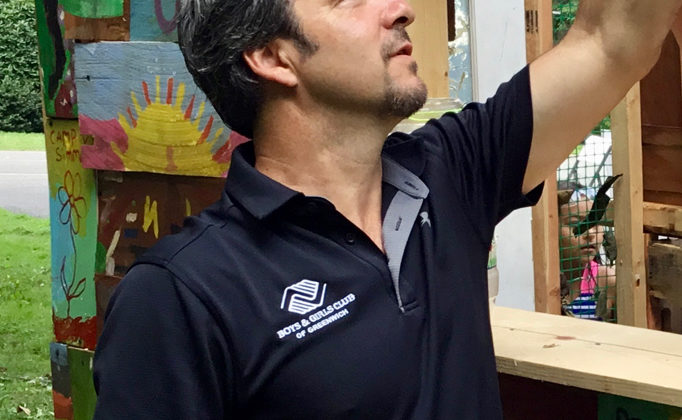 By: Michael Manning
I always promised myself that taking my kids to museums, galleries and art exhibitions would be nothing but fun. After all, with their dad being an artist they would invariably be spending a little bit of time looking at art. Spending the day at the museum is something we all like to do with our kids. It's something we appreciate having our children experience through school and other organizations. But how to make it something your child looks forward to, gets excited about and remembers fondly is a bit more complicated. The most important thing is to make it casual and make it fun.
Turn every trip to a museum or gallery into a game; that's what I used to do with my own kids and it's now something I do with my students. Don't try to cram too much into the day, thinking you have to make the most of your time. With anyone, adults, teenagers and especially younger kids giving them too much to look at mashes everything together and they wind up remembering very little. This is where making it fun and casual is key to creating an engaging memorable experience.
One of my favorite things to do with my own kids and younger students is to walk into a room filled with paintings and simply tell them to pick out their favorite piece. Ask them to close their eyes, turn around one time slowly, open them and pick their favorite painting. In a museum setting we would run from room to room picking out our favorite works of art this way. This simple game gave them control over what they were looking at and choosing, leading to more conversations about the work and overall day.
A way to build on this is to ask children to make drawings and take notes using a little sketchbook. The sketchbook in this situation will help with the casualness of everything. Sometimes draw the art work, sometimes just doodle or even play tic-tac-toe and make funny drawings of us in the museums. Another fun way to connect children to the are is to take selfies and have each child try to mimic the expression of the figures in the work. Ask them to look for patterns that match their shoes. Each of these little games helps children more closely examine the work and draw connections to themselves.
One year, when I took my young children to the Whitney Biennial, I was concerned about my kids getting bored and more importantly, overwhelmed. For the day, we packed various things, including sketchbooks, pencils, markers, a supply of Thomas the Tank Engines, some snacks and most importantly a brand new Lego figure, the now ancient Bionicle, to be built while there. We did our typical game of picking our favorite painting or sculpture. Sometimes, after picking a favorite piece I would say, "why don't we draw one" and we would sit right on the floor and sketch; cartoon characters would often make their way in and sometimes do something to the art we were sketching. At some point I pulled out the lego, which was a surprise, and all of a sudden it was like we were sitting on the living room floor. Ironically a few people thought it might be part of an installation as building the figure seemed so natural in the setting. Without purposely saying we're going to look at and study art, we lived and breathed it without really calling much attention to it. The more casual we make visiting galleries, the more accessible it becomes to our everyday lives and the easier it is to expose children to different elements of creativity.
While we are currently in a new distanced (learning and socially) environment, there are still plenty of places to spend some time casually looking at art. The galleries and museums are doing a tremendous job creating safe, accessible experiences. On Wednesdays, our school is fully remote and I visit various museums, galleries, art organizations, and artist's studios to conduct my classes. Places to visit right now include the Aldrich Museum with a great Frank Stella exhibition and the Yale University Art Gallery. Storm King and the Highline are wonderful outdoor facilities. The Met, New Museum and Moma all have well organized plans for accepting visitors and most of the Chelsea galleries are open if you call ahead. One of the best parts of recently visiting these places is how happy and normal it made this stressful environment seem. Going to see some art with your kids right now might just be what everyone needs, and don't forget the sketchbooks, legos and snacks!