May 9, 2020
Greenwich Real Estate April Market Report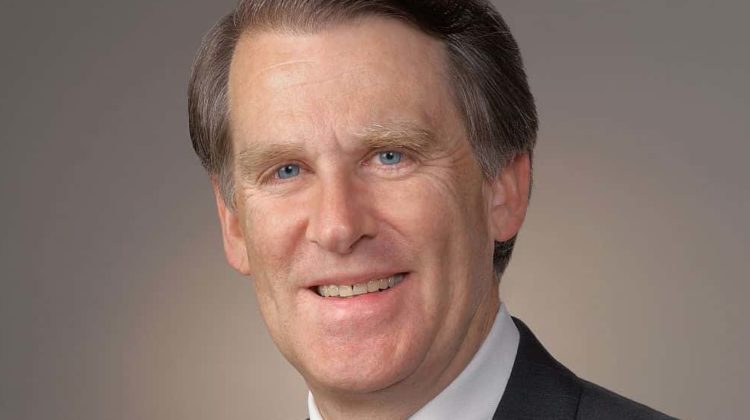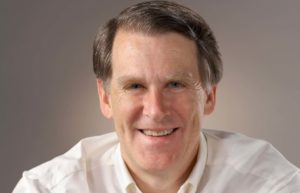 By Mark Pruner
Greenwich Real Estate April Market Report
The Covid virus finally caught up with the Greenwich real estate market, but so far not in a very bad way. The market doesn't need to be intubated; it's more like when you have fever and the doctor tells you to go home and monitor your symptoms. The present prognosis is that things will get better in the coming months, but the health of the market bears close watching.
April 2020 Single Family Home Stats for Greenwich CT
As of 5/2/2020 Inventory Contracts Last Mo. Solds Last Mo Solds+ Contracts YTD Solds YTD+ Contracts Mos Supply Mos w/ Contracts Last Mo. Annlzd
$10M 32 2 0 2 0 2 #DIV/0! 72.0 #DIV/0!
TOTAL 513 96 32 128 135 231 11.4 10.0 16.0
Surprisingly, one of the things that makes the market less robust now is how good sales were in the first quarter of the year. Up until the third week in March, our sales and contracts had been doing much better than in 2019. These sales and contracts meant that houses were going off the market. In a normal year, these listing would have been more than replaced with new inventory in our spring market. However, just as new listings should have been accelerating the virus restrictions hit and people decided to hold off on listing their house and we even had 10% of the owners who had publicly listed their house take their homes off the market.
If you take those 52 listings that have been withdrawn and combine it with over 100 new listings that didn't happen you end up with a 26% lower inventory or 180 fewer listings. At the same time, our year-to-date sales are still up 25% over 2019. That sounds like good news and it is, we are doing better than last year in sales to date. Our market is better than last year's depressed market caused by tax restrictions in the Tax Cut and Job's Act. If, however, you compare our sales this year to our ten year average our sales are down 11.7% for the first four months of the year.
April 2020 vs. April 2019 SFH Stats
The drop in inventory and the increase in sales over 2019 has resulted in huge drops in months of supply. From $2 – 3 million we are down 13.2 months of supply to only 10.5 months of supply from 23.7 months of supply last year. This drop of over a year in months of supply is mainly due to having 40 fewer listings on the market; 108 listings rather than 148 last year, and with a little help from having 6 more sales this year from 25 sales last year to 31 sales this year. The result is that in one of our most popular price ranges, when a buyer starts slicing and dicing the market, by their desired neighborhood, type of house and amenities, we don't have nearly as many choices as we normally do.
From $5 – 10 million we only have 76 listings compared to 111 listings last year at this time. That's the good news for high-end sellers. The bad news is that 2020 has not been a good year for sales in the high-end with only 5 sales over $5 million dollars compared to 8 sales in 2019 and 14 high-end sales in 2018.
Our highest sales so far this year is for $6.5 million, however, we do have 6 contracts pending above $5 million. Of those 6 contracts we have list prices of $21 million, $13.9 million, and $8.6 million. So, what we may be seeing is the law of small numbers which says you don't need to be too worried in the short term if you only need a couple of sales to restore the market.
For the entire month of April, we had 32 sales down slightly from our 35 sales last year, but significantly down from our 10 year average of 47 April sales. The drop in overall sales was essentially across the board, though we did a few less sales in the $3 – 5 million range, once again showing that we are seeing less demand in the upper half of the market. This may be due to our older buyers, who have higher net worths, being more careful, given that the consequences from getting the virus are worse for older age groups.
The market does continue to move along with 20 transactions, sales and contracts last week. This is, nearly the same as the 21 transaction we saw the week before. For me, I had another accepted offer this week to make the third week in a row with an accepted, all of which have been in backcountry Greenwich. As backcountry has come back, I've concentrated more of efforts in backcountry, so these results may be more personal to where I'm focusing my efforts and hence are purely anecdotal. You'll have to wait until next week, when I'll do my neighborhood report to see what the numbers say about which areas are actually up.
What I can say is that for me, and other agents I've talked to, people are now asking for backcountry and mid-country properties with more land. I took out a great couple to see houses in the $1.5 to $2.3 million range over the weekend and they only wanted to look at 2 and 4 acre properties. This interest in larger lots is different from last year, when backcountry sales were up, but most of this was due to the fact that many backcountry properties were selling at bargain prices. At that time, many buyers were still seeing extra land as an extra expense rather than being the desirable attribute that it is for today's buyers.
For the month of April, 44% of our inventory was between $1 and $3 million dollars, but a surprising, 72% of our sales were in that same price range. We also have 62% of our contracts in that price range, so that segment should continue to see good sales in May.
High-end rentals, over $20,000/month, continue to do well with high-end summer rentals with pools doing particularly well. Many of these new tenants are actually using these rentals to see just what living in Greenwich is like before making a decision about buying a house here.
Every day brings changes in how the virus is progressing or recessing. As a result, crystal balls are even cloudier than normal. At the moment, there are several trends that bode well for our market in the second half of the year.
Lastly, thank you to everyone that is out their on the front lines battling this pestilence and particularly to my niece who just graduated medical school early so she could take a position in the ICU at a NYC hospital that only handles COVID-19 cases. Let's all pray for all of these folks who put their lives on the line every day to save others and keep all of us safe.