March 21, 2020
Courtnay's Kitchen in Greenwich: Immune-Friendly, Clean Eating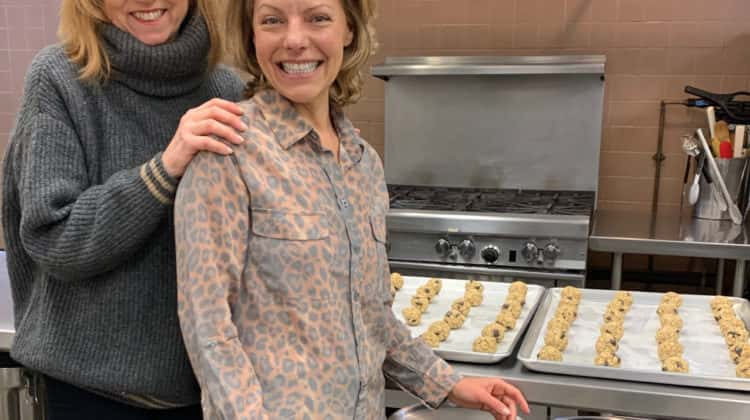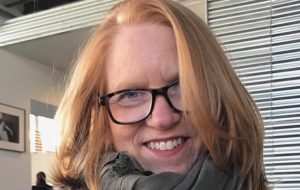 By: Bobbi Eggers
Boost Your Immune System to Stay Healthy in Greenwich
or
Boost Your Immunity: Clean Food at Your Doorstep
or
Courtnay's Kitchen in Greenwich: Immune-Friendly, Clean Eating
We are all trying to figure out how to stay healthy and productive- an important part of our defense against illness. Right now, Courtnay's Kitchen is offering "The Super Immune Boost": 3 days of family-friendly meals that can include immune-supporting ingredients in soups, layered salads in a jar ("a jar for the car"), berries, grains, nuts, seeds, medicinal teas, snacks and dark chocolate, to super-charge your system and ward off sickness, delivered fresh to your doorstep, in an insulated bag. You will have everything you need to also lose weight, have clear skin, sharpen your mind, be strong, and feel like a new person. Good timing. Seize the day.
Courtnay's Kitchens is one of my very favorite local shops. I passionately support buying, eating and spreading the word about locally-owned shops and farms. Courtnay Arpano welcomes everyone who enters her shop with her big authentic smile and her beautiful, glowing face. As I sat with Courtnay, at the long wood table in her storefront, the door was constantly opening with the flow of people who come to "raid" her refrigerator, stocked several times a week with salads, proteins, juices, and meals. Everything is free of gluten, dairy, soy, corn, and shellfish…and most of all, delicious. Courtnay stands up to warmly greet everyone, asking what they need, how their kids are, how they feel. Her southern hospitality pours out of her.
Born to a North Carolina family of cooks, her grandmother's home cooking was handed down and influenced the whole family. Her parents were disciples of the Julia Child era in the 60's. They loved to entertain so Courtnay grew up, like so many of us, with music playing, and friends and family always around – the smell of herbs and aromas, changing with every new recipe.
During her first year at UNC, she listened to her inner passion and left to go to one of the top culinary schools in the U.S., L'Academie deCuisine. In her 20's, she started her first job in a test kitchen at Tasteful Magazine before moving to New York to get her master's degree in Nutrition and Food Studies. Her Southern roots were not to be denied when she began teaching at the Institute of Culinary Education (ICE) and quickly became the In-House Southern Expert. Teaching is still a joy for her, offering special evenings of an intimate class, followed by a magnificent dinner.
Courtnay is an advocate for clean food- real, whole foods, not processed or refined. She does not agree with juice cleanses or fad diets, so she created "Clean Weeks," out of her storefront, a scheduled program she offers as a healthier alternative to a juicing program, food-based, gluten-dairy-soy-free. Delivered to your doorstep or ready for pick up, it is only available a few times a month by pre-registering online. Ok, it's a little pricey, but they sell out quickly. Knowing how busy parents are, she packages 3-5 complete days of meals and snacks, breakfasts, and everything you need to reset your body, get rid of cravings, break bad habits, shed some pounds, boost your energy, and feel and look brighter.
This month, Courtnay has added a special "Super Immune Boost" which begins on May 9-11, specially designed to ward off sickness. It is filled with soups, salads, smoothies, juices, and teas. Supplemental foods and family-sized portions can be added.
Courtnay grows her own greens, lettuces, and microgreens and keeps bees, using only fresh fruit, whole, gluten-free grains, good fats, avocados and organic proteins. Her salads are layered in recyclable jars to preserve the freshness of the food. She prepares everything out of her home-like kitchen on Hamilton Avenue. On some days she and her team will also make an organic trail mix or her yummy cookies. Between Clean Weeks, people pop into Courtnay's Kitchen to pick up meals or juices from her refrigerator- local business for local people, similar to our grandmothers' kinder, gentler, less-processed world.
As they say, you can take the girl out of the south, but you can't take the south out of the girl. Courtnay's face lights up when she talks about another side to her business- her famous Chicken Pies. Based on her grandmother's Moravian recipe they are all organic, free-range chicken- no veggies, and no bottom crust. Courtnay started making them years ago as Christmas gifts to send to friends. After so many rave reviews, she started selling them nationally. They can be shipped, frozen, in a free insulated container. She now has over 100 subscribers to "Pie Monthly," a staple in many people's homes (she made 370 pies last December.) Also available as gluten-free, you can pick up her frozen pies at Courtnay's Kitchens, available as a single serving in a mason jar, or pies that serve 2-3, 4-5 or Family Size, which serves 8-10, available in a glass fluted pie plate.
So reset and stay healthy, be strong, and eat clean, locally sourced food. What better way to love food and love the way you look and feel?
Courtnay's Kitchen
136 Hamilton Avenue, Greenwich