March 15, 2020
Trailblazing Women of Greenwich Point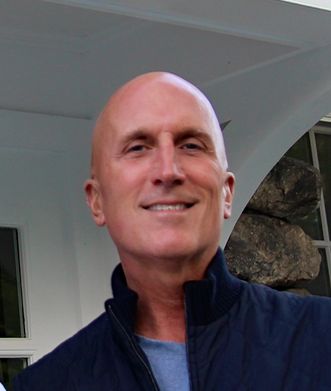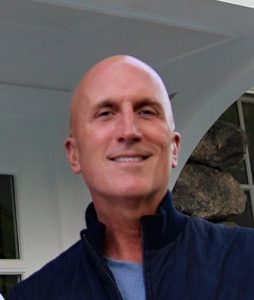 By: Chris Franco 
When our town was founded in 1640, Greenwich Point – then called "Elizabeth's Neck" – was indicated in the original purchase deed as the "particular purchase" of Elizabeth Winthrop Feake. Elizabeth was a famously spirited woman who's life was the subject of Anya Seaton's historical novel The Winthrop Woman. Elizabeth's purchase of Greenwich Point from the Native Americans, made with money she earned from selling spices and herbs and preparing medicines, made her one of the first women in the new world to become a landowner in her own right. Given this early provenance of Greenwich Point, it should not be surprising – yet it still fascinates – that the more we learn the more it becomes clear that Greenwich Point has been the common denominator in the lives of an amazing number of women who have been trailblazers in American history.
The history of Greenwich Point has captivated generations of local history buffs, yet it never ceases to amaze that new facts and insights can still be discovered, even after decades of diligent research. Take the question of who designed the beautiful late-19th century shingle-style buildings that were built by Mr. and Mrs. J. Kennedy Tod on their estate, "Innis Arden". The prevailing theory until a few years ago, posited by the late architectural historian Alan Burnham, was that the Tods' buildings had been designed by Richard Morris Hunt, an eminent figure in the history of American architecture who rose to prominence in the late 19th century. However, that theory was turned on its head when a research team, including Davidde Strackbein, past-chairman of the Greenwich Historical Society, discovered a dusty old set of building plans for the Tods' mansion in a storeroom at Greenwich Town Hall. There is an architect's stamp on the plans that shows that the mansion was designed by the firm of William Appleton Potter, who with his half-brother Edward Tuckerman Potter happened to be the famous architect-uncles of Maria Potter Tod. Among the important buildings attributed to the Potters is the Mark Twain House in Hartford.
Mystery solved – or was it? Just a few years later, when the Greenwich Point Conservancy was completing the restoration of the Innis Arden Cottage, Greenwich Historical Society archivist Anne Young made a fascinating discovery. Anne found a 1904 article that appeared in the Architectural Review, written by pioneering female architect Katharine C. Budd. The article described in detail a charming "bungalow," called Innis Arden Cottage, which she had designed for the Tods' estate at Sound Beach, Connecticut. It turns out that "KC" Budd, who studied architecture in New York and Paris and was a colleague of Julia Morgan, famed architect of the Hearst Castle in San Simeon, California, was among the first women admitted to the American Institute of Architects. Budd had been a protégé of Wm. Appleton Potter when the main estate buildings for Innis Arden were being designed in the late 1880s, and in 1903, when the Tods were ready to add a guest cottage at the entrance to their estate, they hired Budd for the commission.
As it happens, not only did a female architect design the Innis Arden Cottage, but also the Cottage was originally built for four women who were near and dear to Mr. and Mrs. Tod. In 1896, Maria Tod's brother, 32-year old Howard Cranston Potter, who lived in Tacoma, Washington with his wife, Alice, and three young daughters, died tragically in a fall from the high cliffs at Cliff House in San Francisco. Potter's death was mysterious and notorious, and was covered on the front pages of the nation's newspapers. A few years after the tragedy the Tods built Innis Arden Cottage for Alice Potter and her daughters. In 1903, the family moved from Washington State to Connecticut, and the girls enrolled at Rosemary Hall in Greenwich.
The Potter girls thrived in Greenwich, and the middle daughter, Bertha Marie Potter, particularly loved the seaside estate in Old Greenwich. After finishing her education Bertha eventually moved back to Washington State and married William Boeing, who became the founder of Boeing Aircraft, United Technologies and United Airlines. Bertha herself was a force of nature and was very involved in the family's pioneering aviation business. She was a friend and mentor to Amelia Earhart, and was also responsible for the first women to become flight attendants, considered a prestigious career that had previously been open only to men. Bertha had very high standards for her female flight attendants, who first worked at family-owned United Airlines, including requiring that the women be trained nurses. Bertha later christened several of the most famous aircraft developed by Boeing Aircraft and used in WWII by the U.S. Military. Bertha and Bill Boeing later became major real estate developers in Seattle, and they named a large upscale development on the Puget Sound "Innis Arden", reflecting Bertha's love for the special place she had lived as a child.
In 1906, Alice Potter moved back to Washington State, and the Innis Arden Cottage began its next chapter, again centered on women, and in particular one woman who was a pioneer in her field. Anna C. Maxwell was the founding director of the New York Presbyterian Hospital (now Columbia University) School of Nursing. Often referred to as the "American Florence Nightingale", Anna Maxwell had organized military nurses during the Spanish American War and was instrumental in establishing the Army Nurse Corps, gaining for nurse's military "officer" rank in World War I. Working with the Presbyterian Hospital's chief surgeon, Anna Maxwell organized WWI's first base hospital in Europe, and was honored with the French Medal of Honor for her work combating disease in war-torn Europe. Maxwell was one of the first women buried with full military honors in Arlington National Cemetery.
John S. Kennedy, president of the hospital's board and uncle and business partner of J. Kennedy Tod, had recruited Anna Maxwell to the nursing school. Because of that connection, beginning in 1903, Mr. and Mrs. Tod began inviting Anna Maxwell and her nurses out to their estate to escape the summer heat of New York City. The Tods so enjoyed having the nurses at Innis Arden that they extended their hospitality to Ms. Maxwell and her nurses for many years, from 1903 until 1905 at their main house, Innis Arden House, and from 1906 until 1913 at the Innis Arden Cottage. After 1913 the nurses stayed at a cluster of buildings known as "the Camp" located on the west side of Greenwich Point overlooking Manhattan, that was reserved exclusively for the nurses.
The Tods were far ahead of their time in recognizing and advancing the careers of talented women, and their connections to trailblazing women were not limited to the Innis Arden Cottage. At the time they were developing Innis Arden it would have been typical to hire one of the top male landscape architects of the era, such as Charles A. Platt, Frederick Law Olmstead or Calvert Vaux, to lay out the landscaping and gardens for such a significant estate. Instead the Tods hired Marian Cruger Coffin, who at the time was a young woman in her 30s in the early years of her career. Coffin designed the walled "'seaside garden" that is located above the Chimes Building and that is now maintained by the Knollwood Garden Club. Today Coffin is lauded as a "groundbreaker" and considered among the first great female landscape architects in America – in 2014 she was featured in the New York Botanical Garden exhibition, "Groundbreakers: Great American Gardens and the Women Who Designed Them". Coffin's work is considered brilliant, and among her most famous commissions were the gardens at Winterthur, the Henry du Pont estate in Wilmington, Delaware. Coffin served for 34 years as the University of Delaware's chief landscape architect.
It is striking to reflect on the extraordinary connections to Greenwich Point that were shared by dynamic women who were pioneers in their fields. And it's also worth noting that in recent times many accomplished women have made their mark on Greenwich Point. For example, when the town purchased Greenwich Point in the 1940s, Old Greenwich resident and conservationist Helen Binney Kitchel spearheaded the first citizens' stewardship organization, which was called the Greenwich Point Committee. In 1959 the "Anniversary Holly Grove" at Greenwich Point was dedicated to Helen and her husband, Alan, on their 50th wedding anniversary. More recently, when the Innis Arden Cottage was being restored and repurposed as an environmental education center, State Representative Livvy Floren was a critical supporter of that effort, and the center at the Cottage is now known as the "Floren Family Environmental Center at Innis Arden Cottage", in honor of Livvy and her family. Similarly, when the Greenwich Point Conservancy completed the restoration and repurposing of the Old Barn, it was dedicated as the "Sue H. Baker Pavilion at the Old Barn", in recognition of Susie's prominent role in Greenwich as an environmentalist, conservationist, preservationist and teacher (also many of us think of Susie as the "Mayor of Greenwich Point"!)
Elizabeth Winthrop Feake, Anya Seaton, KC Budd, Bertha Potter Boeing, Anna Maxwell, Marion Cruger Coffin, Helen Binney Kitchel, Livvy Floren, Susie Baker, Davidde Strackbein, Anne Young – these are just some of the many dynamic women who have been instrumental in creating, understanding, shaping, preserving and protecting Greenwich Point. It is fitting that we recognize and celebrate the work of all of these trailblazing women – past and present – during Women's History Month.