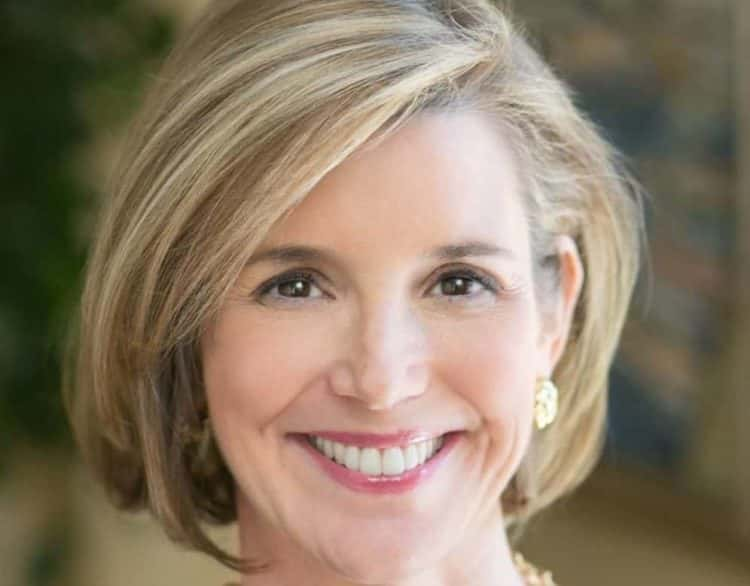 Sallie Krawcheck, CEO and co-founder of Ellevest, will deliver the graduation address at Greenwich Academy's 193rd commencement on Thursday, May 21.
Ms. Krawcheck has made it her mission to help women reach their financial and professional goals, thus enabling them to live better lives and unleashing a positive ripple effect benefitting their families, communities, and the economy. At Ellevest she is leading a digital-first, mission-driven investment platform for women. Ms. Krawcheck is also chair of Ellevate Network, a 135K-strong global professional women's network; and she is the best-selling author of Own It: The Power of Women at Work.
Prior to launching Ellevest, Ms. Krawcheck established herself as a leader on Wall Street;  she was the CEO of Merrill Lynch, Smith Barney, US Trust, the Citi Private Bank, and Sanford C. Bernstein. She was also Chief Financial Officer for Citigroup.
Ms. Krawcheck earned a BA summa cum laude from the University of North Carolina at Chapel Hill and was a recipient of the prestigious Morehead Scholarship. She also went on to receive an MBA with honors from Columbia Business School.
"Sallie Krawcheck is a changemaker and a fierce advocate for women," said Greenwich Academy Head of School Molly King, "Her intelligence, leadership, and pioneering spirit make her an ideal graduation speaker for the Class of 2020, as they are no doubt the changemakers of the future."