November 21, 2019
Hill House Giving Tree Program Gives Back to Seniors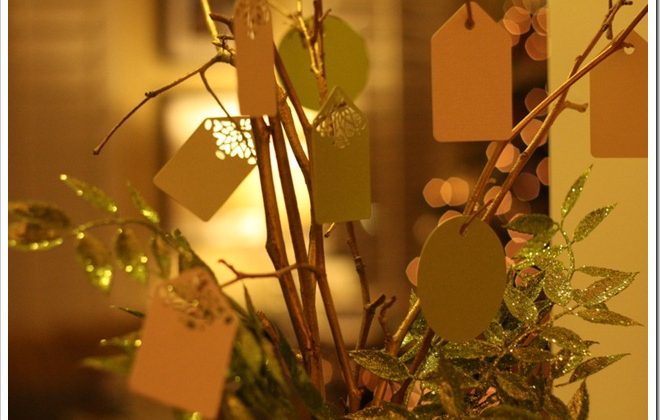 By Michelle Moskowitz
In the spirit of giving back to those in need this holiday season, the residents of Hill House, a 61-apartment congregate home for well-elderly seniors of low-to-moderate income in Riverside, has concentrated their holiday efforts to help other seniors in need, like themselves.
"Last year, some of our residents commented that they would like to donate via the giving trees around town, but found that most of the recipients were parents or children, but few actually sought gifts for individuals in our resident's age range who might be isolated or unable to afford some common necessities," said Lisa Crowley, social service programmer and resident services coordinator for Hill House.
Starting this week, Hill House in collaboration with the Greenwich Department of Human Services will be placing 'giving trees' throughout Greenwich with each tree bearing the names of seniors in the community along with their respective 'wish lists.' There are approximately 85 senior members that will be recipients of the wish list thus far.
Such wish list items include nothing extraordinary, but consist of basic necessities such as pots, pans, slippers, coats – items to make their lives a bit warmer and more comfortable during the cold winter months.
Eileen Morris, a resident at Hill House was thrilled to share her enthusiasm for the project with the Sentinel, "Seniors get neglected and it's so important to serve them this time of year.  It's really nice to have someone that cares do a little extra for them," said Morris. 
On Friday, Nov. 22, the giving trees will be hosted at the following locations: First Bank of Greenwich, located at 444 East Putnam Avenue; the dental office of Dr. Richard Baranello located at 533 East Putnam Avenue, Cos Cob; Images of Old Greenwich located at 202 Sound Beach Avenue, Old Greenwich.  In addition, The Hyatt Regency Greenwich, The Water Clubs and the J House will each be hosting a tree for their staffers or club members to fulfill donations.   
"This remarkable alliance of town departments, businesses and concerned citizens is a perfect example of why Greenwich has been designated as an "Age-Friendly Community," said Crowley. "The residents of Hill House are delighted to have this opportunity to be active citizens of the community, advocating for our seniors."
Hill House will also have a giving tree set up in their lobby that residents will adorn with new socks, gloves, scarves and hats that they purchased themselves for distribution to the senior participants – a little something extra to make their holidays that much more special, and cozy.
Pet Pantry Warehouse has also agreed to provide food for cats, dogs and other pets owned by the senior recipients on the wish lists. As of now, there are 13 recipients who have pets.
In addition, the Hudson Valley Writers Group recently ran a raffle with all proceeds benefiting Hill House for the purchase of wrapping paper, ribbon and any other necessary items to support the Giving Tree for Seniors Project.
Members of the community who wish to donate can purchase as many of the requested items as they want and drop them off at the location hosting their tree where Hill House residents will wrap them in festive adornment and make them extra special for the holidays.
Gifts will be delivered to their destinations by members of the Greenwich Police and Fire Departments as well as the Greenwich Emergency Services via the Hill House bus alongside residents on December 16 which they are most looking forward. That of giving the gift of a broad smile when the senior recipients receive their beautifully wrapped presents; given with goodness from neighbors and friends in the community.
For more information, please visit thehillhouse.org
Tags:
Giving Tree
,
greenwich
,
Hill House
,
seniors