November 20, 2019
Finding 'Hope for the Holidays'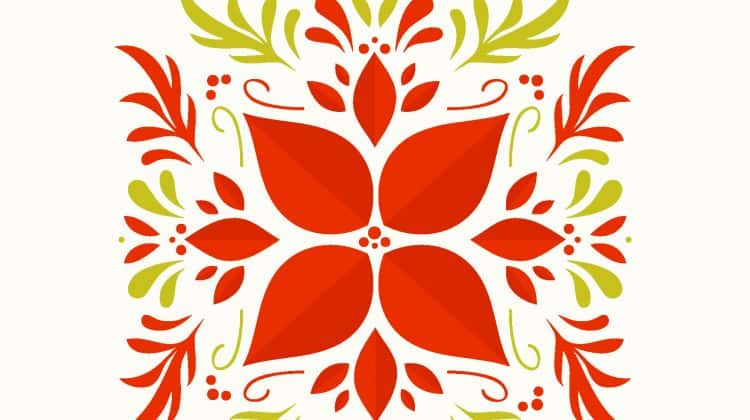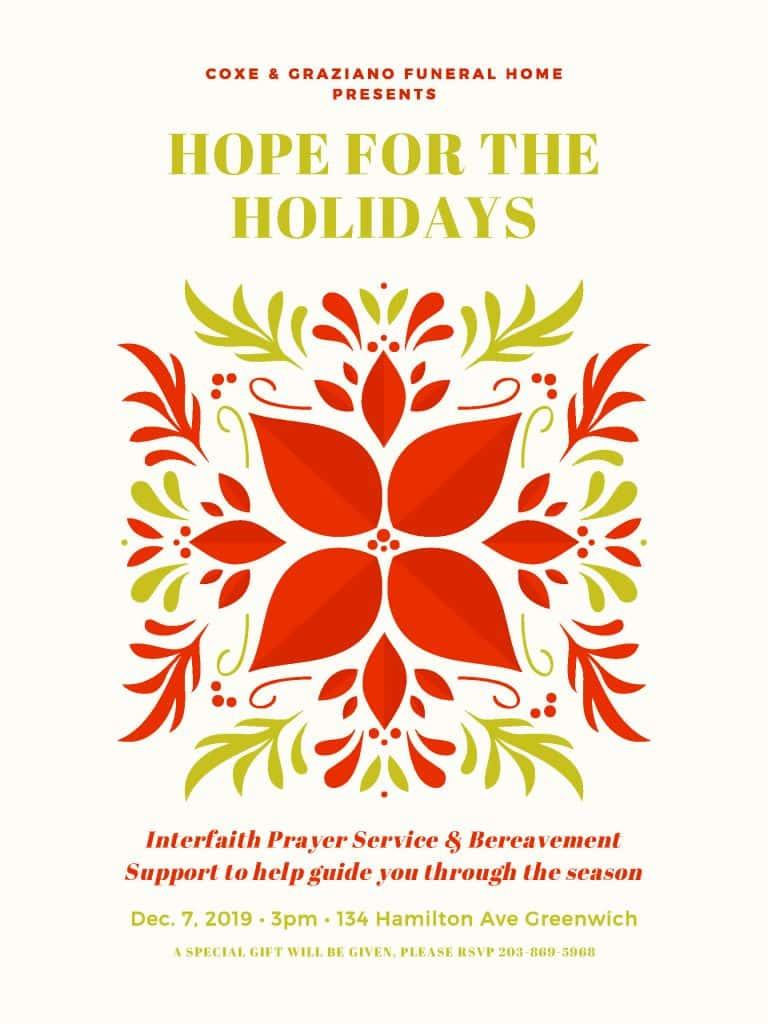 By Michelle Moskowitz
While the season for merriment and holiday festivities are quickly approaching, this time of year can be difficult for those mourning the loss of a loved one, particularly when family gatherings serve as the cornerstone of their celebrations.
The Sentinel weighed in on how best to cope with loss over the holiday season with Jennifer Graziano Mangano, funeral director for Coxe & Graziano — serving Greenwich, Mamaroneck and surrounding families for well over 100 years — bestowing the principles of service, dignity and compassion. 
In the spirit of providing comfort to those suffering during this time of year, Coxe & Graziano are hosting a special upcoming event called, "Hope for the Holidays."
The afternoon event will be held at 134 Hamilton Avenue on Saturday, December 7 at 3 pm and is open to the community, regardless of where guests held their funerals for loved ones.
"This event is designed to offer hope and healing to those who have faced the loss of a loved one," said Mangano.  "It is difficult for many to navigate through a season of joy when their hearts are heavy."
The event will consist of an interfaith prayer service, followed by a discussion with Coxe's in-house bereavement counselor, Terri Agliardo.  Directly after the service, coffee, hot chocolate, cider, and cookies will be served outside under heated tents.  A special gift will also be given for those who attend.
"This event provides a forum to come together and bond with others in similar circumstances," said Mangano.   "It is also part of our family's ongoing effort to help the community in life's most difficult moments as our commitment continues long after the funeral."  Coxe & Graziano offers continuing bereavement support at their funeral homes at no cost.
While many people tend to isolate themselves while grieving, Mangano said that connecting with others is a key step in the healing process.
"The best way to cope with loss is to acknowledge it. Commit to dealing with the pain, recognize the discomfort, and find ways to heal. Reach out to friends and neighbors or take part in events (such as ours) where hope can be found," said Mangano.
When asked how Mangano approaches the holiday season, particularly as she is continually offering solace to others, "For me, as a lifelong funeral director, I find sadness in the season. But I look for signs of hope," said Mangano.
"Those we love and lost only leave us physically. The bonds of love remain. I try to relish in memories of those no longer with me throughout the season."
There is no cost to attend the Hope for the Holidays event. To register, please call 203-869-5968 or email info@coxeandgraziano.com. Visit coxeandgraziano.com for more information.
Tags:
Coxe & Graziano
,
greenwich
,
grief
,
grieving
,
holidays