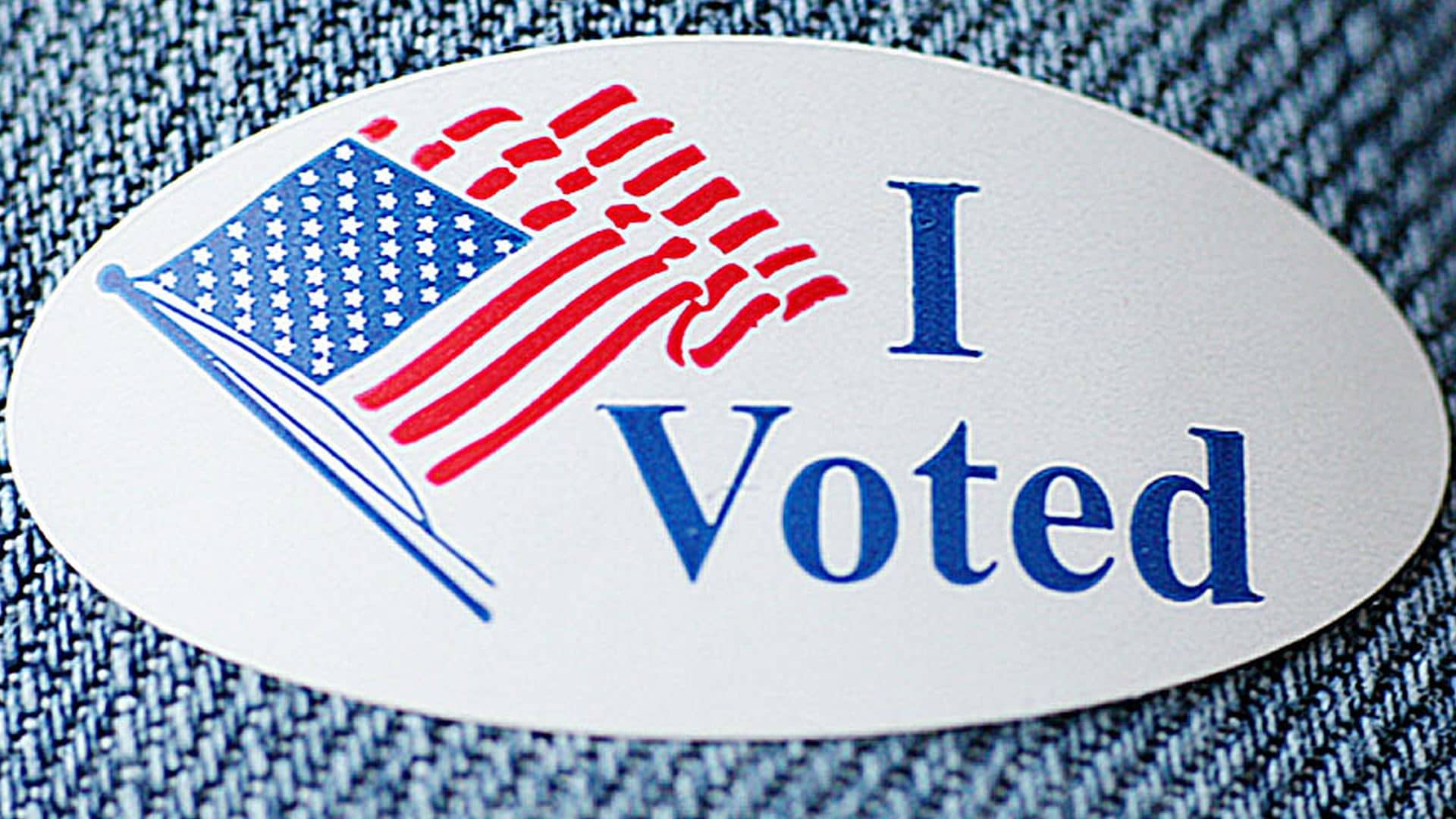 Here is a chart of the final unofficial results from yesterday's election. Included are counts for all elective positions. Of the 258 elected positions listed, 249 are unpaid volunteer positions. 17,145 residents voted yesterday which represents a 45.70% turnout. 15,980 voted in person; 1,165 were by absentee ballot.
Fred Camillo will serve as First Selectman, Lauren Rabin will serve as Second Selectman, Jill Oberlander received 9 votes more than Sandy Litvak and will fill the remaining spot as Third Selectman.
Carmen Budkins returns as the Town Clerk but Howard Richman will be replaced by Heather Smeriglio as the town's Tax Collector.
Leadership of the Board of Estimate and Taxation will return to Republicans Michael Mason, Debra Hess, Andy Duus, Bill Drake, Karen Fassuliotis, and Leslie Tarkington.
A special congratulations to two of our regular columnists at the Greenwich Sentinel who ran for positions. Mark Pruner was the top vote getter for the Board of Assessment Appeals and Icy Frantz received the most votes of any candidate for the RTM in town.
First Selectman

  Fred Camillo

10,045

57.36%

  Jill Oberlander

7,466

42.64%

Selectman     

  Lauren Rabin

9,633

56.37%

  Sandy Litvack

7,457

43.63%

Town Clerk     

  Carmella C. Budkins

9,606

56.79%

  Mary "Molly" Saleeby

7,310

43.21%

Tax Collector     

  Heather Smeriglio

9,125

54.12%

  Howard Richman

7,737

45.88%

Board of Estimate & Taxation

  Leslie L. Tarkington

9,137

9.59%

  Karen Fassuliotis

9,029

9.48%

  Debra Hess

8,994

9.44%

  Bill Drake

8,955

9.40%

  Michael S. Mason

8,883

9.32%

  Andy Duus

8,514

8.94%

 Total Votes for Republican Leadership of the BET

53,512

56.17%

  Leslie Moriarty

7,348

7.71%

  Elizabeth Krumeich

7,296

7.66%

  Laura Erickson

7,206

7.56%

  David Weisbrod

6,664

7.00%

  Jeffrey Ramer

6,667

7.00%

  Miriam Kreuzer

6,575

6.90%

 Total Votes for Democrat Leadership of the BET

41,756

43.83%

Board of Education (Four elected. Not more than Two from One Party)

  Karen Kowalski

10,635

24.32%

  Joe Kelly

10,196

23.32%

  Christina Downey

8,243

18.85%

  Karen Hirsh

7,805

17.85%

  Dr. Gaetane Francis

6,844

15.65%

Board of Assessment Appeals     

  Mark Pruner

10,197

27.03%

  Jeff Reardon

10,046

26.63%

  Jack M. Kriskey

9,979

26.46%

  Joseph S. Huley

7,498

19.88%

Constables     

  Donna Maloney

9,755

19.38%

  John J. Thompson

8,632

17.15%

  Bob Dustin

8,577

17.04%

  Martin C. Blanco

8,526

16.93%

  Dawn Fortunato

7,442

14.78%

  Donnie Romeo

7,394

14.69%

  Ed Heflin

21

0.04%

Representative Town Meeting District 1: Top 19 Were Elected

  Elizabeth Mills "Sanders"*

499

6.51%

  Andrea Edwards Anthony*

431

5.62%

  Helma H. Varga*

396

5.16%

  Alanna M. Hynes*

388

5.06%

  Lihong Zhang*

384

5.01%

  Alison Ghiorse*

380

4.96%

  Katharine Ashworth*

373

4.86%

  Judith G. Goss*

359

4.68%

  Daniel Quigley*

351

4.58%

  Marla M. Weston*

346

4.51%

  William B. Lewis, Jr.*

344

4.49%

  Ryan C. Oca*

344

4.49%

  Edward D. Dadakis*

343

4.47%

  Laura A. Feda*

341

4.45%

  Joshua Hamilton Brown*

326

4.25%

  Carl G. R. Carlson, Jr.*

322

4.20%

  Robert Robins*

319

4.16%

  Dean C. Goss*

300

3.91%

  Frederick Lee, Jr.*

297

3.87%

  Jaysen Lee Medhurst

279

3.64%

  Dean L. Goss

276

3.60%

  Maxwell P. Wiesen

270

3.52%

Representative Town Meeting District 2: Top 14 Were Elected

  Jill T. Kelly*

479

6.07%

  Nancy B. Burke*

464

5.88%

  Eileen J. Toretta*

427

5.41%

  Wilma Nacinovich*

420

5.32%

  Averardo "Aldo" Pascarella*

400

5.07%

  Michael E. Basham*

399

5.06%

  Laura P. Gladstone*

397

5.03%

  Erika Walsh*

393

4.98%

  Mary Ellen D. Markowitz*

389

4.93%

  Duncan G. Burke*

383

4.86%

  Jessica B. DelGuercio*

376

4.77%

  Donald R. Conway*

370

4.69%

  Michele F. Klosson*

348

4.41%

  Katherine N. LoBalbo*

345

4.37%

  Kristine S. Lowe

324

4.11%

  Brad I. Markowitz

322

4.08%

  Frank J. Baratta

294

3.73%

  Lorelei O'Hagan

283

3.59%

  Cecilia H. Morgan

280

3.55%

  Pragati Soni

279

3.54%

  Douglas J. Wells

276

3.50%

  Kenneth S. Greenberg

240

3.04%

Representative Town Meeting District 3: Top 10 Were Elected

  Ed J. Lopez*

274

11.53%

  Thomas Philip Conelias*

268

11.28%

  Sylvester J. Pecora, Sr.*

267

11.24%

  Allison M. Walsh*

260

10.94%

  Louise T. Bavis*

236

9.93%

  Rosalind Nicastro*

232

9.76%

  Martin Cristian Blanco*

220

9.26%

  Steven Paul Rubin*

219

9.22%

  Elias Judd Cohen*

205

8.63%

  Adam A. Rothman*

195

8.21%

Representative Town Meeting District 4: Top Seventeen Were Elected

  Elizabeth J. "Liz" Eckert*

449

7.99%

  Maria Madeleine Popp*

389

6.92%

  John J. Thompson*

366

6.51%

  Lucy H. von Brachel*

366

6.51%

  Diego Sanchez*

365

6.50%

  Alex J. Popp, Jr.*

356

6.34%

  Donald R. Vitti*

356

6.34%

  Andrea J. Casson*

324

5.77%

  Robert J. McKnight, Jr.*

321

5.71%

  Bonnie Zeh*

312

5.55%

  Ronald Francis Carosella*

305

5.43%

  Samarpana Tamm*

298

5.30%

  Javier Alejandro Aleman*

292

5.20%

  Josiane M. Schaffner-Parnell*

286

5.09%

  Romulo E. Samaniego*

282

5.02%

  J. Robert Tuthill*

278

4.95%

  Ryan T. Smith*

274

4.88%

Representative Town Meeting District 5: Top 18 Were Elected

  Allison C. "Icy" Frantz*

1,003

7.03%

  Edward T. Broadhurst, III*

794

5.56%

  Nancy E. Cooper*

779

5.46%

  Danyal Ozizmir*

779

5.46%

  Catherine L. Whitaker*

743

5.20%

  Allison W. Rogers*

730

5.11%

  Paul A. Olmsted*

703

4.92%

  Patricia H. "Patty" Roberts*

697

4.88%

  Peter G. Van Duyne*

677

4.74%

  Ashley M. B. Smith*

666

4.66%

  Joseph H. Benoit, Jr.*

643

4.50%

  Christopher J.A. "Skip" Parker, Jr.*

634

4.44%

  Stephen F. Dolan*

616

4.31%

  Bruce P. Pflug*

612

4.29%

  Jennifer L. Baird*

581

4.07%

  Joan Button Thakor*

563

3.94%

  Hale Hunter McSharry*

548

3.84%

  Lucy B. Krasnor*

536

3.75%

  Stephanie L. D'Alton Barrett

512

3.59%

  Paul R. Herman

509

3.57%

  Kathryn Louise Walker

478

3.35%

  Anna M. Monteiro

474

3.32%

Representative Town Meeting District 6: Top 20 Were Elected  

  Stephen R. Meskers*

720

6.47%

  Carol C. Ducret*

670

6.02%

  Barbara E. O'Neill*

647

5.81%

  Victoria Martin Young*

638

5.73%

  Candace V. Garthwaite*

608

5.46%

  Thomas J. Byrne*

578

5.19%

  Victoria B. Quake*

573

5.15%

  Leander Krueger*

536

4.82%

  Jo Ann Dagy O'Hara*

533

4.79%

  Alexis Voulgaris*

533

4.79%

  Coline Jenkins*

530

4.76%

  Monica Prihoda*

525

4.72%

  Janet L. Stone McGuigan*

516

4.64%

  Brian J. Maher*

508

4.56%

  Arline Lomazzo*

482

4.33%

  Robert A. Cenci*

461

4.14%

  Gunnar E. Klintberg*

440

3.95%

  Marilyn Ross Cahn*

433

3.89%

  David P. Snyder*

423

3.80%

  Gary Segal*

397

3.57%

  David H. Rudolph

308

2.77%

  Emily V. Hunt

70

0.63%

Representative Town Meeting District 7: Top 20 Were Elected

  Alice B. Duff*

624

6.59%

  Thomas Cahill*

524

5.54%

  Jill S. Cobbs*

518

5.47%

  Kimberly Morgan Blank*

517

5.46%

  Mary G. "Nanette" Burrows*

512

5.41%

  Elizabeth "Wynn" McDaniel*

506

5.35%

  Kimberly Song Fiorello*

499

5.27%

  Elizabeth J. "Betsy" Galindo*

468

4.95%

  Lucia D. Jansen*

467

4.94%

  Debbie L. Appelbaum*

466

4.92%

  Hilary Adams Gunn*

463

4.89%

  William W. Galvin, III*

456

4.82%

  Ellen M. Brennan-Galvin*

444

4.69%

  Henry A. Orphys*

373

3.94%

  Doreen M. Pearson*

372

3.93%

  Luke T. Szymczak*

369

3.90%

  Elizabeth Anne Perry*

357

3.77%

  Scott E. Kalb*

327

3.46%

  Mike Warner*

319

3.37%

  James Edwin Cecil*

295

3.12%

  Denis Matthew Cronin

295

3.12%

  Kamran Ahmad Kashef

291

3.08%

Representative Town Meeting District 8: Top 26 Were Elected

  Randy Caravella*

925

5.31%

  Jill Marie Capalbo*

870

4.99%

  Mary M. "Molly" Saleeby*

870

4.99%

  Peter E. Berg*

818

4.69%

  Richard J. Margenot*

810

4.65%

  Linda A. Moshier*

756

4.34%

  M. Irene Dietrich*

688

3.95%

  Janet L. McMahon*

689

3.95%

  Laura I. Kostin*

687

3.94%

  Lisa Becker Edmundson*

680

3.90%

  Cheryl A. Moss*

673

3.86%

  Jennifer L. Freitag*

662

3.80%

  Hector E. Arzeno*

637

3.65%

  Dana Gordon*

622

3.57%

  Alison F. Soler*

607

3.48%

  Carol S. Marino-Zelenz*

594

3.41%

  Adele Caroll*

591

3.39%

  Christine L. Edwards*

590

3.38%

  Francis J. "Kip"Burgweger, Jr.*

573

3.29%

  Caryn S. Rosenbaum*

558

3.20%

  Philip A. Dodson*

543

3.11%

  Carlton Milo "Carl" Higbie, IV*

525

3.01%

  John R. Eddy*

496

2.85%

  Robert Byford Moss*

488

2.80%

  Andrew Oliver, II*

485

2.78%

  Neil A. Caton*

464

2.66%

  Jonathan M. Perloe

301

1.73%

  Jonathan Olsson

232

1.33%

Representative Town Meeting District 9: Top 21 Were Elected

  Barbara T. Darula*

541

6.38%

  Patricia "Patti" Strazza "DeFelice"*

491

5.79%

  Lauren B. O'Keefe*

490

5.77%

  Carol A. Zarrilli*

457

5.39%

  Betsey S. Frumin*

436

5.14%

  Michael P. Brescia*

417

4.91%

  Donna F. Gaudioso-Zeale*

413

4.87%

  Melissa Evans*

407

4.80%

  Phyllis R. Alexander*

402

4.74%

  Joanne I. Steinhart*

371

4.37%

  Ferdinando G. Schiro*

369

4.35%

  Anne Noel Jones*

365

4.30%

  Brian Richard Raney*

358

4.22%

  Seth Bacon*

357

4.21%

  Abbe F. Large*

350

4.12%

  Brian J. Malin*

344

4.05%

  Lillian "Sharon" Shisler*

338

3.98%

  Claudia A. Carthaus*

333

3.92%

  Jane C. Weisbecker*

330

3.89%

  Deborah R. Krautheim*

320

3.77%

  Jonathan R. Shankman*

318

3.75%

  Mark Robert Kordick

279

3.29%

Representative Town Meeting District 10: Top 20 Were Elected

  Natalie J. Adee*

602

6.61%

  Jane S. Sprung*

572

6.28%

  Katherine V. Hynes*

547

6.01%

  Sheryl B. Sorbaro*

541

5.94%

  Allyson Tucker Cowin*

528

5.80%

  Peter Jude Collins*

516

5.66%

  W. Brooks Harris*

515

5.65%

  Diana Dale Singer*

464

5.09%

  Granit Balidemaj*

445

4.89%

  Louisa H. Stone*

415

4.56%

  Sophie Marr Veronis*

379

4.16%

  Rachel Khanna*

374

4.11%

  Lawrence S. Malkin*

365

4.01%

  Joanna Swomley*

364

4.00%

  Svetlana Wasserman*

364

4.00%

  Mareta C. Hamre*

353

3.88%

  Nancy H. Marshall*

314

3.45%

  John Mastracchio*

313

3.44%

  Sara A. Kessler*

312

3.43%

  Gerald L. Anderson*

287

3.15%

  Alan A. Small

281

3.08%

  David W. Blob

258

2.83%

Representative Town Meeting District 11: Top 23 Were Elected

  Susan D. Fahey*

679

6.34%

  Elisabeth G. "Lisa" Stuart*

658

6.14%

  Karen B. Giannuzzi*

540

5.04%

  Victoria C. Bostock*

529

4.94%

  Kimberly Dawn Johnson Salib*

506

4.72%

  Margaret G. Heppelmann*

504

4.70%

  Dana George Neuman*

503

4.70%

  Tracy H. Freedman*

498

4.65%

  Adam M. Brodsky*

496

4.63%

  Susan C. Khanna*

494

4.61%

  Richard J. Neuman*

492

4.59%

  Michael L. Spilo*

475

4.43%

  Cathryn Fineman Steel*

475

4.43%

  Ronald G. Strackbein*

458

4.28%

  Thomas Meade West*

446

4.16%

  Gregory J. Zorthian*

440

4.11%

  Stuart E. Reider*

427

3.99%

  Brad Radulovacki*

409

3.82%

  Ralph E. Penny*

403

3.76%

  Thomas M. Devaney*

400

3.73%

  Gregg O'Neill Pauletti*

370

3.45%

  David E. Oliver*

337

3.15%

  Adam L. Leader*

83

0.77%

  Victor F. "Frank" Pottow

51

0.48%

  Nerlyn G. Pierson

40

0.37%

  Melissa B. Gibbons

0

0.00%

Representative Town Meeting District 12: Top 22 Were Elected

  Barbara G. Hindman*

749

7.09%

  Ellen Murdock*

630

5.96%

  Mary Connolly Flynn*

585

5.54%

  Robert T. May*

578

5.47%

  Craig W. Amundson*

546

5.17%

  Mary A. Keller*

538

5.09%

  Jane S. Sulich*

520

4.92%

  Ryan Michael Fazio*

508

4.81%

  Paula Legere Mickley*

506

4.79%

  Francia Alvarez*

502

4.75%

  Jeffrey Warren Crumbine*

491

4.65%

  Andrew S. Winston*

463

4.38%

  Thomas Agresta*

450

4.26%

  Miriam Mennin*

450

4.26%

  Jocelyn Y. Riddle*

441

4.17%

  Glen A. Canner*

433

4.10%

  Donald T. Whyko*

432

4.09%

  Hajime Jonathan Agresta*

431

4.08%

  Joseph S. Smith, Jr.*

431

4.08%

  Aaron J. Leonard*

375

3.55%

  David L. de Milhau*

364

3.45%

  Frederick R. "Fred" Lorthioir*

99

0.94%

  Frank J. Alfano

41

0.39%

  Joonun Choi

2

0.02%