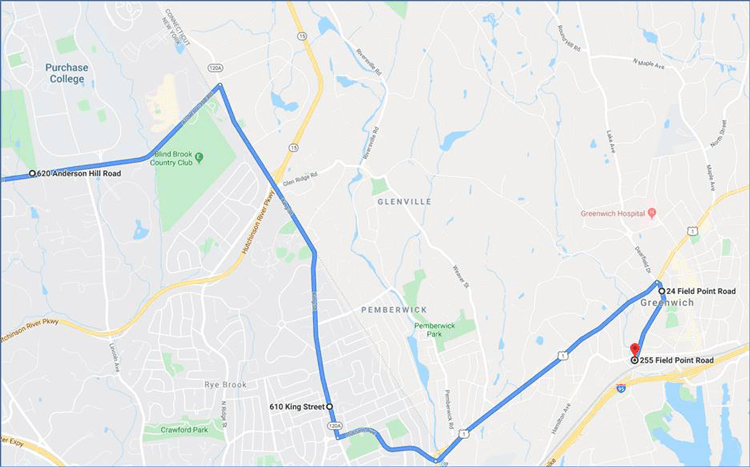 Eversource is coordinating the delivery of two large pieces of electrical equipment to the company's new substation on Railroad Avenue in Greenwich. The delivery will take place Wednesday, November 6 through Friday, November 8, between 9 a.m. and 4 p.m., weather permitting, in accordance with the Department of Transportation permit for this work.
The delivery is part of a transmission system upgrade designed to boost system reliability and improve the flow of power to the town.
The new equipment will step down voltage from the regional electric grid to the local system serving residential and commercial customers. Each piece of equipment is more than 14 feet tall and nearly 148,000 pounds, requiring a special truck for delivery which is about 140 feet long.
With a police escort, thee convoy will travel at about 10 mph from New York into Greenwich (see map for route details). Local traffic will be detoured around a short section of Field Point Road, between Railroad Avenue and Prospect Street, while these units are delivered.