November 4, 2019
Obituary: Guido Ciampi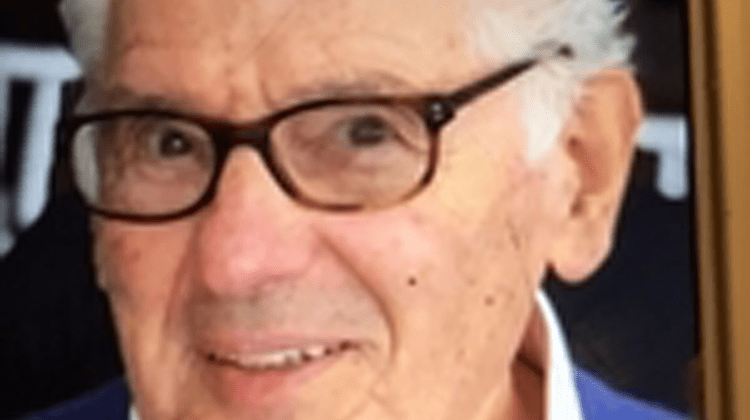 Guido Victor Ciampi, age 93 of Greenwich, CT passed away at his home peacefully on the morning of Nov. 2, 2019. A kind and gentle soul to all who knew him. He truly lived a full and blessed life. At the age of 12, as a delivery boy in Bronx, NY, Victor began his career in the meat business. He went on to operate three gourmet food stores in Westchester County. For over 53 years, he owned and operated "The Larchmont Meateria" located in Larchmont NY, the pride and joy of his life. He was known as the 'Meat-Man to the Stars' with notable celebrities as his customers.
Victor's kindness to children was unparalleled and he made sure no child left his store without a gift of a homemade cookie. The food business, family, laughter, a positive attitude, and a double scoop of chocolate ice cream was his life.
For 71 years Guido Victor Ciampi was married to Marie DiStefano Ciampi. His children, Debra Ciampi Kolman of Greenwich, CT, Steven Ciampi of Princes Risborough, England, and Joan Ciampi of Lexington Kentucky, as well as his grandchildren, Thomas Ciampi, Sofia Ciampi, and William Kolman will always love and remember him for his simple kindness, honesty, and extraordinary compassion for others. He was our angel.
The viewing services will be held on Tuesday, November 5, from 2-5 p.m. at Leo Gallagher Funeral Home, 31 Arch St., Greenwich, CT. A funeral mass will be held Wednesday, November 6, at St. Mary Church, 178 Greenwich Avenue, Greenwich, CT at 10 a.m. In lieu of flowers, donations can be made to City Harvest, at cityharvest.org
Tags:
greenwich
,
Guido Ciampi