September 5, 2019
Weekend Roadwork Planned on I-95 Northbound in Westchester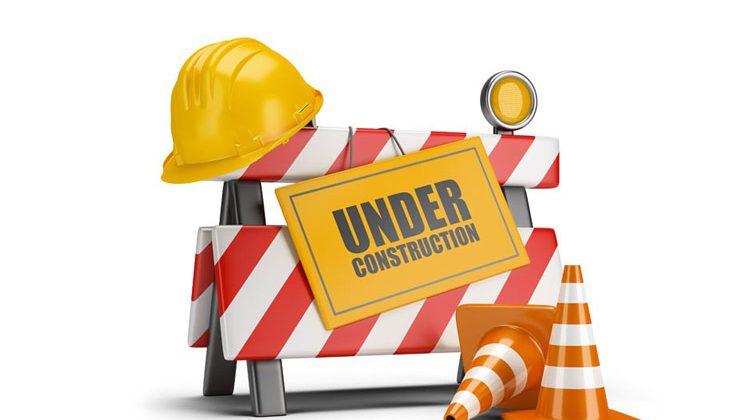 The New York State Thruway Authority announced on Thursday that roadwork on the New England Thruway (I-95) will include lane closures on I-95 northbound and I-287 eastbound this weekend for construction associated with the $135 million infrastructure project known as the "Last Mile."
The project focuses on the one-mile stretch from exit 22 (Port Chester- Rye- Midland Avenue) to the Connecticut state line.
Beginning Friday, Sept. 6 at 10 p.m., one lane will be closed on I-95 northbound from just past exit 21 (White Plains – Port Chester – Cross Westchester Expressway (I-287) – US Route 1 North – Governor Mario M. Cuomo Bridge) at mile marker 14 to the Connecticut state line until Monday, Sept. 9 at 6 a.m. One lane will also be closed on I-287 eastbound from exit 12 (New York – I-95 South) to the merge with I-95 northbound. The lanes will be closed for the weekend to streamline the installation of precast pavement slabs on I-95.
An additional lane will be closed on I-95 northbound in the same area overnight on Friday, Saturday and Sunday. Motorists should be prepared for delays and should consider alternate routes.
Traffic information is displayed on Variable Message Signs (VMS) as well as Highway Advisory Radio (HAR). Traffic information is also available on the Thruway Authority's website, and the dedicated "Last Mile" webpage.
Work is weather dependent and subject to change.
Motorists are urged to be alert and follow the posted work zone speed limits. Motorists are reminded that fines are doubled for speeding in a work zone. In accordance with the Work Zone Safety Act of 2005, convictions of two or more speeding violations in a work zone could result in the suspension of an individual's driver license.
The "Last Mile" project includes several ramp upgrades and reconfigurations, reconstruction of the I-95 mainline, replacement of two bridges, rehabilitation of four bridges, and the installation of noise walls and visual barriers.
Motorists are encouraged to download the Thruway's mobile app which is available to download for free on iPhone and Android devices.
Travelers can also sign up for TRANSalert e-mails, which provide the latest traffic conditions along the Thruway.
Traffic information is also available on the Thruway's interactiveTraveler Map.
Tags:
greenwich
,
I-95
,
Westchester County