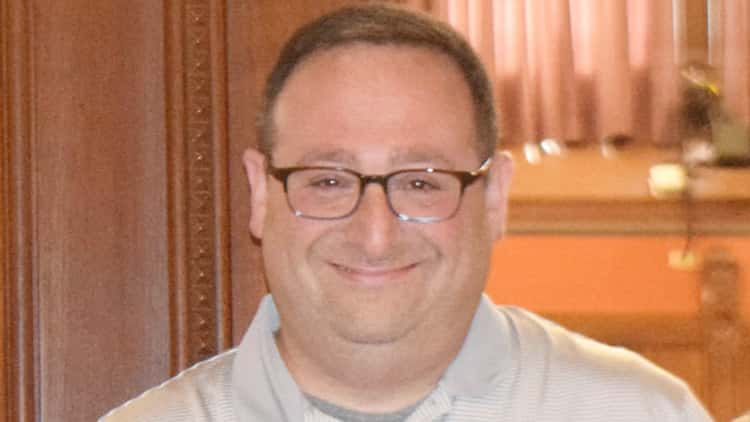 So this is something different. Something seems… missing. As I was looking through last week's Greenwich Sentinel, my home for over four years, I had to stop and pause for a minute. For the first time in just over 20 years of journalism, my name isn't in a masthead. It was definitely a shock to not see my name there… I'm just so used to it. My name was in Keene, N.H., Norwalk, Greenwich, Trumbull, and Greenwich once again. But it's time. Simple as that. When I gave my two weeks, I knew it was time for a new challenge and to start writing a new chapter in my life. While this is not the place to discuss my reasons for deciding that now is the time to step down as editor of the newspaper, this is definitely the place to say how great the staff at the Sentinel was during my tenure as editor.
Caroll Melgar was my partner-in-crime as the Sentinel's assistant editor. When I took over the editor-in-chief position, I said that I would only do it if Caroll was promoted to assistant editor. Caroll, who I also worked with during my time with the Greenwich Post, is amazing at everything she does and is even better of a friend, someone I can chat with about anything and she would tell me the truth or suggest a better way to handle situations, no matter how hard it is to hear. And somehow she put up with my antics, which is not an easy feat. Rich Kaufman, who was a reporter I hired a few years ago, made me look good. He's an incredible writer, knows all the questions to ask during an interview to make his stories stand out, is always eager to help out…even when he's stretched to the max, and gets the job done in impressive fashion. While I'm thrilled I made the right choice in hiring Rich, I am even happier that I get to call him a friend. When it comes to photography, John Ferris Robben's as good as they come. His ability to take amazing photos of scenery, athletic events, news happenings and other things is truly something special. Plus all the laughs…and I mean when I see John on assignment, there are plenty of laughs and good times to be had. And when it came to helping me get through some challenging spots and working out several things with the newspaper, whether it was on layout, editing or story ideas, I can't thank Tim Dumas enough. To say Tim is a pro is a colossal understatement. There are few people I know that can write as well and captivate an audience with words like Tim. I can honestly say that I would not be where I am today if it wasn't for Tim's guidance, expertise, commitment to helping the paper succeed when he was at the paper, and his friendship. Michelle Moskowitz was a freelancer for me, but she always had a story or two each week that helped make the Sentinel more engaging and more community driven. I have never seen anybody connect with a community like Michelle has.
And there's the people that weren't on staff all the time that were amazing. Icy Frantz, Anne Semmes, Liz Leamy, and Stapley Russell were an absolute pleasure to work with. They made working at the Sentinel easy, as they were all immensely talented and helped bring the newspaper to the next level.
And a thank you goes out to Beth Barhydt. As the publisher of the Sentinel, she took a chance and hired me as the paper's first-ever employee, and I am incredibly grateful. She is so dedicated to the newspaper and was understanding when there were some family or medical issues that needed to be addressed and always made family first.
There have been some truly amazing people I have worked with during my two decades in journalism. I had the chance to cover memorable elections, Super Bowl XLVIII, ice hockey at Madison Square Garden, a slew of FCIAC and state championship teams, and meet some truly amazing people that I had the privilege to write about. And boy did I have some amazing laughs with some amazing co-workers. Whether it was throwing a pumpkin off the roof of a building, hunting down The Weather Channel's Jim Cantore during a blizzard in Boston, singing or reciting Neil Diamond lyrics on the air, sharing the news to my colleagues about my marriage, and later the birth of my twin boys, or a plethora of other phenomenal moments, I will forever cherish each of them.
You'll still see me around (my apologies in advance), as I am still going to freelance for the sports department at the Sentinel every now and then. But I wanted to take the time to sincerely thank my former staff, as well as the Greenwich community for treating me like you did. Whether you loved what I wrote or hated my decision on something, the Greenwich community always showed me respect, pushed me to be a better journalist, and proved to me why Greenwich is so special. I can't be any more grateful for the past 20 years and I can't put into words how excited I am to see where the next 20 years take me.
But there's one thing I am fairly certain about. After taking a long, hard look in the mirror, I am slowly grasping the realization that I will be not living out my dream of taking the mound at Yankee Stadium…I mean I can't even strike out my 10-year-old kid anymore.   
Paul Silverfarb
Fairfield, CT