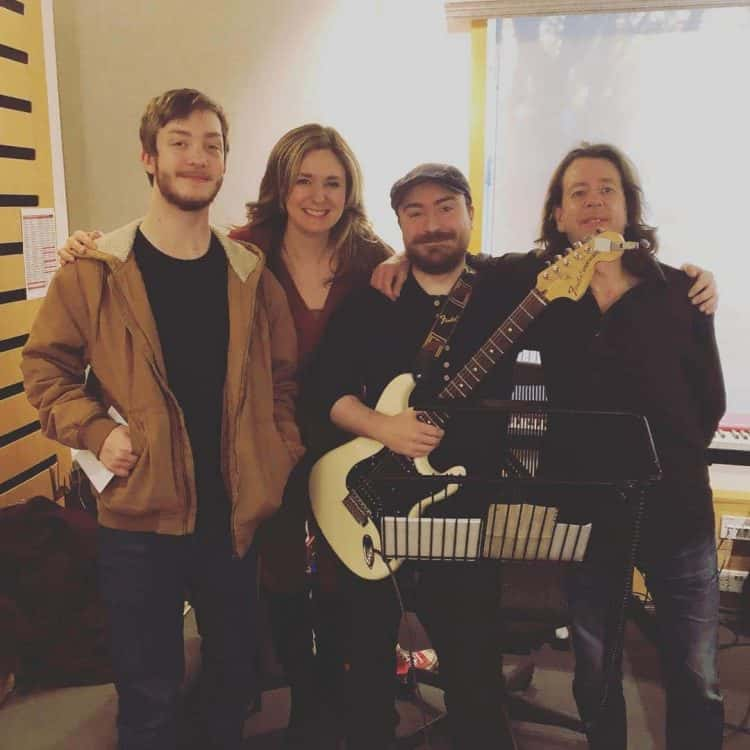 By Richard Kaufman
When Laura Budzelek was studying abroad in the late 1990's, while attending the University of Connecticut, she once dressed up as John Lennon and The Beatles with her friends to stroll across the famed Abbey Road crossing. 
She never thought in her wildest dreams that she'd be back in 2019 recording in the very same studios where John, Paul, George and Ringo made a name for themselves all those years before.
Budzelek, who moved to Greenwich from Stamford when she was five years old, became a fan of The Beatles after she was introduced to them by her music teacher at Eastern Middle School. 
Budzelek then went on to become a musician, as well as a part-time teacher in Greenwich, coincidentally at EMS.
Her new single, "Relish the Romance", releases June 28. It was recorded at Abbey Road Studios in London, appropriately on Feb. 14 — Valentine's Day.
"I formed a band about a year ago with British musicians. I had checked out the studio last August. I had a tour of the studio and I just felt very strongly about going back and recording a song," said Budzelek, whose musical style is a blend of baroque pop and world music genres. "I'm a huge classic rock fan. To be there and to be in the essence of where these musical legends have created music was a total honor. I realized my dream."
Budzelek added that as a solo musician, she's usually on her own a lot. But she was able to go to her band for input and feedback throughout the recording process. 
"It felt surreal. To paraphrase The Beatles' song, 'I got by with a little help from my friends.' I had my guys there with me: Pete Anderson on lead guitar, Gabriel Cairnes on bass, and my drummer, Mike Vishnick," Budzelek said.
"Relish the Romance" is a song that a lot of people can relate to, Budzelek added.
"The song speaks to people about when you first meet someone and you're not sure if it's going to work out or not. It's about relishing the romance, trusting love and basically just going for it," she said. "I think sometimes people are a bit broken from disappointments with love. This song is basically telling people to savor every moment of it, even the beginning. Trust the idea of true love happening."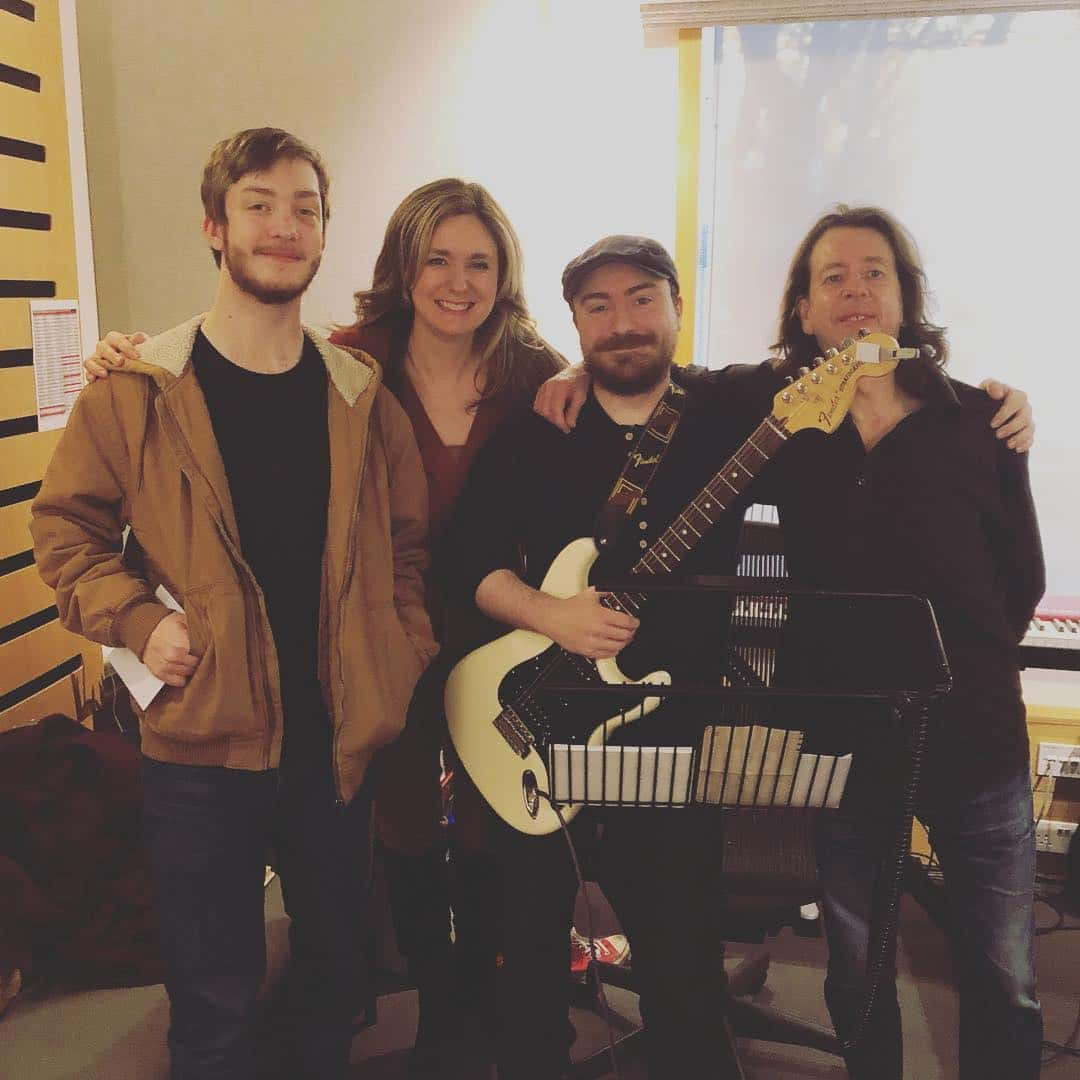 In the bridge of the song, Budzelek plays a Fender Rhodes piano, which gives the track a bit of a 1960's tinny feel, which The Beatles perfected.
"They were never shy about innovation and trying new ideas, which is what I do with my music," Budzelek said. "I drew inspiration from them."
Budzelek will perform her new single, along with her other original songs, at the Ferguson Library in Stamford, on Friday, June 28, from 5 to 6:15 p.m., as part of the Stamford Art Walk. Budzelek said she hopes to perform a concert in Greenwich in the future.
You can find "Relish the Romance" on iTunes, Spotify, Google Play, Amazon and www.cdbaby.com, beginning June 28. For more information on Budzelek, go to www.laurabudzelek.com.