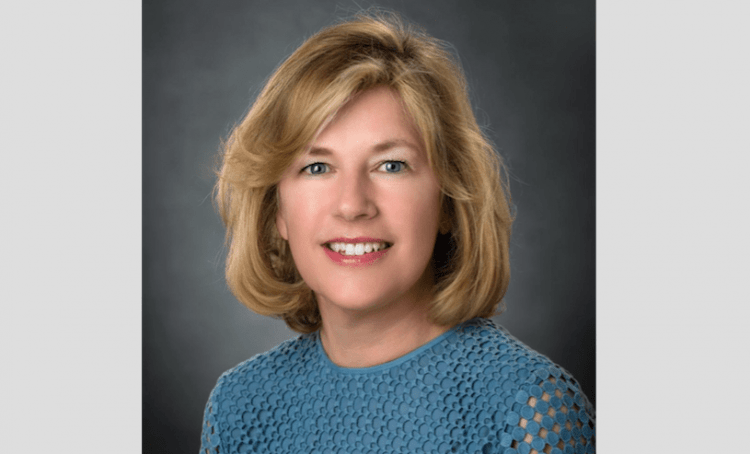 By Richard Kaufman
Sentinel Reporter
Current Board of Education member, Lauren Rabin, is the latest candidate to throw her hat into the ring for a selectman position on the Greenwich Board of Selectmen.
"This has been something that I thought about for quite some time as a future aspiration," Rabin said earlier this week
Rabin, a Republican, is a vice president of integrated marketing for Gartner Inc., in Stamford, Conn. Before being elected to the BOE in 2015, Rabin served as a member of the Representative Town Meeting in District 9 for four years, and was also on the town's Board of Social Services from 2012 to 2015. She has served on numerous BOE committees.
Rabin believes her experience in the workplace and in town government would help her excel in the position if elected.
"I feel one of the roles of selectman is to nominate people for boards and commissions. Having served on some of them, I have a sense of what we're looking for," Rabin added, noting that she'd like to take that a step further. "Since so many of our town employees are managed by independent boards and commissions, what I feel I can try to accomplish is taking a look at best practices that any specific board or commission might be utilizing and try to share that more broadly across other boards and commissions."
A Greenwich resident since the age of nine, Rabin attended the public school system and raised her family here. Her connection to Greenwich would serve her well, she said.
"I also think because of my experience, another role of selectman is to kind of be an ombudsman to the rest of government and community," she added. "I feel like I can really bring a lot of pieces together to make things more connected."
Rabin mentioned several challenges for the town that will need to be addressed in the future, such as trying to find the right balance between school district's Capital Improvement Plan and other needs in town, such as the need for open field space, improving recreational facilities and community centers.
"I think we're all in agreement we need to improve the infrastructure of our buildings, but what's the smart way to do that and how do we trade that off with other needs that the town has?" she said, noting that it will be important to fund items in a way that's "smart" and "doesn't put a significant tax burden on our residents," especially with changes going on in Hartford.
Rabin also mentioned the idea of creating more public and private partnerships. She even spoke about a desire to pursue more opportunities for dog parks in town.
She added that her experience in the technology field would be useful in making town government run more efficiently. 
"It's not just about investing in new software. It's really the change management that has to occur. I've spent a career kind of marketing that to people, and living it myself," she said.
State Rep. Fred Camillo and Board of Estimate and Taxation member, Michael Mason, are running for first selectman on the GOP side. Rabin said she's currently in the process of deciding who to endorse. Rabin is a voting member of the Republican Town Committee.
"I think they're both equally qualified for different reasons," Rabin said. "I'd totally be happy to work with whoever gets the nomination. If there's a primary, I'll support whomever wins the primary."
Other GOP candidates for selectman include Dan Quigley, an RTM member from District 1, and Granit Balidemaj, a business development manager for Southern Glazer's Wine and Spirits. 
Joe Kelly, head rugby coach at Greenwich High School and owner of a commodities trading firm, originally announced plans to run for selectman, but instead switched to running for the Board of Education when Rabin entered the race. However, Kelly's candidacy for the BOE could create a conflict of interest since he's currently a coach at the school.
On the Democratic side, BET chair, Jill Oberlander, is running for first selectman on the same ticket as selectman, Sandy Litvack, who is seeking reelection. 
Rabin said she has no experience working with Litvack, but she served on the RTM's Finance Committee with Oberlander several years ago.
Rabin is currently formulating a campaign committee, and developing her platform and slogan. One option is "Greenwich Strong," as she would like the opportunity to make Greenwich stronger.
"I think we just have a really unique community and a source of volunteerism and really looking out for each other," she said. "It's a great place to live and raise a family. I raised my family here; I plan on retiring in Greenwich. It's almost like heaven on earth to me."