January 26, 2019
Obituary: Edward Wolak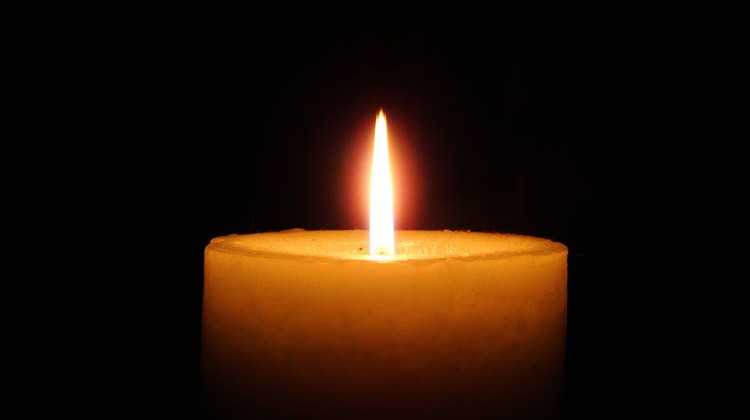 Edward Joseph Wolak, a resident of Old Greenwich, CT for 71 years, died peacefully surrounded by his daughters on Jan. 15, 2019.
Edward was born on Nov. 12, 1927 the 13th child of Anna Pluta Wolak and Martin Wolak in Dupont, Pa. Life may have been hard in this large family during the Depression, but you wouldn't know it from his stories of his childhood. Music was a big part of their family, with the family's player piano and later his brother's accordion at the center. It's no surprise that Edward would go on to play many instruments – among them piano, guitar, saxophone, clarinet, harmonica, all of which he played by ear. His love of music extended to the theater where he performed in over 25 productions with the Saint Catherine's Players, enjoying multiple productions of his favorite show, The Music Man. He was a proud military veteran who enlisted in the Navy in 1945 and served as a Fireman First Class at Naval Air Station (NAS) Norfolk, Virginia and NAS Guantanamo Bay, Cuba at the end of WWII; being honorably discharged in 1947. Edward had a passion for flying and felt blessed to have been able to enjoy a career with Pan American World Airways during the heyday of flying. He charted Pan Am's Pacific route with Charles Lindberg, with Lindberg riding in the jump seat. He met movie stars like Marilyn Monroe and flew the press corps for both Presidents Ford and Nixon. His stories of his flying never failed to entertain – favorites were his changing the tire on Air Force One during a Presidential trip overseas and the ill-fated Gandar flight.
Edward raised his family of four daughters in Old Greenwich, CT and spent his weekends golfing and enjoying friends in his Hemlock Farms, Pa. lake house. He was predeceased by the love of his life, Janice (Swensen) Wolak in 1984.
Edward is survived by his four daughters, Cynthia Hamer and her husband Chris, Alison Robins and her husband Scott, Holly Paras and her husband Bud, and Tracy and her partner Mary Ellen, and his cherished 10 grandchildren, Justin, Griffin, Charlotte, Jack, Stephen, Charlie, Will, Ben, James and Sasha. He was also a favorite uncle of his many nieces and nephews who will miss their beloved "Uncle Eddie."
Services were held Jan. 19 at Saint Catherine's of Siena Church, followed by an informal reception at the Hyatt Regency Greenwich. In lieu of flowers, donations can be made to the Saint Catherine's players (care of the church) in Edwards name.
Tags:
Edward Wolak
,
greenwich