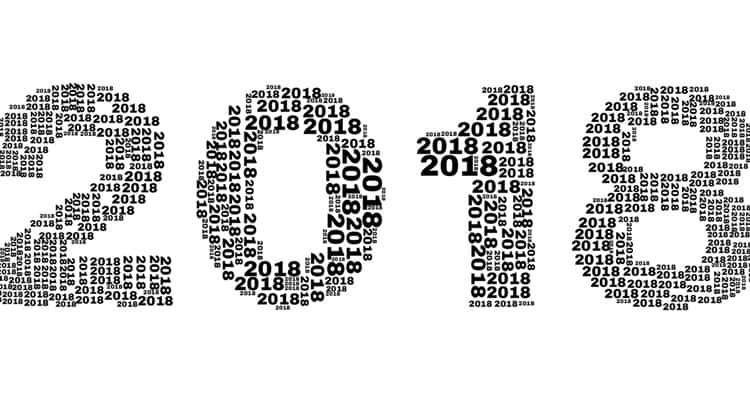 By Paul Silverfarb &
Richard Kaufman
Greenwich Sentinel
Once again, Greenwich had a plethora of success stories when it came to athletics.
The foursome of Greenwich High School, Greenwich Academy, Sacred Heart Greenwich and Brunswick School found took home some heavy hardware this year. In addition, other clubs and organizations stepped up their game and dominated the competition as well throughout the year.
GA, Wick Take Squash National Championships
The Greenwich Academy and Brunswick School squash teams are known to be national powerhouses and this year they showed it yet again, as they ended the year as the No. 1 teams in the country. Not too shabby when two schools in town can say they are tops nationally.
The top-seeded Brunswick squash team won the Division I Justi Cup at the 2018 HEAD U.S. High School Team Championships at the Philadelphia Cricket Club, beating No. 2 Haverford, 5-2. It is the third straight time the two teams have met in the Justi Cup finals, as the teams split the past two titles.
"All the kids really played well under pressure," Brunswick head coach Jim Stephens said. "They played well under a lot of pressure. When you've got a lot of people, it's a different atmosphere. It was a see-saw event in the final. Will Holey winning at No. 2 was pivotal for us. Santry and Max were down, but both came back and won in the fifth game. That really sealed it."
Brunswick opened the championship match with a loss at No. 7, but quickly countered with Will Holey (#2) and Brian Leonard (#5) picking up wins to open a 2-1 lead. Haverford responded to win at No. 3 before a crucial win by Dana Santry at No. 6 gave the Bruins a 3-2 lead. It was Finkelstein's second Justi Cup clinching match, as the senior beat Haverford in 2016 as the No. 4 player.
Nick Spizzirri capped the championship with a three-game sweep at No. 4, giving the Bruins a 5-2 win. Max Finkelstein, playing at No. 1, took an 11-4 win in the fifth game of his match to improve the Brunswick lead to 4-2.
On the girls side of the National Championship, it was Greenwich Academy that dominated once again, securing a decisive win at the HEAD U.S. High School Team Squash for the 11th time as a program.
In the championship match against Agnes Irwin School, it was the Gators that came away with the convincing 6-1 victory to take home the Patterson Cup.
Leading the way at No. 1 was India Stephenson, who upended Agnes Irwin's Lily Zelov 11-9, 7-11, 15-13, 11-9. Not to be outdone was Binney Huffman, at No. 3, as she finished off Rachel Mashek in a hard-fought, five-set thriller 9-11, 11-8, 11-9, 5-11, 11-4.
Competing at No. 4 was Claire Aube, as the GA standout blanked Isabella Schneider 11-7, 11-8, 11-4. Keeping the good times rolling was Lucy Stephenson, at No. 5, who took care of Agnes Irwin's Margaux Comai 8-11, 11-5, 11-2, 11-6.
At No. 6 was Greenwich Academy's Emma Carney, who took little time in beating Caroline Glaser, winning the match 11-4, 11-9, 11-7. The Gators' other win was at No. 7, as Haley Aube blanked Grace Flaherty, posting scores of 11-3, 12-10, 11-0.
Rounding out the championship was Emma MacTaggart, at No. 2. Although she didn't post a victory in the finals, she pushed her Agnes Irwin opponent to the brink. Agnes Irwin's Olivia Walsh was able to grab the 11-5, 6-11, 11-8, 13-11 victory from MacTaggart.
"As you can imagine, it's such an exciting tournament," GA head coach Luke Butterworth said. "The national championship is the main event for the school program. The girls take real pride in representing Greenwich Academy at the national stage, and this year they really showed what it means to play for GA and play together as a team."
GHS Girls' Take the CT Indoor Track World By Storm
One might think that winning the Fairfield County Interscholastic Athletic Conference championship for the first time since the 2012 season would be enough excitement for one team.
Well, head coach Evan Dubin and the rest of the Lady Cardinals had other plans this past winter season. In addition to the conference title, Big Red captured the Connecticut Interscholastic Athletic Conference class LL and State Open championships for the first time in program history.
And it was obvious the celebration was in full swing at GHS.
"This is actually incredible," senior runner Emily Philippides said. "I would have never thought that in my four years we would win by this amount. It just shows how far our team has come these past couple of years and how much we've grown and progressed as runners. It's amazing. It's the first time that we have won LLs in our school history and now we won Opens, so it keeps on getting better and better."
Big Red took the State Open gold with 56 team points. In distant second was Danbury High School with 32 points.
The Cardinals had a plethora of athletes fare well individually. In the field events, Greenwich was paced by seniors Genevieve DeWinter and Emily Philippides.
In the 1,000-meter run, Philippides stormed past the competition and took home the gold with a time of 2:58.08. She was the lone athlete that finished the race in under three minutes. Not to be outdone was DeWinter. Competing in the 600-meter run, the GHS senior crossed the finish line with a time of 1:35.93 and was a second faster than silver medalist Nyla White from Hillhouse.
In the field event, no one had a better day for Greenwich than senior Lia Zavattaro. Zavattaro capped off her career competing in CIAC indoor competition in grand fashion, finishing with a season-best 11-06 and tied for the highest score.
GHS added one more gold in the 1,600-meter sprint medley. The team of Maggie O'Gorman, Philippides, junior Olivia Caan and sophomore Zoe Harris netted top honors, crossing the finish line with a time of 4:18.18 and were roughly three seconds quicker than Hillhouse's second-place team.
"It feels amazing, but it's so rewarding to see it over the years where some of our key players, after years and years of work that they put in, and for everything to come to fruition really shows that this is a team effort," said GHS head coach Evan Dubin.
Greenwich Natives Alex, Maia Shibutani Take Bronze at Winter Olympics
Maia and Alex Shibutani, the decorated brother and sister dance duo who grew up in Old Greenwich, did their country and original hometown proud last week by scoring a coveted Olympic bronze medal in Pyeongchang.
This powerhouse team, who are three-time World medalists and two-time U.S. titlists, skated two electric programs that catapulted them right to the third position on the leaderboard, designating them as the only 2018 U.S. Winter Olympic team members to wind up on a figure skating podium in the singles, pairs or ice dancing events in Pyeongchang.
"It feels like gold," said Alex, 26, who attended Brunswick School growing up. "It's unbelievable. I am so proud of how we fought through this week and the season, [and] I was really proud of how we skated today. We knew that regardless of what the result was going to be, we did everything that we could and have no regrets. We are really proud of each other, and the result was amazing."
Facing off against such formidable contenders as Tessa Virtue and Scott Moir, the Canadians who clinched gold at this Olympics, and Gabriella Papadakis and Guillaume Cizeron, the two-time French World Champions who scored silver in Pyeongchang, the Shibutanis performed at optimal level, executing their signature twizzles, lifts, edges, steps and turns with the expertise and skill of premiere world-class contenders.
"Their programs made you want to get up and skate," said Slavka Kohout Button, a longtime Greenwich resident, as well as a U.S. Figure Skating and Professional Skaters Association Hall of Fame member who taught the Shibutanis in the Greenwich area when they were growing up. "These programs also reflected their talent, skill and intelligence and showed the traveling and growth they've experienced through their skating."
Big Red Boys, Girls Swimming / Diving Teams Both Capture the Triple Crown
This year showed how strong the Greenwich High School swimming and diving program is. Big Red started the year with the GHS boys' swimming and diving team in the winter and ended with the girls' swimming and diving team in the fall.
After cruising to a Fairfield County Interscholastic Athletic Conference championship, both the boys' and girls' teams went on to win the their respective CIAC class LL and State Open titles.
"I say it over and over, but this team is so wonderful to work with," said GHS boys' head coach Terry Lowe after claiming the class LL title. "They are so focused and determined. They never let those defeats during the regular season bother them. They were bad. We were crushed and they could have easily gotten discouraged from those meets and let the season drift by. But instead they worked harder and harder."
At the State Open finals, GHS took the top spot with 487.5 points. Fairfield Prep was next with 457.
During the class LL meet, Stephen Todorovic took top honors in the 200-yard individual medley, posting a time of 1:52.71. He also took second in the 100-yard butterfly with a time of 51.55 seconds. In addition, Charlie Clark finished fourth in the 200-yard freestyle with a time of 1:44.10.
Not to be outdone were the divers, as GHS finished with three divers in the top 10, led by Devon Satir, who took second with a score of 537.95.
A few months later it was the Lady Cardinals to take their spot as the top team in the state. Just as the boys' team did in the winter season, the girls' dominated in the fall by winning the FCIAC title as well as the CIAC class LL and State Open meets.
"This is a great team," said GHS head coach Lorrie Hokayem after the FCIAC championship victory. "We've been working really hard. We have a lot of young kids, as there are a lot of freshmen and sophomores. This team swam a really great trials and really had a fantastic finals. We had different people step up at different times. It was a great day. Winning FCIACs two years in a row is not easy because the competition is amazing."
At State Opens, the Lady Cardinals came away with the gold and 454 points. Cheshire was second with 439.
Leading the way was sophomore Meghan Lynch, as she claimed the top spot in the 200-yard individual medley and broke the state record with a time of 1:59.57. Lynch was also golden in the 100-yard breaststroke, taking the top time of 1:02.75.
Big Red also got a top five time out of Hannah Seward, as she competed in the 100-yard butterfly. Her time of 56.58 was good enough for fourth overall.
Greenwich ended the meet in grand fashion by finishing first in the 400-yard freestyle relay, as Lynch, Seward, Emily Warner and Jenna Handali touched the wall with a top time of 3:28.24.
Brunswick Hockey Wins NEPSAC Large School Gold for First Time in Program History
It's been a long time coming for the Brunswick School hockey program, but 2018 ushered in a new era for the Bruins. After years and years of trying to reach the top of the mountain, Brunswick finally claimed gold, beating Thayer Academy 4-3 in overtime to capture the New England Prep School Athletic Conference Large School hockey tournament.
"It was pandemonium," said head coach Ron VanBelle after the victory. "The bench went from being on our heels to jumping up and down in disbelieve because it's over and we won. The senior leadership is what got us there and the senior leadership is what brought it home on Sunday. I am so happy for those guys and what a way for them to go out by ending their Brunswick careers with a championship. Three of the four goals in the championship game were from seniors."
After giving up a two-goal lead to send the game to overtime, it appeared as Thayer was poised to take home the championship. However, just like Brunswick have been playing throughout the season, it's difficult to count them out.
With under 12 minutes to play in the overtime period, and as the Tigers were attacking the Bruins' defense throughout most of the overtime, senior Ryan Carmichael gained possession of the puck and darted his way towards the Thayer defense. After eluding several defenders, Carmichael unloaded a wrister that hit the pads of the Thayer goalie.
With the goalie unable to corral the rebound, fellow senior Jack Forrest got a stick on the puck and fired it in the back of the net for the game-winning championship goal.
Early in the game, it was Brunswick that was applying the pressure and came away with the quick 2-1 advantage. Senior Christian LeSueur and junior Tom Richter came on strong through the Thayer defense and buried their shots past the goalie.
Senior Nick Boardman kept the good times rolling for the Bruins in the second period, as his lone goal of the period helped extend the Brunswick lead to 3-1. Although Thayer came away with two third period goals, it was the Bruins that ended the game in overtime with a goal and championship.
Hintzen Drafted by Brewers in 2018 draft
Back in June, Greenwich High School alum, J.T. Hintzen realized his childhood dream when he was selected by the Milwaukee Brewers in the 10th round of the 2018 Major League Baseball draft.
"It was probably one of the most stressful days of my life, to be honest," Hintzen said of watching the draft, noting that he'd been in contact with several interested MLB teams over his collegiate career. "I saw the names go by, and I knew some of the players. I knew just about where I should stack up."
At GHS, Hintzen hit .400 as an infielder and racked up 120 strikeouts in 93 innings, with just 18 walks over his entire career on the mound. An all-around good athlete, he was also a member of the varsity swim team.
After high school, Hintzen played at The University of the South in Sewanee, Tenn., for two years before transferring to Florida Southern, one of the top Division II schools in the country.
After signing a contract with the Brewers, Hintzen was assigned to the Helena Brewers in the Pioneer League, a short-season advanced rookie-ball affiliate of Milwaukee in Helena, Mont. He was then promoted to Single-A in Wisconsin, where he pitched to a 3.22 ERA in 15 games.
GHS Boys' Golf Shined Brightest This Spring Season
With nearly everybody on the roster back from last year, the Greenwich High School boys' golf team steamrolled through the regular season. And when faced with some adversity, that's when Big Red shined brightest.
After a solid regular season, the Cardinals entered the postseason and dominated, winning the Fairfield County Interscholastic Athletic Conference and the CIAC Division I championships.
"This season meant a lot," GHS standout golfer Jackson Fretty said. "We knew this year that we had a good team, but we didn't meet our potential that we knew we had. This team has such a high level of experience and talent, from top to bottom. We were able to put that all together this year and show everybody what we knew already."
After claiming FCIAC gold, Big Red returned to the course on June 4 and battled in the Division I championship and was tops once again.
"I thought we grew tremendously this season," said Santilli. "The joy and happiness they had for each other when we got the FCIACs and States made it worthwhile."
As a team, Greenwich finished first overall with a Division I total of 293. The next closest team was fellow FCIAC foe Darien High School, as the Blue Wave took second with a total score of 297.
Finishing with the top individual score was Big Red's Jackson Fretty, as he was 3-under par 68 on the day. In fact, the only other golfer that shot below par was Xavier's Chris Fosdick, who took home a 1-under par 70.
Not to be outdone was fellow junior Ben Ropiak, as the Greenwich standout was lights out at States. Ropiak joined Darien's Alexander Gu and finished tied for third place with an even 71 overall. Like Fretty, Ropiak knocked home four birdies on the day.
Keeping the good times rolling was Billy Nail, as he finished tied for 14th overall with three Simsbury athletes (John Bosworth, Kevin McDonough and Thomas Dallahan) and took home a 4-over par 75. Rounding out the scoring for Big Red was Tyler Sudell, who carded an 8-over par 79 and was tied for 34thplace. Although his score wasn't counted, Jacob Pennella had a standout performance, as he finished the day by taking home an 86.
YMCA of Greenwich Aquatics Water Polo Has Three Chosen for National Teams
The center of gravity for American water polo is California, but this past July Greenwich represented the rest of the country by placing an astonishing three athletes on USA National Teams.
This historic achievement continues the recent water polo trend started by the Greenwich YMCA standout Thomas Dunstan, who made the 2016 Olympic team and now plays for the University of Southern California. Last year, Kayla Yelensky represented the USA in the Youth Pan-American games. This year the trend continued for both the boys' and girls' teams in several age groups.
Out of thousands of players trying out for the USA National Water Polo Age-Group Teams, only 22 players in the country make the various National team (Development, Cadet and Youth).
Gavin West, a 14-year-old eighth-grader at Brunswick, was one of only two cadets (15-U) outside California to make the team. He will be the first representatives from the Eastern Zone in seven years. Patrick Mullen, a 13-year-old seventh-grader at Greenwich Country Day School was the only Eastern representative on the Development team (14-U). Nina Chamberlain, a 14-year-old freshman at Greenwich High School, made the girls' cadet team (15-U) as the only Eastern representative from the team.
In total, there were more male national team athletes from Greenwich than all non-California states combined.
Greenwich Crew Becoming a 'Powerhouse' 
The Greenwich Crew Program reached new heights in 2018, becoming one of the best in the entire country.
Back in May, at the Northeast Youth Championships on Lake Quinsigamond in Worcester, Mass., Greenwich Crew captured both the men's and women's points trophy, as well as the overall team points trophy. It was the first time in program history that the men's varsity team won gold, and the first time ever that both the men and women earned top spots together.
In June, at the USRowing Youth National Championships in Sacramento, Calif., the women's lightweight 8+ boat won the national title, and the silver medal in the varsity 8+ race. On the men's side, the varsity 8+ boat finished fifth in the A final, essentially placing them fifth in the entire country.
In July, at the Club National Championship in Camden, N.J., Summit Gillespie, Ted Frascella, Chris Stich, Michael Steinthal and Peter Scott, collected two gold and two bronze medals in the U19 4+ race, U19 4-, Intermediate 2-, and Senior/Elite 4+ respectively.
"The goal is is that this program becomes the fastest boathouse in the country," said men's varsity head coach, Cary Wasserman
Women's varsity head coach, Heidi Hunsberger, agreed.
"It's really fun," she said of training and leading her squad. "[Trying to be the best is] something that I think we work together on really well as a coaching staff. I think it's nice to see both teams come along and have great success. I think last year was a good start, and no one's ready to settle. The kids have bought in."
All of this success for Greenwich Crew stems from hard work and a positive team culture which has been instilled into some of the rowers at a young age, according to Director of Rowing, Mike Wieneke.
"We're super proud of the athletes and the coaches," Wieneke said. "One of our goals as a program is not to just develop good rowers, but to develop good people. Not just fast rowers, not just good workers, but kind, caring individuals who are going to help their teammates."
New Athletic Director Takes Over at Sacred Heart Greenwich
This summer, Elizabeth Dennison came to Sacred Heart Greenwich and took over the athletic program at the school, taking the place of Kelly Stone who stepped down at the end of the school year.
Dennison, a former rowing coach and associate rowing director at Cornell University, said during a sit-down interview with the Sentinel about how excited she was to be the new athletic director at the school.
"The staff and the athletic department here has been really exceptional, and without them my transition would not have been as smooth," Dennison said. "They are the key to keeping everything moving on a day to day. During this beginning, it's been a lot about listening to them and following their lead. But, that first day was so exciting to see the students out there and then you remember why you're doing the job."
One of Dennison's visions for the program is to win. As a former rowing coach, it's no secret that the SHG AD is competitive. However, it's not just about coming up on the winning side of the ledger.
"I want to win, but I want to do it the right way," Dennison said. "For me, having great sportsmanship and integrity and promoting some of those values in both practices and competitions is really important. Not only is athletics important to push your body and compete at the highest level possible, but to reinforce some of those ideas that you learn in the classroom and beyond. Developing leadership, confidence, focusing on student's well-being and making sure that we are tying all that back together to academics and athletics is crucial."
In addition to competition, Dennison is determined to make sure that every athlete at Sacred Heart Greenwich thoroughly enjoys their time as a member of the Tigers athletic community.
"I want to provide a great experience for every individual who wants to be a part of our program," Dennison said. "There's going to be a variety of skill level, so for us it's important to provide the right skills, tools and coaches for all those levels and then develop every single student every single year. Development never stops, and I want to make sure every team has a purpose and every student as a purpose on that team."
Former Greenwich High / Greenwich Cannons Standouts Shine at Collegiate Level
While the names and school colors have changed for both former Greenwich High School and Greenwich Cannons American Legion baseball standouts Mike Genaro and Alex Loparco, the level of success they are bringing to their collegiate teams is still as high as ever.
After a solid past two years, both Loparco and Genaro had a standout season, with Genaro pacing the Babson College pitching staff and Loparco dominating with his bat for Western New England University.
To say that Loparco hasn't had a season to remember is an understatement. In this season's 46 games with the Golden Bears, Loparco saw his batting average finish at .382, an on-base percentage of .525 and a slugging percentage of .497.
In addition, he took home 63 hits, 37 RBIs, 55 runs scored and 12 doubles. He stole 19 bases and walked 40 times and, amazingly, didn't hit into a double play this season. Loparco also wasn't afraid to take one for the team, as he was hit by a pitch 12 times. No one on Western New England came close to Loparco's batting average this year, and his on base percentage was also tops on WNE. Throw into the mix that he was also the team's most reliable hitter and scored the most runs for the squad.
"I had to trust my teammates and trust the work that I put in," Loparco said. "I knew there would be struggles this season, but in the end I knew they would work out. I felt like I was more selective at the plate this year. I think my walks went up like four times from the past year, and that's crazy. I was looking for my pitch and trying to do damage on every pitch.
A key reason for the Babson's success this season was Genaro. In 10 games started this season, Genaro was 9-1 overall. In nearly 73 innings pitched, the Babson hurler took home an ERA of 3.10 and struck out 58 batters.
Amongst the Babson pitching staff, Genaro led the staff with the lowest ERA, the highest strikeout per nine innings (7.18). But throughout the season, one thing that stood out was the walks he gave up, as Genaro showed amazing control and only walked three batters in 72.2 innings of work.
"I definitely felt good this year," Genaro said. "I think I had better command of my off-speed pitches, and that's why my strikeout numbers have been a little higher. I have always had good control of my fastball, and I relied on that quite a bit. I had a lot of run support, and as a pitcher it's great to know that the offense is so strong. They make my job out there pretty easy, as our offense has been crazy. I feel like every time I am out there, I am pitching with the lead, and that makes my job a lot easier."
Golden Once Again: Greenwich Football Takes State Title
After losing in the state championship game on the same turf at Boyle Stadium last year, the Greenwich High School football team refused to derail their magical season during this year's title game.
Big Red put on a clinic in the CIAC class LL finals, blanking New Canaan High School 34-0 and bringing the state class LL trophy back to Hillside Road.
"This is absolutely unbelievable," Greenwich High head coach John Marinelli said. "All the credit to my coaching staff and kids. They show up to practice every day and to challenge kids every single day. I have unbelievable role models and men on my staff and I have unbelievable kids that bought in. It was an incredible job."
GHS quarterback Gavin Muir wasn't to be denied in the class LL finals. The senior was quite active on Saturday throwing the ball. He finished going 28-for-39 for 295 yards, threw for three touchdowns and ran for another one.
"This feels great," Muir said. "To do it in this fashion with a shutout and the offense was able to put up some points. Everyone was making plays today. The ball bounced our way and it feels great."
And the duo of sophomore AJ Barber and senior Lance Large were the key recipients of Muir's screen passes and deep throws. Barber finished the game with 10 receptions for 161 yards and was responsible for all three touchdown receptions.
Not to be outdone was Large, who took home nine receptions for 85 yards. One was a miraculous diving catch on a 33-yard deep pass on a second down that kept the drive alive. GHS scored two plays later.
Not to be outdone was senior running back Tysen Comizio. His hard-nosed style of running was swallowing up the New Canaan defense all game. Although he didn't find the end zone, Comizio had his number called 24 times and finished with 146 yards.
And while this game had the normal pressures a championship game would bring, there was the added element of Marinelli coaching against his father and head coach of New Canaan, Lou Marinelli. Although they've coached against each other before, it has never happened in a playoff game.
After the Gatorade shower and celebration was on, John Marinelli ran across the field to greet his father and enjoy a long hug.
"It was special," said John Marinelli. "He taught me everything. This is his blueprint that I am putting together. I know it's bittersweet for him too."