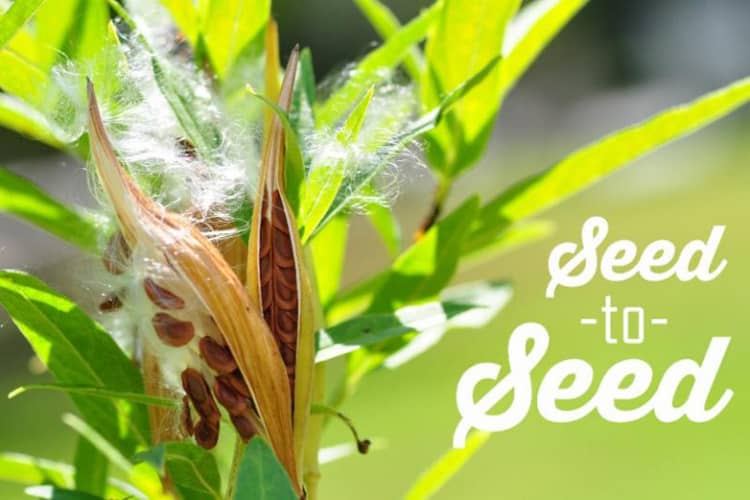 Fall is for seed saving! Join Greenwich Land Trust's Steve Conaway, PhD, for a Seed-to-Seed series of workshops to learn about the diverse species of native plants, the different ways to harvest and propagate their seeds, and techniques for producing new plants in your garden. Come to one or all three.
Tuesday, Nov. 6, 3:30 to 5 p.m.
"Seed Saving from Native Plants"
Learn how to propagate native plants and why they are important to our local habitats. Participants will leave with their own "pocket greenhouse" filled with local wildflower species ready to germinate in the spring.
Thursday, Nov. 15, 10 a.m. to 12 p.m.
"Winter Habitat in the Native Garden"
Native plants provide food and shelter to local wildlife in all seasons. Take a tour of GLT's Mueller Preserve native plant gardens to discuss the best ways to provide winter habitat and support the maximum diversity of organisms. Participants will build supplementary habitat for native bees from natural materials.
Wednesday, Dec. 19, 10 a.m. to 12 p.m.
"Native Shrubs and Trees from Cuttings"
Many native shrubs and trees can be propagated from simple cut stems and branches. Learn about the techniques used for different native plant species to produce new plants for your own garden. GLT will be partnering with the Greenwich Botanical Center for this informative workshop.
The workshops take place at Mueller Preserve, 370 Round Hill Rd. They are free for members and $10 for non-member families. Registration is required to sophie@gltrust.org. To learn more, visit gltrust.org/events