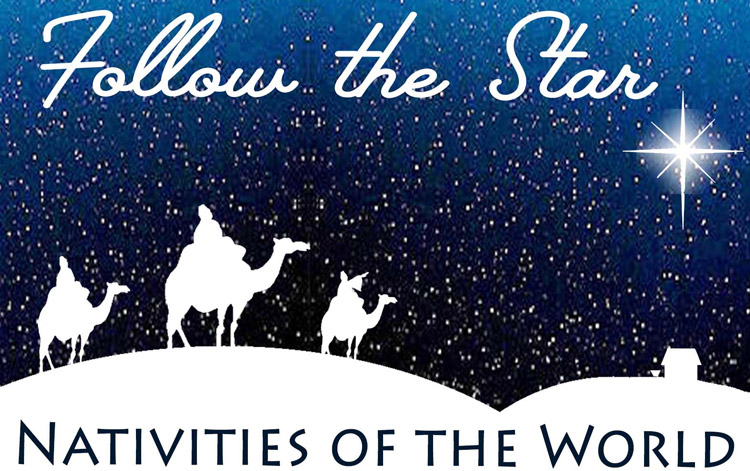 The Arts and the Spirit Committee of Christ Church Greenwich invites the public to an art event this No. 9 to 11: Follow the Star: Nativities of the World in the Parish Hall at Christ Church Greenwich, 254 East Putnam Ave.
Featuring over 80 unique crèche scenes from around the world, the exhibit is an opportunity for our community to experience the story of Christ's birth through the eyes of over 50 different cultures. The beauty of the individual nativities that will be on display is their unique style. From Argentina to Vietnam, crèches made from different materials feature a variety of indigenous animals including whales, sea lions, roosters, snakes, and dogs. One special crèche from the Amazon shows a Medicine Woman with a huge snake wrapped around her instead of the usual three Wise Men. The indigenous culture included in each crèche shows how personal the story of Christ is for each of us, regardless of where we come from.
Public Admission on Friday, Nov. 9 is 10 a.m. to 5 p.m., Saturday, Nov. 10, 10 a.m. to 5 p.m., and Sunday, Nov. 11, 11 a.m. to 4 p.m. School groups are invited to come by appointment free of charge on Friday and enjoy live music. Admission is $10 for adults; $5 for teens; and free for younger children. Tickets are available online at christchurchgreenwich.org, or at the door. On Saturday and Sunday the photographer Marilyn Roos will be taking family portraits for an additional discounted fee. There is ample free parking at the church.
A Patron Preview Party will he held on Thursday, Nov. 8, from 6 to 9 p.m. Patrons will meet the new Rector of Christ Church Greenwich, The Rev'd Marek Zabriskie, enjoy h'ors d'oeuvres, live music, and a private preview of the show. Patron tickets are available at $100, $300, and $500.
Proceeds from this fundraising event will benefit Neighbor to Neighbor and Domus Kids.
The Honorary Chair of the event, Kay Langan of Christ Church Greenwich shared: "The nativity scenes in this exhibit come from around the world. Some are sophisticated, hauntingly lovely works of art, created by master craftsmen. Others are done by simple artisans, who use locally available materials to tell the story the only way they know how, in terms of their own lives – where they live and what flora and fauna flourish there, as well as what their families and neighbors look like, wear, and value. While the differences between the scenes provide a fascinating study in cross-cultural anthropology, what unites them is far more significant. Together they reinforce the universality of the life-changing story of the birth of Jesus Christ, serving as vivid reminders that He came to save us all ."
Project Co-Chair Penny Winters of Christ Church Greenwich said: "Kay's passion for collecting creches with her husband since 1953 is the cornerstone of our exhibition. And with her help and inspiration we have been able to encourage several other collectors to share their collections with the community. This marks the 10th anniversary of the successful original show which took place in 2008. Christ Church Greenwich is blessed to have parishioners with priceless collections of nativity scenes from all over the world. This year we are excited to be working with several other churches in Greenwich such as Trinity Church and Stanwich Congregational Church where my wonderful Co-Chair Jenny Forti is a member."
Christ Church Books & Gifts , located beside the Parish Hall at Christ Church Greenwich will be open during the event, with its festive Holiday Shop featuring hundreds of nativity scenes for sale, alongside holiday cards, ornaments, and stylish gifts.