August 8, 2018
Keane is New Old Greenwich School Assistant Principal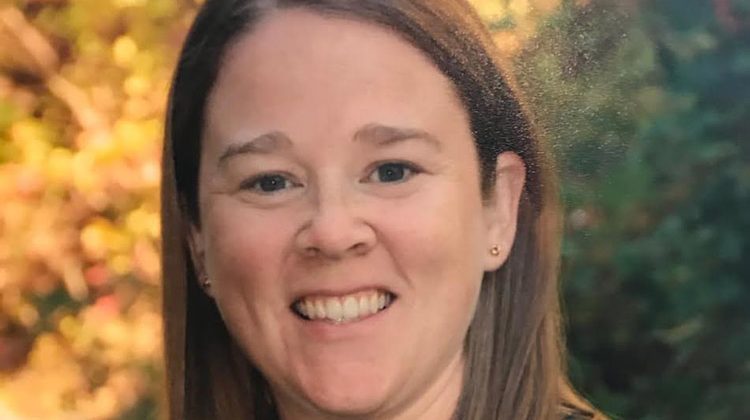 Greenwich Public Schools Interim Superintendent Ralph Mayo announced the appointment of Ms. Caitlin Keane as the Assistant Principal for Old Greenwich School (OGS), effective, Aug. 20. A math teacher at Central Middle School (CMS) since 2007, Keane also serves as the Learning Facilitator for both the math program and Grade 8 at CMS. Keane shared, "I am grateful for the staff and parents at CMS for their support and collaboration throughout my eleven years there. Although I will be sad to leave Central, I am excited to join the team and community that is Old Greenwich School. I look forward to continuing my educational journey and living the Dolphin life."
Old Greenwich School Principal Jennifer Bencivengo said, "The interview committee was very impressed with the innumerable instructional strategies Caitlin brings to Old Greenwich School. Her enthusiasm to join our school staff and students and continue the great work being done was remarkable. We are very excited to have her join our OGS community as a member of our leadership team."
Administrative candidates are selected after a comprehensive search and appointment process, which includes widespread recruitment efforts, multiple interviews, and extensive reference and background checks.
Bio Brief: Caitlin Keane
Launching her career with the Greenwich Public Schools at Central Middle School, Keane has continually sought leadership opportunities and innovative instructional approaches to engage and motivate young learners. As Learning Facilitator at CMS for the math program and for Grade 8, she provides relevant budgetary oversight, facilitates communication opportunities among teaching staff and between staff and administration, and collaborates with staff to develop goals and monitor progress through data. She is a TEAM Mentor for new faculty, the co-coordinator for the annual Grade 8 Washington, D.C. trip, an AVID Site Team Member, and participates in the District's annual Curriculum Institute. She also served as the Greenwich High School Girls Lacrosse Coach, leading the team to win the State Championship in 2011 and 2012.
Keane received a Bachelor of Science degree in Mathematics with a minor in Education from Fairfield University, Fairfield in 2007; a Master of Arts degree in Secondary Education/Special Education in 2012; a sixth year certificate from Walden University, Minneapolis, MN in 2013; and completed the educational leadership program at Sacred Heart University, Fairfield in 2017.
Tags:
Assistant Principal
,
Caitlin Keane
,
greenwich
,
OGS
,
old greenwich
,
old greenwich school