May 10, 2018
Column: Important Decisions for GOP at Convention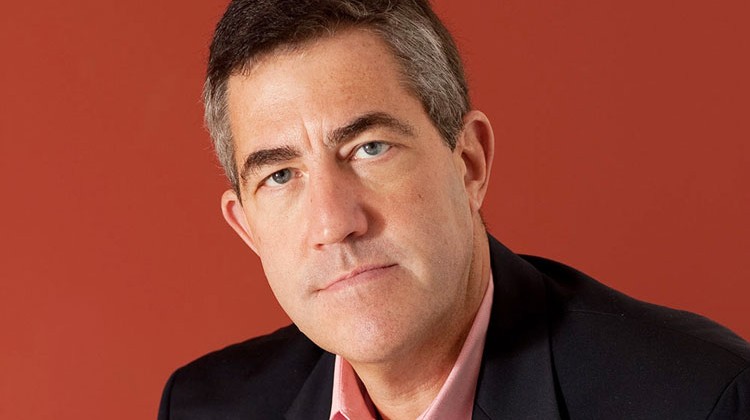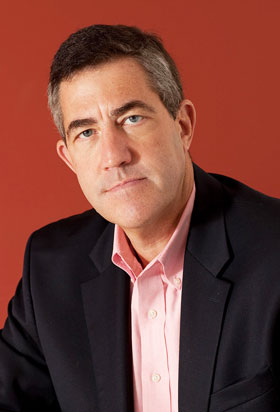 By Ed Dadakis
Sentinel Columnist
Party faithful gather this month to nominate slates for the fall election.  Most of the attention is focused on candidates for governor.
Republicans have a good chance of electing a governor after Dan Malloy's horrific stewardship.  Malloy repeatedly raised taxes, after promising not to, spent uncontrollably and protected state union workers by extending their contracts to 2027.  Malloy worked hard to earn the moniker, "America's Most Unpopular Governor."
The problem for Republicans is they won't face off against Malloy.  Recognizing the absolute mess he made, Malloy, long ago, announced he wouldn't seek re-election.  Lt. Governor Nancy Wyman, knowing Malloy's mess splattered her badly, also declined to run.  A new Democrat face will top their ticket and will, no doubt, try to disassociate him or herself from the disaster of Malloy's stewardship. 
Republicans gather in Foxwoods this weekend with 15 gubernatorial candidates to choose from. The convention results will certainly be appealed to an August primary where all registered Republicans get a say. 
A candidate is fast-tracked to a primary if he or she receives at least 15% of the convention vote on any ballot.   If they fail to meet that threshold they can primary only by obtaining signatures from 2% of registered Connecticut Republicans.
Such rules are important since they demonstrate a candidate has at least some support. 15% is only 180 delegates.  Your candidacy isn't working if you can't reach that level. While petition signatures also show candidate support a petition drive is hard work. Therefore, look for convention wheeling and dealing by lesser candidates to get on the primary ballot without really having the support.
Republicans should be wary of deals which push too many into a primary.  They need a consensus candidate to rally around in the Fall. Numerous primary candidates likely means the primary winner will receive a small minority of votes with most Republicans voting for someone else. Primaries create hard feelings–the more candidates the more hard feelings.  The GOP has one chance to do this right. If convention candidates don't legitimately have 15% they should be forced to get petitions.
Most agree that the leading Republicans are former Trumbull First Selectman Timothy Herbst and Danbury Mayor Mark Boughton. 
Herbst has a reputation as a fighter. He has to be. As the first Republican to win re-election in Trumbull in 40 years (he went on to win a total of four terms) Democrats came after Herbst with everything they had.  Herbst fought back hard ultimately leaving a legacy of fiscal responsibility and accomplishment. 
In 2014, Herbst ran for Treasurer against Denise Nappier, who usually got the most votes of any Democrat statewide. Many expected Herbst to be a sacrificial lamb. Instead he took the fight to Nappier on the issues addressing deficiencies in the office while offering ways to fix them. Herbst fell just short but on election night it looked like he prevailed. Herbst's skills as an effective fighter for the taxpayers makes him someone who can successfully take on the Democrat standard bearer.
Boughton's led the hat city since 2001 making him the longest tenured mayor in Connecticut. A Republican elected nine times in a city shows the crossover appeal Boughton brings to his quest. Plus this isn't his first rodeo.  Boughton ran unsuccessfully in 2010 and 2014, but learned a lot.
Boughton made news when he collapsed at a recent meet and greet. Another candidate, State Representative Prasad Srinivasan, a doctor who by all accounts is a great guy, raced to his aide performing emergency CPR until paramedics arrived. Boughton recently had a benign brain tumor removed and, apparently, the collapse was due to his failure to keep to his regiment of medications, which he promises to do in the future.
Pundits indicate Steve Obsitnik is likely a distant third to Herbst and Boughton. Obsitnik, a successful businessman and entrepreneur, has never held elective office. He ran unsuccessfully in 2012 against 4th district Congressman Jim Himes. Obsitnik's convention goal is simple — get to 15% so he can live to fight another day.
Further back in the pack, probably with less than 10% of delegates is David Walker who came in third of three in the 2014 Lt Governor primary. Walker's campaign appears to be floundering. They recently sent an email attacking frontrunner Herbst, which is always a sign of desperation. Walker's best shot is to cut a deal with some of the other candidates to get to 15%. 
New Britain Mayor Erin Stewart shocked Greenwich delegates by tagging, two weeks ago, First Selectman Peter Tesei to run with her as Lt. Governor.  Tesei was forced to flip flop on Obsitnik whom he endorsed months earlier and for whom he had just hosted a delegate reception.  Stewart is the only gubernatorial candidate who's failed to raise sufficient donations to qualify for taxpayer funding (among those not self-funding).
Stewart's choice of Tesei makes great sense for her. Greenwich arrives at the convention with the largest delegation, 26, so Stewart obviously expects Tesei to swing those delegates her way. Its likely Greenwich delegates will fully back Tesei but it won't be without some grumbling. Tesei's efforts to flip his fellow delegates to support Stewart, however, appears to be a step too far for all but his most fervent supporters.
I predict Greenwich's delegation will be fairly split for Governor, with votes going to Herbst, Obsitnik and Walker.  Stewart will get votes from Tesei, his wife and his closest confidants. I don't sense much Greenwich support for Boughton or the other candidates.
How Republicans handle their convention will have a big impact in November. Allowing a large primary contingent means their eventual nominee will have a hard time coalescing Republicans and then winning over the rest of the electorate. Electing a Republican governor may be the last chance to save our state by reversing disastrous Democrat fiscal policies, which are driving our citizens away. GOP delegates please don't screw it up. 
Edward Dadakis is a lifelong resident and legislator in Greenwich. Ed was first elected to the RTM as one of its youngest members. He is a former Chairman of the Greenwich Republican Party and currently represents our 36th Senatorial District on the Connecticut Republican State Central Committee.

Tags:
ctpolitics
,
Ed Dadakis
,
GOP
,
greenwich
,
Greenwich politics
,
Peter Tesei