April 13, 2018
Unsung Heroes of Greenwich's Emergency Services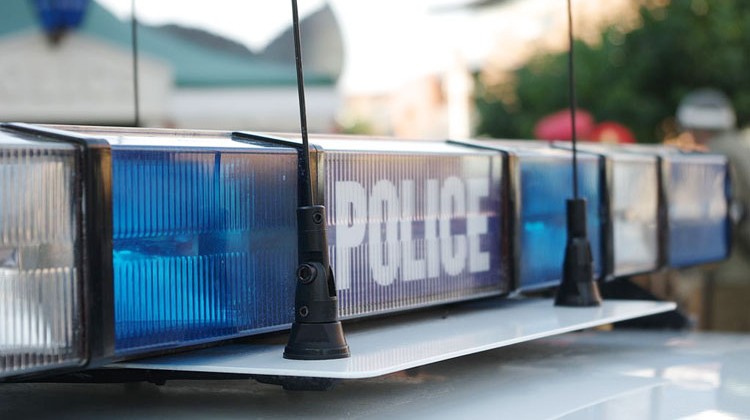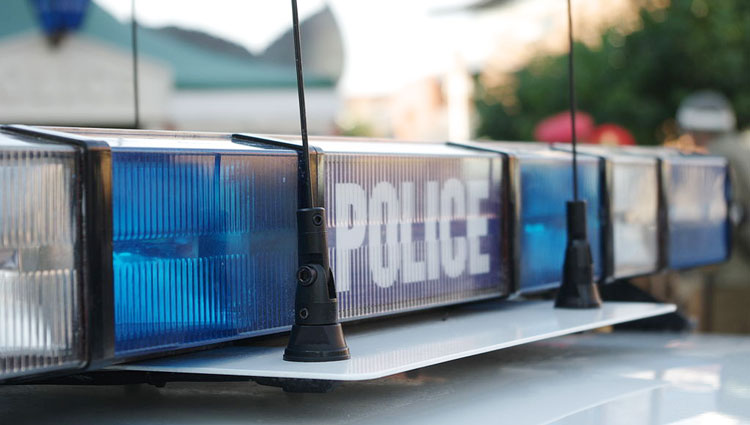 By Richard Kaufman
Tucked away in a dark room at the Greenwich Police Department sits the dispatch area. With headsets on and eyes trained on several television and computer screens, Greenwich's emergency dispatchers respond to calls, big and small, around the clock.
Dispatchers are the unsung heroes of any department or emergency service and, without them, the idea of public safety might crumble. Although they may seem to be only voices on the other end of the line, they are the first point of contact with the public, and they have to be versatile and knowledgeable in order to handle a wide range of scenarios.
That's why in the second week of April, these thousands of men and women who respond to emergency calls, dispatch emergency equipment and offer life-saving assistance nation-wide are recognized during National Public Safety Telecommunications Week.
"If they weren't there, we wouldn't be able to do our job. They're our lifeline," said GPD Lt. John Slusarz, who noted that dispatchers are also the first link in the chain for someone dealing with illness or health issues. "If someone calls up and they found someone that's [unresponsive], they'll give CPR instructions. They'll give aid over the phone and pre-police arrival instructions."
Nick Gaeta, who recently began his fifth year as a public safety dispatcher, in Greenwich, following eight years as a fire and EMS dispatch volunteer, in Ridgefield, Conn.,  said there's really no way to prepare for the work day ahead. Every day brings something different.
Gaeta worked on March 2 during the powerful Nor'Easter that struck the region, and said the department received calls nonstop during his shift between 2:30 p.m. and 10:30 p.m.
"You just go in and expect to be busy. It started [to get busy] 20 minutes before I came in, and the next thing I knew it was 8 p.m. It was probably the busiest I've ever been."
There are 15-16 dispatchers on staff, and four are on at a time for eight-hour shifts. The dispatchers receive routine calls ranging from parking complaints to issues arrising at nursing homes, but often a call comes in that's anything but routine.
Gaeta mentioned one incident that stands out to him. Sometime last year, he received a call from someone who was concerned about his brother's well-being because he had made suicidal threats. 
No one could get in touch with the man since his cell phone wasn't working, so Gaeta tracked down a home phone number and called. Luckily, the man answered, but he had already tried to commit suicide and injured himself. Armed with a gun, Gaeta instructed the man to put the weapon down, and go outside calmly where officers were waiting. The man listened and the situation was resolved.
Gaeta said that although his job is stressful at times, he grinds through and focuses on the task at hand.
"At some points, you don't even know where you get the energy to do it all. You just kind of do it off adrenaline. You know what you have to do, you know how to do it, so whether it's one call or 50 calls, we'll handle them the same way," he said. 
Another memorable call involved a swan-sighting on the side of I-95. About 3-4 months ago, the department received over 10 calls about a swan wandering dangerously close to the highway. Since the location was in Stamford's jurisdiction, the call was patched to them and the fire department responded. 
Gaeta was able to watch the swan rescue on the security cameras on the side of I-95.
Gaeta said it's nice that the public recognizes dispatchers during the second week of April.
"We have a windowless room there, and we're the voice on the other line of the phone. It's nice to be able to come out from the shadows," he said. 
When Gaeta worked in Ridgefield as a volunteer fire and EMS dispatcher, he said it was essentially just him in a room. But in Greenwich, he appreciates the teamwork and camaraderie with his fellow dispatchers, especially since dispatch for fire, EMS and police are all under one roof. 
Sometimes, if a call comes in another language, teamwork is used to patch that call to a Connecticut-run language service that helps with translation. 
In Greenwich, dispatchers work five straight day shifts and have two days off, and then five straight shifts followed by three days off. No matter what time of day it is, each dispatcher is focused on one thing: helping people.
"It's nice to work as a team. We're here to help. If you don't want to help people, you're in the wrong job," he said. "Whether it's the little old lady that just wants to talk to people because she's lonely, or it's someone having cardiac arrest, we're here to help and do whatever we need to do."
Tags:
GEMS
,
greenwich
,
Greenwich emergency services
,
greenwich fire department
,
Greenwich Police Department
,
Town of Greenwich