April 6, 2018
Obituary: Nicholas Mecca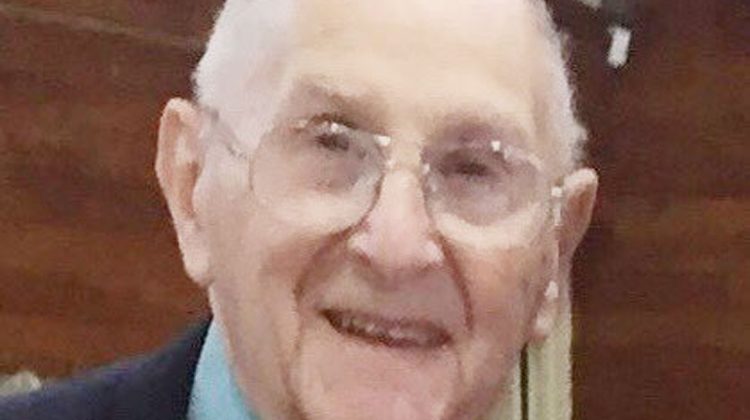 Nicholas Mecca passed on April 4, 2018. He was born on Aug. 12, 1928 in Port Chester, N.Y. He was the first child of Leonardo and Assunta Matturro Mecca.
Nicholas was educated in Greenwich, CT and served in the U.S. Army during the Korean War, earning various medals and commendations. Nicholas was part of the family business for many years, learning his trade at the knee of his father, who owned Mecca's Market on Hamilton Avenue. He then went on to work for Grand Central Markets as a master butcher, and retired as a meat manager after 34 years of service. Nicholas was a member of the Retired Men's Association of Greenwich for many years and was in charge of distribution of their weekly newsletter. He was a volunteer at Greenwich Hospital in the pharmacy department. Nicholas was a beloved crossing guard at the Riverside School for eight years – this brought him an abundance of pleasure because he loved being with children. He was affectionately known by the children as "Mr. Nick." After many years he returned to his art and took art classes at the Greenwich Senior Center. He was also a member of the Cos Cob Gun Club for many years. Nicholas enjoyed hunting trips with his buddies. He also participated on the rifle team.
Nicholas is survived by his loving wife Nancy of 28 years, two sons Anthony G. Mecca and Nicholas G. Mecca, his brothers Salvatore (Patricia), Francis, Leonard (Dian), his sister Josephine Passerelli (Anthony), his grandchildren Emily, Jeffrey, Stacy, Melissa, and Jennifer, and four great-grandchildren. He is also survived by his stepsons, Peter Michael Borchetta Jr. and Michael Joseph Borchetta Sr. and their children Michael Jr., Evan, Ryan, Carter, Olivia, Matthew, and Monica.
To honor his life, family and friends will gather Monday, April 9 from 4 to 8 p.m. at Coxe & Graziano funeral home, 134 Hamilton Ave., Greenwich. A funeral mass will be held Tuesday, April 10 at 11 a.m. at St. Catherine of Siena Church, Riverside. Interment will follow at St. Mary's Cemetery, Greenwich. In lieu of flowers donations can be made to the Greenwich Senior Center, 299 Greenwich Ave. or St. Jude Children's Hospital. For more information or to place an online condolence, coxeandgraziano.com
Tags:
greenwich
,
Nicholas Mecca