March 11, 2018
On Faith Column: "He Feels Small Before God Too"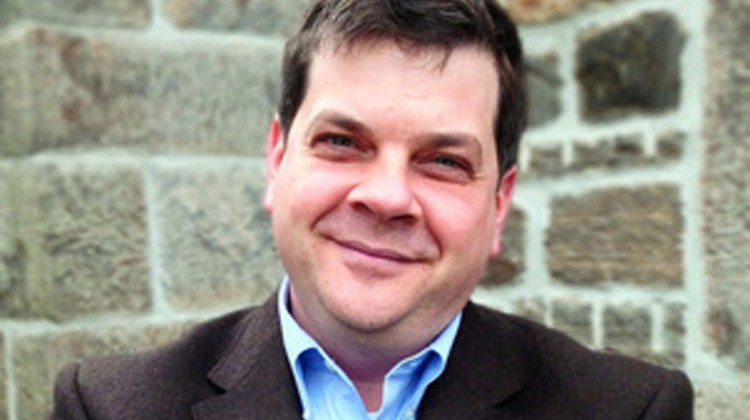 By Rev. Maxwell Grant
With the news of Billy Graham's death at the age of 99, the consideration of his impact and legacy is just beginning.
I loved this detail from a column I read recently in the Statesville, N.C., Record and Landmark,by Rev. Rob Lee, a young Baptist pastor who has served UCC churches in North Carolina:
"A decade ago, when I was being confirmed at Broad Street United Methodist Church, we were on retreat in Montreal, and I had the opportunity to sit in Billy Graham's office chair. I felt miniscule as a 13 year old wannabe preacher. But his assistant said to me, 'You would be surprised; he feels small before God too.'"
(Rob Lee confessed that he took a paper clip as a momento, for which he dutifully apologizes.)
It's a lovely appreciation of Graham from someone who ultimately found himself in a different place on the theological spectrum.
But it also has me thinking about how faith feels, and appreciating how it doesn't just make us feel one particular way.
Churches talk most easily about how faith builds us up. 
After a tough week immersed in all the things we do, we're reminded that God loves us, that God sees our effort even when others may not, that who we are in God's eyes is different and deeper than what the eyes of the world seem to focus on. We need that Good News.
By contrast, we seem to find it harder to name the good news in those moments when our faith makes us feel small.  When we encounter life's holiest moments, so often words fail, even for the most eloquent of us.  The most accomplished feel like rank beginners. 
This doesn't go away as we continue to learn about and to practice our faith.  As Billy Graham's assistant told young Rob Lee, "You would be surprised; he feels small before God too."
In fact, part of the logic of Lent is about seeking out the reminder of our smallness, the inescapability of our limitations, and the partiality of our understanding. 
Our traditions teach that this is important for us, reminding us that, first, there is a God…and second, that it's not us.  Third, it reminds us that the God who sees more than we see and knows more than we know is not limited by the world as we grasp it — that more is happening than we know, and more is possible than we see.
Often, it's in our smallness that we are invited to find God who is bigger than this moment, bigger than the way things are, and more powerful even than the powers that be. 
And yet, for all that, God loves us utterly and wants to surge into and through our lives, working with us to shape the world into what it was always meant to be and might just yet become. 
It is an invitation to see our own smallness.  But really, it is an invitation to open ourselves to the grandeur of the love that sustains us all.
Rev. Maxwell Grant has been the Senior Minister at 2CC since February 2012. He is a 2006 graduate of Yale Divinity School, where he was awarded the Mersick Prize for Preaching, and he was ordained in June 2007. Most recently, he was the Pastor of Community Church of the Pelhams, UCC, in Pelham, NY, and the Chair of the Executive Committee of the New York Conference of the UCC. Max has also served as the Chaplain for Pediatrics at Yale-New Haven Hospital, in New Haven, CT, and as School Chaplain and Religion Department Head at Collegiate School, an independent day school in New York City.
He serves on the board of the Connecticut Conference of the UCC, as well as on the Committee on Ministry for the Fairfield West Association, and is completing an M.Litt. in Theology at the University of St. Andrews in Scotland.  For fun, he is a beginning banjo player, an avid reader, and a fan of the series Outlander.
Max's wife, Liz Perry, is an independent school administrator. Max and Liz have two daughters, Grace and Emily.
Tags:
greenwich