January 12, 2018
Witherell Hailed as 'Top Performer' by U.S. News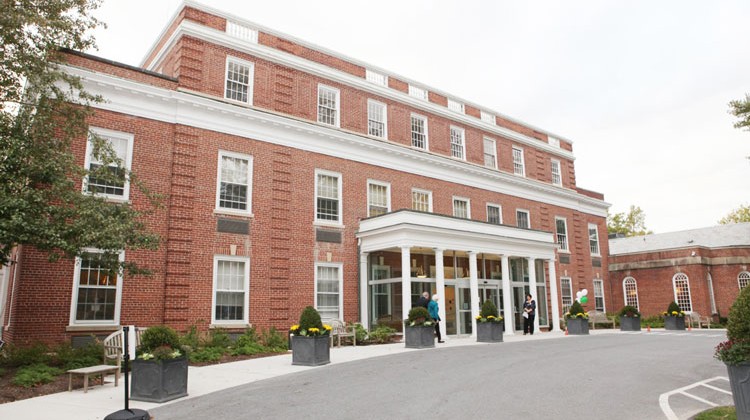 The Nathaniel Witherell once again placed in the top 13% of all nursing homes in the country to be named a "Top Nursing Home" in Connecticut for 2017-18. This prestigious honor is awarded only to those nursing homes that rate highest in terms of health inspections, nurse staffing, and measures of medical quality of care.
U.S. News evaluated more than 15,000 homes nationwide, across each state and in 100 major metropolitan areas. This year, just over 2,000 nursing homes earned the designation of a U.S. News Best Nursing Home, representing about 13% of all homes. Witherell was among 65 nursing homes out of the 216 evaluated in Connecticut to be included.
Allen M. Brown, Witherell's Executive Director, attributes the center's recognition to its commitment to high quality care and a staff turnover rate that is six times lower than the national nursing home average. (Witherell's annual nursing staff turnover is 7%, compared to annual turnover rates for nursing home workers that ranged from 39% to 98% in 2003 as reported by AARP.)
"At the Witherell, we offer a continuity of care that's often unheard of," says Brown. "We have team members who have been providing professional, compassionate care here for 20 or 30 years. That commitment builds consistency that enhances the physical and emotional well being of our residents. It also contributes to the sense of community that's unique to The Nathaniel Witherell and that our residents so richly deserve."
Brown also believes that the Witherell's philosophy of person-centered care was a factor in the top ranking. Person-centered care means that care is respectful and responsive to residents' preferences and needs, and that they and their families are involved in all clinical decisions. At Witherell, residents are involved in setting up their daily routines, including what time they eat and receive services. There is a calendar of events from which to choose, and, as there are no set visiting hours, family and pets are always welcome.
To learn more about Nathaniel Witherell, call Allen Brown, Executive Director, at 203-618-4323, Scott Neff, Development Director, at 203-618-4227, or visit nathanielwitherell.org
Tags:
greenwich
,
nathaniel witherell
,
Top Nursing Home