December 7, 2017
'AuthorsLive' Presents Cullen Murphy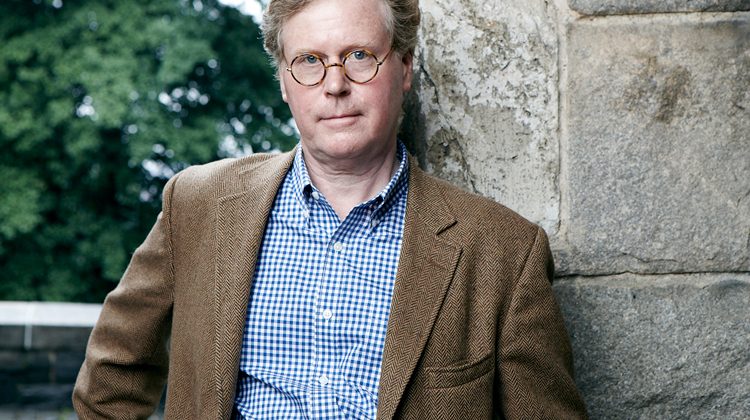 AuthorsLive@GreenwichLibrary presents Cullen Murphy, author of Cartoon County: My Father and His Friends in the Golden Age of Make-Believe, on Tuesday, Dec. 12 at 7 p.m. in the Cole Auditorium.
Vanity Fair editor-at-large Cullen Murphy's new book is a celebration of a time when Fairfield County was the cartoon capital of the world. Cos Cob native Murphy has written a book that is part memoir, part cultural history, and a treasure trove of drawings and photographs.
For a period of about 50 years, right in the middle of the American Century, many of the nation's top comic-strip cartoonists, gag cartoonists, and magazine illustrators lived within a stone's throw of one another in the southwestern corner of Connecticut – a bit of bohemia in the land of gray flannel suits. They were a pop-cultural force in a way that few today remember. Anarchic and deeply creative, the cartoonists were independent spirits whose artistic talents had mainly been forged during service in World War II.
Cullen Murphy's father, John Cullen Murphy, drew the comic strips Prince Valiant and Big Ben Bolt, and was at the heart of this artistic milieu. This group created comic strips and cartoons read by hundreds of millions – Superman, Beetle Bailey, Snuffy Smith, Rip Kirby, Hagar the Horrible, Hi and Lois, Nancy, Sam & Silo, Amy, The Wizard of Id, The Heart of Juliet Jones, Family Circus, Joe Palooka, and The Lockhorns, among others.
Cartoon County brings this era alive, told through the relationship of a son to his father, an extraordinarily talented and generous man who had been trained by Norman Rockwell. Cartoon County gives us a glimpse into a very special community – and of an America that used to be.
Registration, using the Library's online calendar, is recommended but not required. Books will be available for purchase and signing through Diane's Books. This series is open to all at no charge. Doors will open at 6:30 p.m.
For more information, please contact Marianne Weill at 203-622-7933, email authorslive@greenwichlibrary.org or visit greenwichlibrary.org/authorslive
Tags:
AuthorsLive
,
Cartoon County
,
Cullen Murphy
,
greenwich
,
Greenwich Library