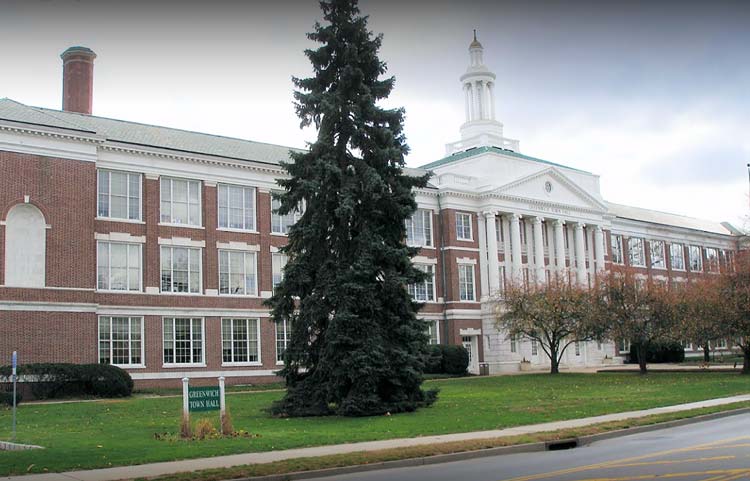 By Richard Kaufman
Sentinel Reporter
For the first time since the Democrats held one more than two decades ago in 1993, the Board of Estimate and Taxation will hold a primary, this time for the Republicans, prior to the general elections in November.
The BET is responsible for the proper administration of the financial affairs of the town, including the issuance of the annual recommended budget and setting the town tax mill rate. The board also acts on requests for additional appropriations, transfers and allotments made during the fiscal year.
Under normal circumstances, each party selects six candidates for the 12-person board. However, the Republican ticket now stands at seven after Leslie Tarkington, who wasn't nominated for re-election, jumped on the ballot on a petition candidacy.
Other candidates include incumbents Michael Mason, chair of the BET; Nancy Weissler and William Drake. Newcomers include Andy Duus, Debra Hess and Karen Fassuliotis.
In continuing with the Greenwich Sentinel's preview from last week of the upcoming BET primary, Hess, who has 30 years of finance experience which includes 14 as a Chief Financial Officer, wants to give back to the community and the taxpayer.
"I've been involved in the RTC for the last six years. During that time, I've been thinking about getting more involved," she said. "I want to give back to the community, and it seemed like a good fit for me."
Over the years, Hess has worked at companies like Goldman Sachs, Northstar and Fortress. Hess said she brings what she calls "operational finance experience" to the table, noting that she's managed large budgets and companies. "I think I can apply that to the town of Greenwich," she said.
Hess said that preparing for the primary has allowed her to meet people she might not have otherwise come in contact with, as she's campaigned around town. "It was just really nice to get out and meet people and just to talk to them and hear what they have to say. It was actually a lot of fun, I enjoyed it."
Fassuliotis has been involved with the RTM for about seven years, and feels it's the right time to get involved with the BET.
As an attorney practicing in Connecticut, she believes her professional background will serve her well on the BET, especially on the BET Law Committee.
Fassuliotis also holds a PhD in toxicology and pharmacology, and said she'd be able to help out with addressing the town's ongoing soil and field testing problems.
"We're facing a lot of soil cleanup with our fields," she said. "I can bring to the table expert opinions and look at the potential settlements to make sure they're cost effective and do what they're supposed to do."
Fassuliotis has gone door-to-door trying to connect with voters, and even has her own campaign website set up at greenwichforkarenf.com
"[I'm looking forward to] connecting with people who are quite frankly not happy with the small but predictable tax increases that we've had for over 10 years," she said.
The League of Women Voters of Greenwich will hold a debate for all seven candidates on Tuesday, Sept. 5 from 7 to 8:30 p.m. in the Cone Room at Town Hall.
The primary will take place on Tuesday, Sept. 12. Polls will open from 6 a.m. to 8 p.m. Absentee ballots are now available.