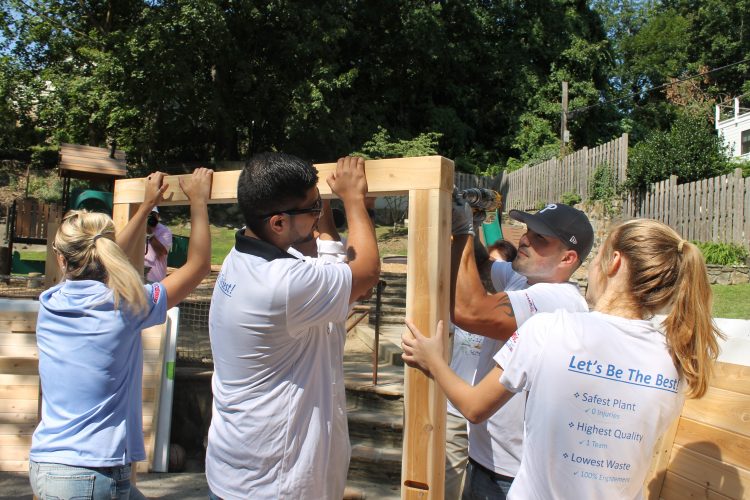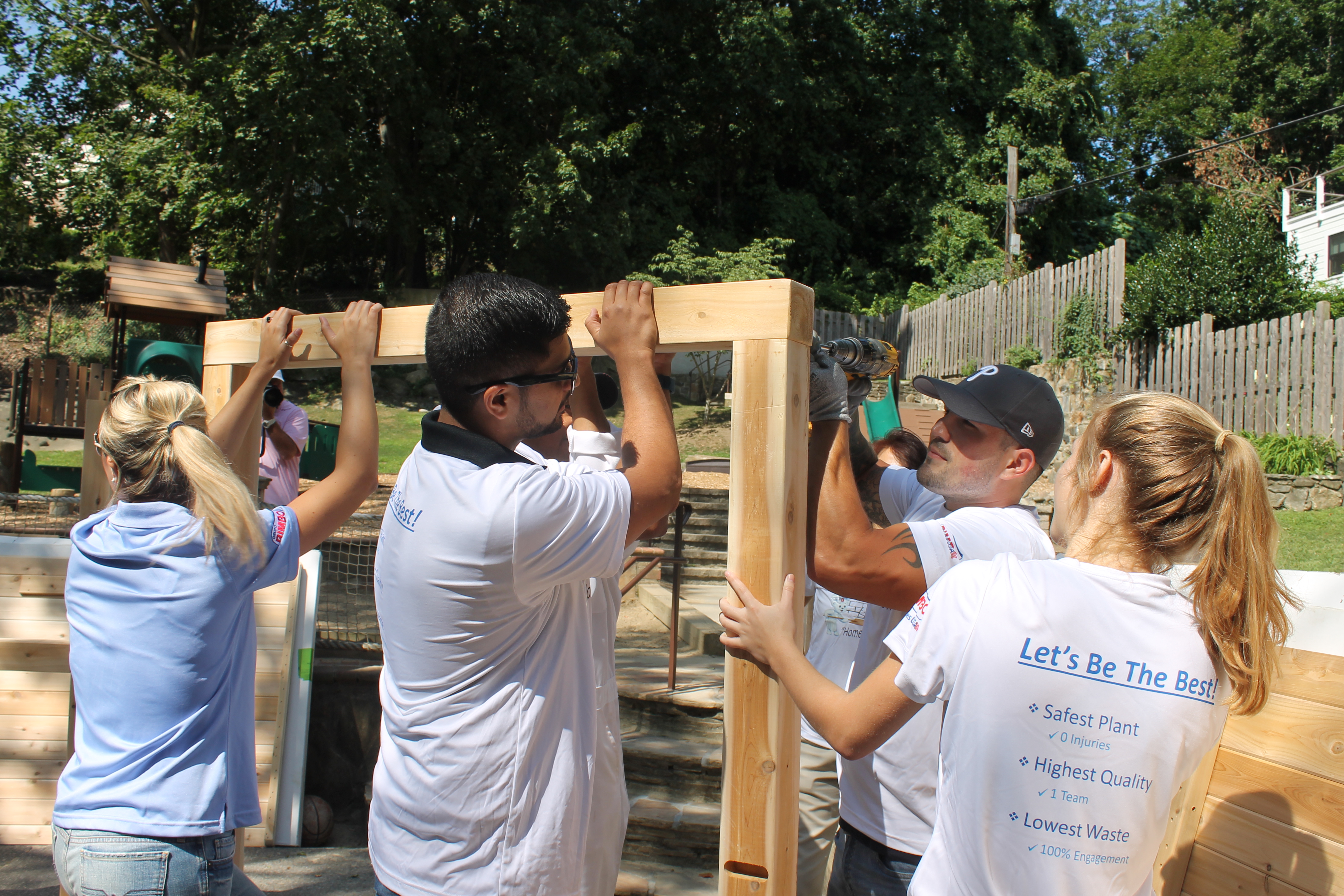 By Richard Kaufman
Sentinel Reporter
The children at the Family Centers-associated Grauer Preschool on Arch Street received a big surprise yesterday as they returned to school to begin the new year.
Last Friday, employees from Bimbo Bakeries, which has a location on Hamilton Avenue, volunteered to build a brand new playhouse for the school as part of the company's Good Neighbor project — an internal initiative that helps the local community.
Bimbo Bakeries has offered support to Family Centers over the past three years, building a new shed, playhouse and donating tricycles to other preschools in the area. For Marcela Daza, an HR Generalist for the bakery, being involved with the Greenwich community is extra special.
"This means a lot. I grew up in Greenwich. I used these resources [as a child], so personally it means a lot more than just doing something for the community," Daza said.
Daza said it's important for people to know that work at the bakery goes beyond just providing food to people. "Because our work is providing food to the consumer, we want to reinforce that that's not just what we do, and that's not just what we stand for. Doing projects like this emphasizes that."
The old playhouse at the school had been closed off with yellow caution tape, deemed unsafe for the children to play on. Yenny Toone, director of Family Centers' Early Care and Education program, carefully picked out the new cedar, weatherproof playhouse.
"This is amazing. I am so excited," she said. "[The kids] know what was here before so it's going to be amazing to watch them come and see the new structure."
Nearly 15 employees signed up to volunteer for the construction of the playhouse. With music blaring and fresh donuts and coffee at the ready for nourishment, the group swiftly got to work with the assembly.
Carl Zilla, the Plant Manager for the bakery, said ventures like this are also good team-bonding experiences.
"It's a fun day. This is a great team, we joke around a lot and enjoy each other's company," he said.
But Zilla quickly turned the attention back to the kids — 54 at the Grauer Preschool to be exact — who will get to enjoy their new toy this year and for years to come.
"It's about the kids. Every little bit helps kids develop and help them achieve what they can achieve in life. That's where it all starts," he said.
The bakery also donated a check for $5,000 to Family Centers for the playhouse. Carter Ashforth, Family Centers' advancement specialist, said she's very grateful for the relationship that's been forged with Bimbo Bakeries.
"It's pretty amazing that companies like Bimbo keep coming back year after year. It's amazing to have that in our community and that loyalty. We make each other better," she said. "We definitely didn't have [the funds] in our own budget to buy this playhouse ourselves. The kids are going to be so excited."