August 6, 2017
Guest Op Ed: The State of Connecticut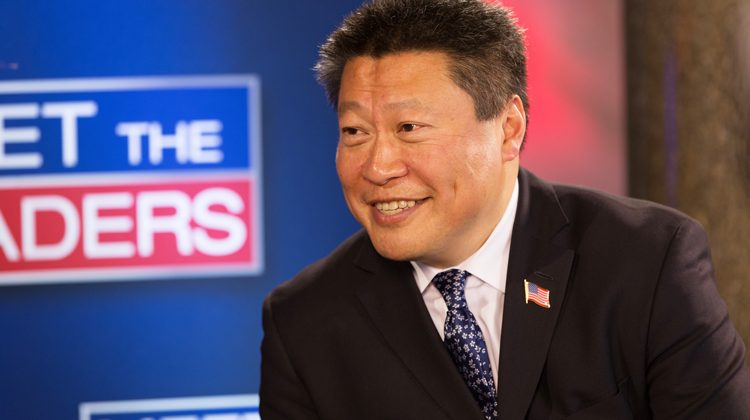 By Tony Hwang
On July 31 the State Senate narrowly passed an agreement negotiated between Governor Malloy's office and the State Employee Bargaining Agent Coalition (SEBAC) with a tie vote of 18-18, broken by Malloy's Lt. Gov., Nancy Wyman, who voted in favor.
The agreement impacts almost 45,000 state workers and binds state government's hands for a decade causing damage to the state well after Governor Malloy's term has ended.
This agreement will likely result in more and more job-killing tax hikes; slashed municipal aid; and forced property tax hikes. And this deal will hurt the very people we should be protecting: our vulnerable and disabled state residents who will see their services decimated and eliminated.
We are all fortunate that we have such a strong team in the Greenwich delegation. You have a remarkably talented delegation. State Sen. Scott Frantz and state Reps. Mike Bocchino, Fred Camillo, and Livvy Floren are working hard to get Connecticut back on track.
Livvy's comment that, "Although the SEBAC agreement makes a real dent in the deficit we now face, it unfortunately handcuffs future administrations and legislatures from making sustainable and structural fiscal changes needed going forward" is right on the mark.
Livvy identifies an incredibly important point so clearly. It may not matter who is elected in the future or how good they are if the current legislature keeps making agreements that future legislators will not be able to change. Some concessions now should never require an agreement that tries to divine ten years into the future.
Fred believes that, "While there were some positive parts of this agreement, this in no way addresses many of the structural issues that have plagued our state for the past few decades. Moreover, it ties the hands of future legislators and governors who now must face continued multi-billion dollar deficits with less tools in its budget toolbox."
By tying the state's hands for ten years and making a substantial amount of the state budget untouchable, the union deal will ratchet up the pressure for:
Tax hikes
Property tax hikes
More cuts to education
More cuts to services for the disabled, seniors, the homeless, and children, domestic violence victims, and all our neediest and most vulnerable residents.
Insanity is doing the same thing over and over again and expecting a different result.  Connecticut's finances are in crisis due to past decisions by both Democratic and Republican leaders that have kicked the fiscal can down the road.  As a team, Republicans in the state Senate have attempted to empower the state to go in a new and more sustainable direction.
It represents the same bad habits which got Connecticut into trouble in the first place.
The agreement's four year no-layoff guarantee combined with substantial raises and bonuses are a serious problem.  Add to that zero health care insurance deductibles and we are just getting started with union negotiated benefits.  Who gets deals like this in the private sector? People on Main Street learn about the deal being given to state employees and, with good reason, they are bewildered and upset. 
We can do better.
Mike Bocchino is right. "This SEBAC vote was a tremendous disappointment for the people of our state.  Extending these extravagant government union benefits until 2027 limits future Governors and legislators from moving CT forward."
Then Mike goes on to say what must come next. "However, there are still plenty of reforms that our delegation will continue to fight for to get Connecticut back on track –  such as implementing a real spending cap, establishing a debt limit and enacting priority-based budgeting to ensure agencies eliminate wasteful spending in our state."
While this is a missed opportunity to create a compelling, unified vision signaling that Connecticut is ready to move forward, we need to get back to budget negotiations and restructure and reform state government. This deal doesn't go nearly far enough to address the savings we need to get our fiscal house in order and begin the process of bringing Connecticut back to economic prosperity for all our citizens, not just a select few.
We need a roadmap, not the same thing all over again. I will never stop fighting for policies which stabilize Connecticut, which bring about predictability, and which encourage innovation, ingenuity and pride in Connecticut.
I know the Greenwich delegation feels the same. Scott said recently, "We have a better way; Senate Republicans have offered hard-working Connecticut residents and businesses a balanced, line-by-line budget time and time again."
The truth is that we have a lot of work to do together but I still believe that Connecticut's best days can be ahead. We need the right team in place and an electorate across the entire state with the will to hold elected leaders accountable when they push through decisions like this one.
Tony Hwang is a State Senator serving the 28th District representing Easton, Fairfield, Newtown, Weston and Westport. He lives in Fairfield with his wife, Grace, and their children, Christina and Peter. Tony is a graduate of Cornell University.
Tags:
greenwich