August 6, 2017
Column: The Creator and Subtle Beauty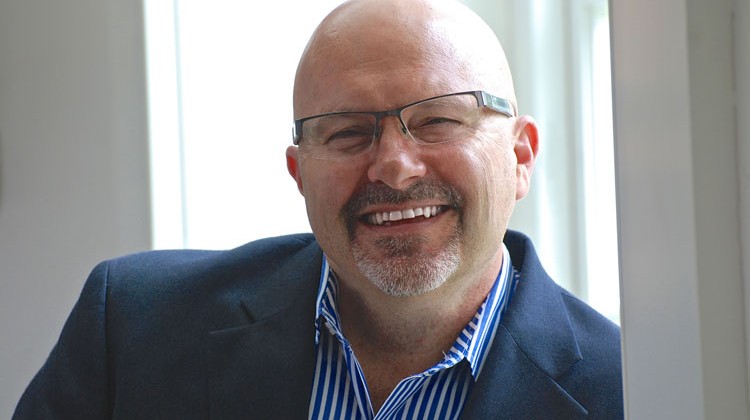 By Chuck Davis
I love Greenwich in the summer. There is subtle beauty to our area. The subtle beauty can lull me to real rest if I agree with it and allow it to touch my soul. It is especially accessible in the summer as community thins out and schedule slows a bit.
We have lived in strikingly beautiful places. Waking up every morning in the Savoie region of France offered an instant view of snow-capped mountains from our apartment window.
We spent time on the Dogon Cliffs of Mali when we lived in West Africa. The sharp escarpment etched out of red stone stands as a wall again the advancing sandy plateau of the Sahara—it is ruggedly beautiful.
Vacationing on the Amalfi coast, or walking the paths of Cornwall on a pilgrimage, or sunning on the beaches of Antigua with crashing waves, all leave images of the magnificence or grandeur of the earth on which we live.
Unlike those other places, Greenwich does not throw your mouth wide open in wonder. The beauty is subtler.
Undisturbed green algae-covered ponds. Wooded sanctuary where birds perform song as backdrop. Fox or deer run across open field from time-to-time to remind that they have laid claim to the land as well. And our estuary, the Sound, welcomes tidal ocean water with ripples more than waves. And yet, the meeting of land and sea provides the theatre for dancing salt marsh grasses as they sway calmly to ebb and flow of the tide. Beautiful and soul soothing.
Greenwich is a perfect place for soul care in the summer. It is a space to reconnect with our Creator who has ordained a subtle beauty that will release calm if we will stop and drink it in.
Gary Thomas has written a book entitled "Sacred Pathways." He describes nine distinct spiritual temperaments. His premise is that each of us have a preferred pathway to relate to God. We can appreciate God in each pathway but we will all have a favorite cluster to get close to him. One such pathway is what he calls the Naturalist. The naturalist prefers to meet God in the midst of his most raw and undomesticated creation.
People have a long tradition of connecting deeply with God in the beauty of creation. The Psalms are full of these declarations. Psalm 19:1-4 is a great example:
The heavens declare the glory of God, and the sky above proclaims his handiwork.
Day to day pours out speech, and night to night reveals knowledge. There is no speech, nor are there words, whose voice is not heard. Their voice goes out through all the earth, and their words to the end of the world.
The apostle Paul captures this notion of knowing God in his creative beauty, as recorded in his letter to the Romans:
For what can be known about God is plain to them, because God has shown it to them. For his invisible attributes, namely, his eternal power and divine nature, have been clearly perceived, eve since the creation of the world, in the things that have been made.
I am preparing for a pilgrimage to Ireland in October. In anticipation, I have reconnected to ancient Celtic prayers. They are laced with images of meeting God in the majesty and everyday ordinary of his creation. The following is taken from Carmina Gadelica, III:
God be with thee in every pass,
Jesus be with thee on every hill,
Spirit be with thee on every stream,
Headland and ridge and lawn;
Each sea and land, each moor and meadow,
In the trough of the waves,
On the crest of the billows,
Each step of the journey thou goest. Amen.
Greenwich provides us an incredible sanctuary in its quietly expressed and simple beauty. We are a blessed people. 
The Rev. Dr. Chuck Davis is senior pastor at Stanwich Congregational Church.
Tags:
greenwich