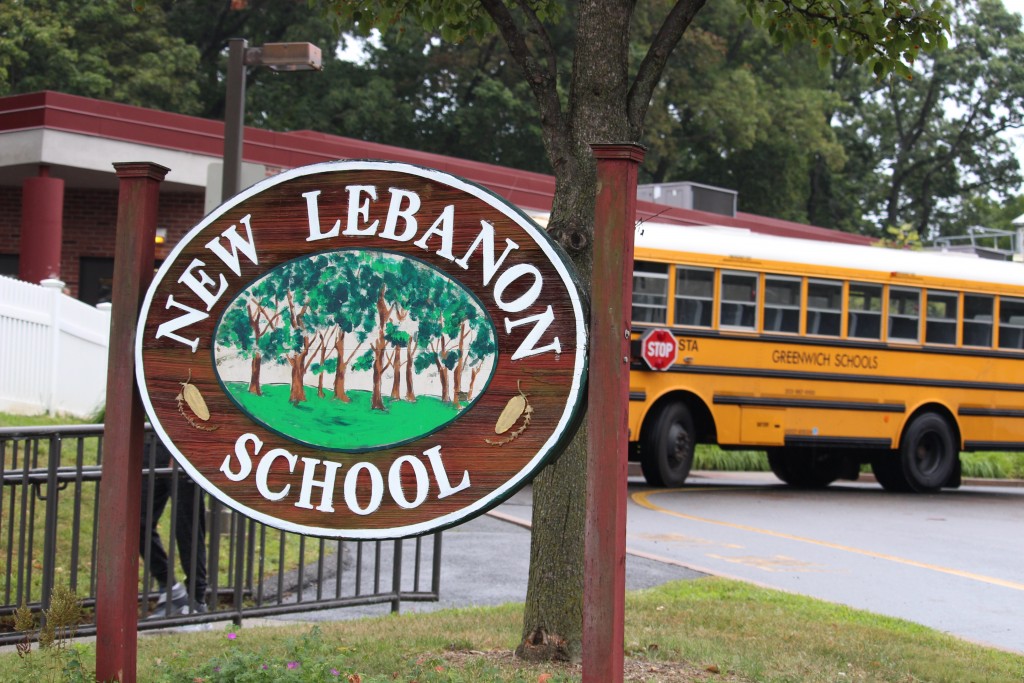 A mid-year cut in state education funding, totaling $20 million statewide, will take away 90.5 percent of Greenwich's own Education Cost Sharing (ECS) funds for the current fiscal year.
An August 2016 estimate of the grant money the town was scheduled to receive was set at $1,444,752. That figure will now drop to $136,859. The just-above 90 percent hit was the largest reduction percentage to any town in the state.
The announcement, which came from the state's Office of Policy and Management (OPM) last week, calls for the reductions to be made in a needs-directed manner, "whereby the ECS grant is reduced between 25 percent and 90 percent for the 25 wealthiest communities, and the 68 poorest communities in the state will lose only 1 percent or less of their ECS grant."
In response, Greenwich First Selectman Peter Tesei released a statement the following day. "I don't think the ECS cuts are equitable and they seem punitive," he said. "I think that all students in the state should be looked at equitably. Greenwich, which has the largest Grand List in the state, sends a significant amount of money to the state. But as time goes on, what it gets in return continues to diminish."
Neighboring towns like Darien ($368,850) and New Canaan ($339,255) will be among the largest cuts in the state, each taking a roughly 50 percent hit to their expected ECS grant money.
Included in the announcement from the state was a "circuit breaker" designed to cap harm to an expanded list of 48 municipalities at a maximum of a 2 percent cut to aid, or $250,000.
Of neighboring Stamford's $11,053,759 expected ECS grant money, a $250,000 (2.3 percent) cut will made. Bridgeport, Danbury, New Haven and Hartford are among those municipalities that will be hit with a $250,000 reduction, each at less than a 0.8 percent reduction. 
Republican state legislators who serve Greenwich, Stamford and New Canaan, including State Sen. Scott Frantz, State Rep. Fred Camillo, State Rep. Livvy Floren and State Rep. Mike Bocchino, have since voiced their objections to the way the cuts were made.
"The recent proposed 90 percent cut to ECS funding to Greenwich after previous dramatic reductions reveals that this Administration is fiscally irresponsible, overly reactive and regrettably, politically motivated," said Frantz, who serves the state's 36th District. "We look forward to changes in leadership in the next election cycle."
Camillo, the State Rep. for the 151st District, similarly looked down on the timing of the latest education cuts.
"To cut one municipality by over 90 percent is bad enough, but to do so in the middle of the fiscal year after the budget was crafted and enacted with these previously promised funds in mind is unconscionable," said Camillo. "I will continue to work with my Republican colleagues to offer budget alternatives that will, if enacted, not leave our state in a condition where the current leadership can pull off such a stunt. This action can only be viewed as a political affront, and one that we will not be silent about."
Locally, Peter Tesei also pointed to the Greenwich United Way's Needs Assessment survey in his release. He says the results from the assessment, released last May, demonstrate a diverse community with needs to be addressed economically, and more important, educationally.
"The percentage of public school children qualifying for free or reduced price lunches, has increased dramatically in the same time period, from 10.4 percent in 2010 to 15.2 percent in 2015," said Tesei. "In addition, 12 percent of the Greenwich population, or about 7,500 individuals, qualify as ALICE (asset limited, income constrained, employed). ALICE residents are the working poor who earn above the federal poverty level."
The reductions come midway through a year that has already seen a three percent decrease from the prior year's total state education funding.
ECS grant entitlements to Greenwich have fallen from a steady average of $3.42 million over a seven-year span (2008-15) to $3 million in 2015-16, to the previously estimated $1.4 million in the current fiscal year.
Bocchino, who represents the 150th District in Greenwich, called it "irresponsible" to impose these cuts midyear.
"Towns and cities have already included the ECS funding commitments in their budgetary spending plans for this fiscal year," he said. "Republicans have offered alternative solutions and it's high time the majority begin to listen."
In the letter sent to notify town and city leaders about the cuts, signed by the OPM Secretary Benjamin Barnes, an urge to "act now" to achieve the $20 million in savings was made clear.
State Rep. Livvy Floren, who has served the 149th District made up of parts of both Greenwich and Stamford for the past 16 years, said there are problems with the way the cost-sharing is done.
"The Education Cost Sharing (ECS) formula is flawed and glaringly so when it comes to defining the actual funding needs of the Greenwich public schools," said Floren. "Students with special education needs, participants in the free and reduced school lunch program, and students whose first language is not English are not taken into account in the distribution paradigm. There has to be an equitable and predictable way to help and support our public schools, and the Greenwich legislative delegation is working diligently to find it."
A formula that uses factors such as the 2012 Equalized Net Grand List Per Capita (ENGLPC), as a proxy for community wealth and financial capacity, is used to come to a dollar figure amount for cuts for each municipality.
The ENGLPC ranges from a low of $47,259 in Windham to a high of $731,382 in Greenwich and is then scaled between $3.04 per capita in Windham and $20.25 per capita in Greenwich.
"The bottom line is that perception doesn't meet reality," said Tesei. "While we understand that there are communities in Connecticut that are less fortunate than ours, Greenwich does not stand unto itself—it has a population that needs assistance not only from our generous residents who support social service agencies like the United Way, but for the myriad of agencies who provide the life-saving services residents need on a daily basis."
In addition, Barnes issued notice of an "inevitable breaking point" as available funding for the Local Capital Improvement Program (LoCIP) has come to a screeching halt. The LoCIP distributes funds to reimburse the cost of eligible local capital improvement projects such as road, bridge or building construction. While the loss in ongoing capital improvement will be felt more in cities like Hartford, it could factor into decisions that were on the table in Greenwich. The OPM will not be accepting or approving any new project authorization requests for the remainder of the fiscal year.
But a much bigger impact was felt in Greenwich when Barnes sent another memo to state legislature the same day regarding funding for school building projects. Atop the list of "specific concerns" in the document are the project plans for the proposed construction of a new New Lebanon School in Byram.
Part of Greenwich's reasoning for the proposed New Lebanon School is to tackle the issue of racial imbalance in the district. But Barnes' recommendation says "the state should not step in to pay for a new school—which may or may not solve the problematic racial disparity within the Greenwich school district—until the town has made much greater efforts to find a remedy within its existing school infrastructure."
"Moreover, in this case Greenwich can afford to pay for an intra–district magnet school using local resources if that is its local preference," the OPM secretary's letter said.
Proposed as a "diversity school," the plans for New Lebanon have been discussed thoroughly within the town for years. A statute enacted in 2011 provides an 80 percent reimbursement rate for school building project grants for "diversity schools." But the state claims that dubbing any proposed school a diversity school is never good public policy.
The total estimated cost of $37,309,000 for the proposed New Lebanon School has a reimbursement rate of $29,847,200 from the state, which now seems to be in limbo.
The letter addressed to the state's School Construction Committee says that by going the diversity route, it "rewards school districts for avoiding the difficult decisions around redistricting and school reconfigurations, which here were viable options in lieu of this project."
The state goes on to encourage redistricting and/or school reconfiguration rather than building new schools and perhaps adding unnecessary capacity to a district.
Internally, the first selectman's office already imposed a hiring freeze "months ago," according to Tesei's statements. Citing the current fiscal climate, Tesei's office says that open positions are only to be filled upon review of the Office of the First Selectman and on a case-by-case basis.
Tesei described the additional loss of $1.3 million in state aid as a "shortfall that will have to be made up in the 2017-18 budget … a shortfall that clearly will have an impact on what already is a fiscally tight plan."