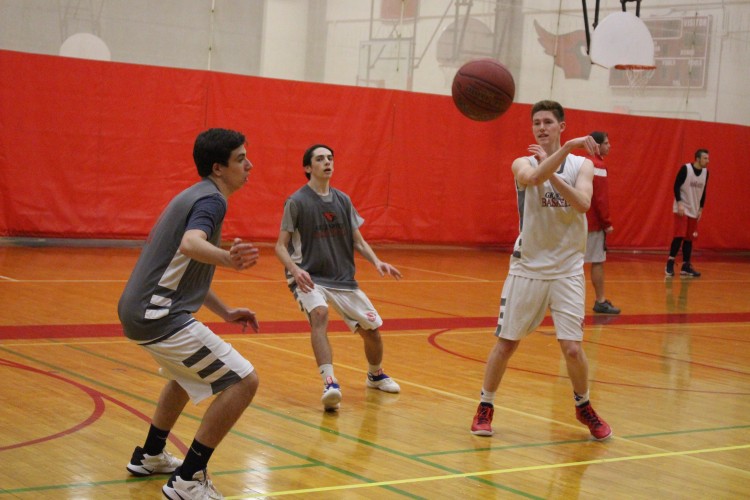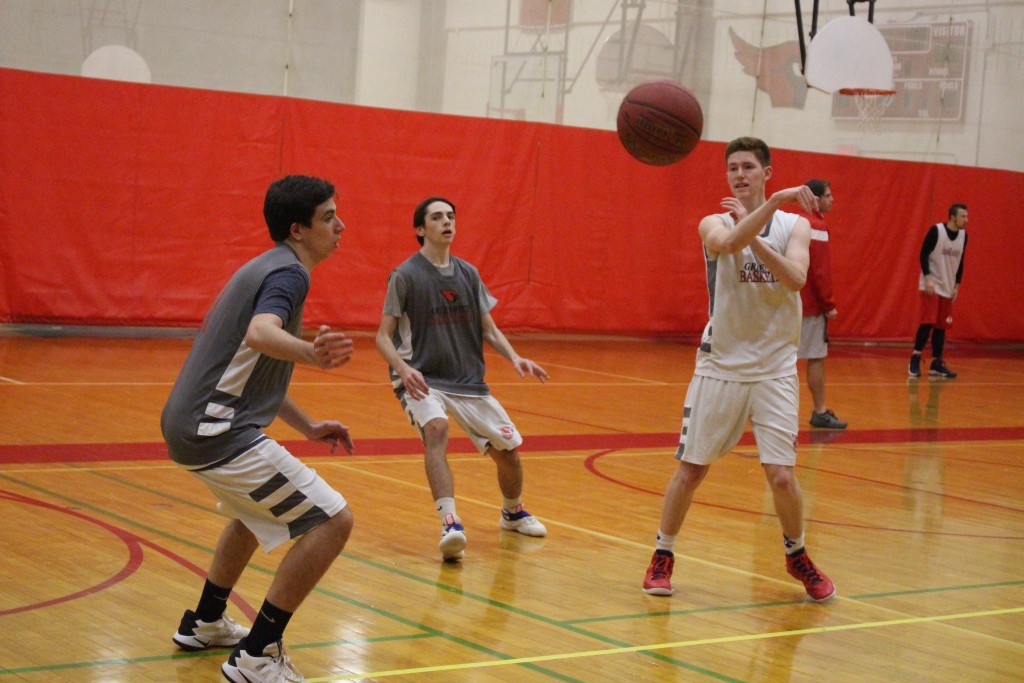 The Greenwich boys' basketball team has seen a steady improvement in the win column over the past two seasons with Patrick Heaton at the helm.
After just missing out on the FCIAC tournament last season with an 11-8 regular season record, the Cardinals were able to rebound with a Class LL State Tournament first round victory over Stamford in dramatic fashion.
Now, the Cardinals are reloading their roster and facing tough competition early in the non-conference schedule in hopes to be ready for what ultimately knocked them out of state contention last year.
"We had a tough time in states last year, especially against Weaver who is a fast and athletic team," said Heaton. "There are a couple of games on the schedule that prepare us for a match like that."
Right off the bat, Greenwich had contests with Notre Dame-West Haven and East Hartford, but was unable to pick up the win in either contest.
A 80-61 loss to Notre Dame-West Haven was followed by a three-point loss to East Hartford at the second annual CPTV Tip-Off Classic Tournament. 
"Now that I've had these players for three years, they have a better understanding of what I want," said Heaton. "This is probably our best shooting team we've had all-around. I don't know if we are as tough defensively as teams in the past, but we'll find out as the season goes along."
Guard Conor Harkins will lead the team offensively with his lights-out shooting, which has captured state recognition headed into his senior season.
"He better have big shoulders," said Heaton of his most deadly outside shooter. "We're going to ask a lot of him defensively, in leadership, and shooting. He's going to get a lot of attention."
It was Harkins' three-pointer at the buzzer that lifted the Cardinals over FCIAC foe Stamford in the first round of the state playoffs last year—arguably the biggest shot made all last season for Greenwich.
"I think we have a lot of potential," said Harkins. "We have a lot of young guys that didn't play a lot of minutes last year, but they are very talented and as they get more experience, they will become dangerous. I just have to make sure I do my job and play my role. If we stick to our jobs, we'll be successful."
Harkins made 82 three-pointers last year across 21 games, while connecting on 36 percent of them.
"Coach gives me the green light, thankfully," said Harkins. "I could miss five or six and I'm still expected to shoot the open one if I get it. It's definitely nice having those challenges early in the season and I think it will definitely help us later down the road, possibly in the state playoffs."
Along with Harkins, the co-captains are Robert Clark, Elias Gianopolous and Ben Kraninger. Key losses due to graduation include forward Mike Gianopolous, guard Henry Golden, Kieran Carroll and Kevin Woodring.
"I'm very excited for this opportunity," said Gianopolous. "We have a great team and I think we can make a good run. My brother showed me a lot, including the effort it takes."
Kraninger, a captain on the football team as well, echoed the strength of effort that the team holds going into the year.
"This team likes to hustle," said Kraninger. "We like to run. We're all buying in. We have a great group of seniors and the leadership on this team is outstanding. What Coach Heaton has done during the offseason is admirable."
Addison Muir, Timothy Bennett, Pat McTiernan, Nicholas Pignataro, Connor Langan and Alex Brett (all seniors), will play key roles for Greenwich this season in their quest for a run in the FCIAC and the state.
"They have their mind set on making the FCIAC's this year, as well as states," said Heaton.
The Cardinals will host Darien in their home opener on Thursday before playing in the Portland (Me.) Expo over the winter break. The FCIAC schedule will resume on Jan. 3 against New Canaan and Jan. 6 against Brien McMahon, both of which are road games.