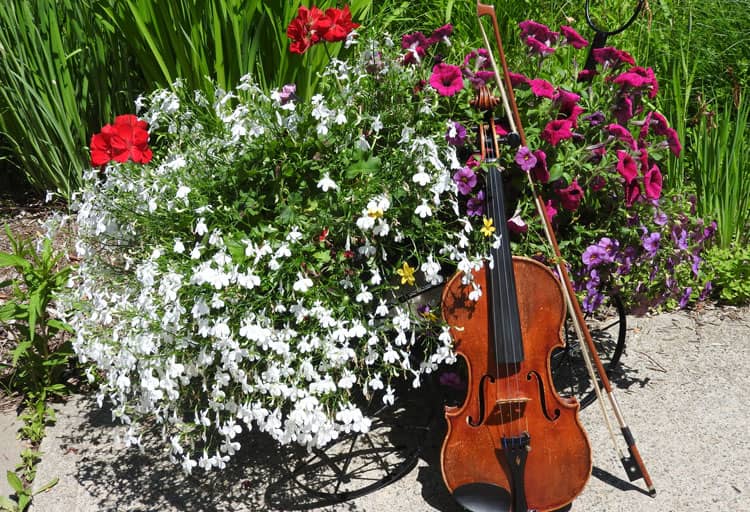 The Greens at Greenwich will host the 1st Annual Summer Arts in The Garden. The evenings will include painting, tai chi and chamber music.   They are free and open to the community. "Our garden is a haven of serenity and beauty and we want to share it as we celebrate summer evenings with good company," says Maria Scaros-Mercado, Executive Director. The series kicked off July 14.
The next get together will feature, Tai Chi in the Garden, led by Dr. Barber, Suri, DC, on Thursday, July 21 from 5:30 to 7:30 p.m. Tai Chi is an ancient Chinese tradition that today is practiced as a graceful form of exercise. It is often described as meditation in motion as it promotes serenity through gentle flowing movements. Nutritious refreshing fruit drinks and delicious healthy snacks will be served. It's recommended that those who wish to participate to wear comfortable clothing and shoes.
"Music and Margaritas" will conclude the summer series on Thursday, July 28 from 5:30 to 7:30 p.m. Designed as a great evening to listen to chamber music, sipping margaritas and enjoying gourmet appetizers prepared by The Greens at Greenwich chef, the evening is also a great opportunity to network with other caregivers, healthcare professionals and others from the community.
"We are a people place for all ages. Our community resources and programs transcend assisted living," says Maria Scaros-Mercado. "We are pleased to be offering the 1st Annual Arts in The Garden as a follow-up from our successful spring series, Conversations with Baby Boomers.   Our fall series will be announced soon."
The Greens at Greenwich is located at 1155 King Street. There is no charge for the programs. Reservations are recommended. To RSVP and for more information call 203-531-5500 or email mscaros-mercado@thegreensingreenwich.com.