July 26, 2016
Library Board of Trustees elects new officers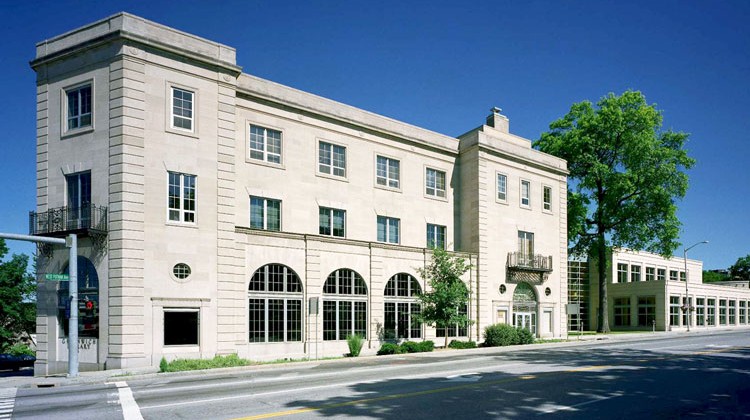 The Greenwich Library Board of Trustees elected new officers at its May meeting. Chip Haslun was elected President; Dan Daniels, First Vice President, Rob Marks, Second Vice President; Andrew Peisch, Treasurer; Mary-Jane Brogan, Secretary; and Karen Royce, Member at Large.
In addition, the Friends of Greenwich Library elected four new trustees to serve on the Greenwich Library Board at their annual meeting in May. Jennifer Berkley, Susan Carroll, Andrew Herr, and Raj Makam will each serve three-year terms.
"We are thrilled to welcome such an extraordinarily talented group of new trustees to the Board. We believe they will make a valuable contribution to the Library's future," said Barbara Ormerod-Glynn, Greenwich Library Director.
Jenny Berkley is a lifelong Greenwich resident and active volunteer, currently working with Squash Haven and Naomie Berrie Diabetes Center in New York City. In the past, she has volunteered at Greenwich Hospital, Bruce Museum, and Brunswick School. She holds a B.A., from Manhattanville College. When asked why she chose to serve as a trustee, Mrs. Berkley said, "As a lifelong Greenwich resident, I have witnessed what a tremendous resource Greenwich Library is to our community. Over the years, it has grown in size, offering free access to technology, literature, arts and culture. I feel privileged to serve on the Library board and take part in its continued growth." 
Susan Carroll is also an active community volunteer, and currently serves as Co-Chair Golf and Tennis Outing for Summer Outreach supporting low-income families in Greenwich, Stamford and Port Chester areas; Advancement Board at Sacred Heart; Advisory Board of Center for Faith and Public Life at Fairfield University; Special Events Chair for Parents Association Executive Board at Sacred Heart; and a Breast Cancer Alliance Luncheon Committee Member. She holds a B.A., from Troy University Alabama. When asked why she chose to serve as a Greenwich Library trustee, Mrs. Carroll said, "For as long as I can remember, I have always loved libraries. I am amazed at what our Greenwich library has to offer and the potential of making it even better. I am honored and excited to serve and support our great library."
Andy Herr is an Executive Director of J.P. Morgan Private Bank and has served as a member of the Library's Finance and Investment Committees for several years. He also serves as an Usher at First Presbyterian Church of Greenwich, and on fundraising and reunion committees for his alma mater, Williams College. Herr holds a B.A. from Williams College and an M.B.A. from Cornell University. When asked why he chose to serve as a trustee, Mr. Herr said, "Since moving to Greenwich in 2009 our family has made frequent use of the Library. When we started we viewed it in a "traditional" sense, mainly visiting to borrow and return books. We soon realized that the Library is as much a community center as it is an information resource. Seeing the seats filled with people studying, running businesses, attending lap-sit circles with their children, using the technology resources, etc. made us realize how much the community relies on the Library. I am proud to serve as a new Board member in 2016 to help support this important resource of our town."
Raj Makam is the Managing Director and Co-Portfolio Manager of Oaktree Capital Management L.P. He currently serves on the Board of the Yale Alumni Group of Greenwich. He holds a M.S. from University of Akron and an M.B.A. from Yale University. When asked why he chose to serve as a Greenwich Library trustee, Mr. Makamsaid, "When we first moved to Greenwich in 2002, our two daughters were a lot younger. I fondly remember them standing in line to borrow dozens of books each week. Even as teenagers, because of the breadth of the libraries' offerings it was indeed "cool" for them to join us at the library. Before we knew it, the Library had indeed become a key part in all our lives and the notion that the town's libraries were its "crown jewels" became a practical reality. I am looking forward to serving on the Board and can hopefully help in both sustaining and expanding this cherished town resource."
Tags:
Board of Trustees
,
greenwich
,
Greenwich Library
,
new officers