March 6, 2016
Column: Downton Abbey and Reflections on Lent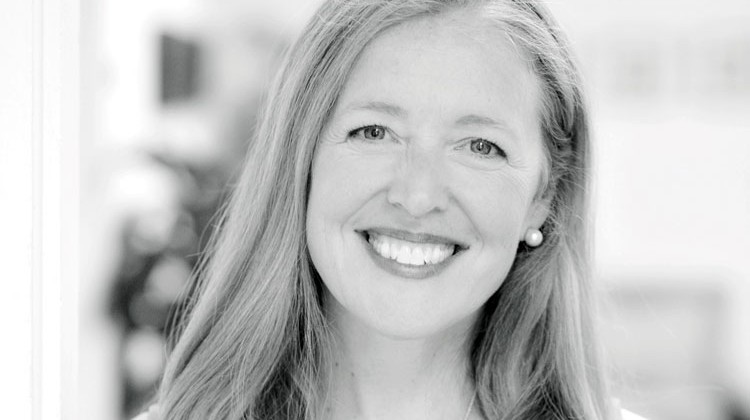 By Heather Parkinson Wright
Sentinel Contributor

I admit it. I love Downton Abbey and am going to grieve its passing.  I have tried this season to watch each episode twice, to take it all in and savor it.  Set in the early 1900's, Downton Abby has been a stunning success.  The attention to detail has been part of the series' charm.  From clothing, etiquette, hairstyles, speech, to changing social mores, all are captured in this story.  The leading actors have been surprised by their instant noteriority as a result of this BBC drama.  Perhaps what draws us in the most is the writers' ability to tell a good story.  There are complex characters and relationships found both upstairs and down, the nobility and the servants.  Like life, each character's storyline takes unexpected twists and turns.  We find ourselves experiencing an array of emotions towards each of them.  We may be angered by one character and in the next scene be rooting for them.   
In an episode a week ago, the Dowager Countess said to her granddaughter, Mary, after "making peace with your sister, make peace with yourself."  Maggie Smith knows how to deliver lines with gravitas and that was one of them.  What is required to make peace with others and with ourselves?  As I pondered that scene, I was struck by the similarities between her commission to Mary and this season in my faith tradition of Lent. 
The practice of Lent is a time of self-reflection and introspection.  Throughout the ages, Christian followers have used this season of the year to assess what is true and real about their lives.  It is seeing the good, the bad and the ugly, and receiving and owning it.  We may shed a few tears, get angry again or for the first time, may experience fear, a sense of being unsafe in the world – all the things we try to ignore or cover up.  But in receiving them, we have the opportunity to move in and through them.  This is best done in community with trusted friends, family, faith community, clergy, counselors, or teachers.  In coming to terms with what is true, we discover those parts of ourselves about which we feel shame and hide.   When we risk sharing those vulnerable places with another person (including God), we bring light into those shadow places in our hearts.  Relationships are the seedbed to healing the hurt in us.  Without the face of another, we often cannot see ourselves rightly and to experience the recognition that we are safe.  With safety, we can lay down our defenses and come out of hiding. We can often offer grace easily to others, believing them deserving, but are rarely as generous with ourselves.
What are the benefits from this practice of taking an inner look?  When we enter into the truth of our stories, we find something new.  We are able to make peace with ourselves in that space of truth that is created and there find a release, peace, and freedom.  We are given permission to accept ourselves and even love ourselves.  This may feel almost impossible for many of us.  But it is best done by starting to see ourselves as I believe God beholds each of us – if we but had eyes to see it – as God's dearly Beloved.  As my faith tradition says, we are not only worth fighting for but are even worth dying for. 
In the Countess' words to Mary, we discover it is never too late for apologies, to set things right, or make amends.  Our own happiness may be on the other side of pushing through fears and being courageous.  It is never too late to choose life, for the characters of Downton Abbey, and for you and me.
The Rev. Dr. Heather Wright is executive director of the Greenwich Center for Hope and Renewal and the author, with George Faller, of "Sacred Stress: A Radically Different Approach to Using Life's Challenges for Positive Change."
Tags:
Downton Abbey
,
greenwich